Montex | K32054: 1/32nd scale P-47 Super Mask Set
Reviewed by Chris Sherland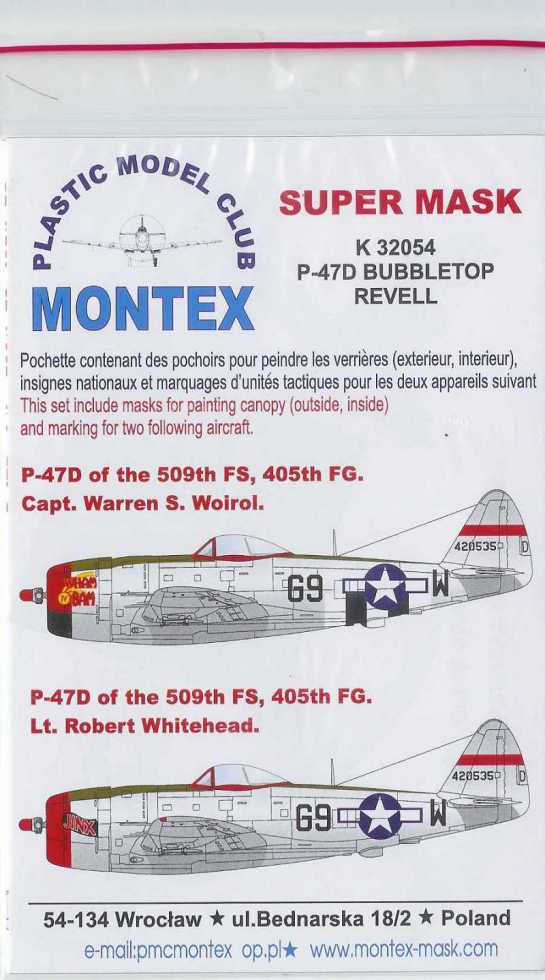 The Montex spray mask system is getting to be quite popular in the larger scales, and the range of selection available keeps growing. Here we review their 1/32 Thunderbolt set for 2 planes from the 405th FG of the 9th AAF during 1944 and 45. It was Thunderbolts like these that keep the German Army under immense pressure during the later part of 44 and on through the push to Berlin.
As reviewed prior here on LSP, the Montex system is about as good a solution as one can find for painted-on markings. There is no need to argue the fact that paint simply looks more like paint than decals do. The system is not as simple to use as the classic water-slide decal system is, but with care and focus one can achieve stunning results.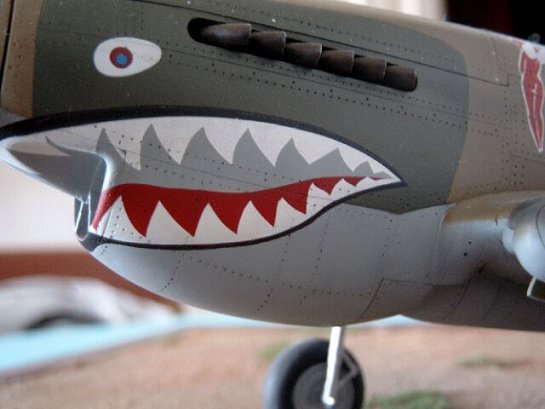 Yes yes I know...this is not a P-47! But this model has no decals!
The first Thunderbolt set from Montex comes complete with inside and outside canopy masks, main and tailwheel masks, and masks for all the markings of the 2 aircraft covered, including invasion stripe masks. The only thing you'll need to supply markings wise are the various maintenance stencils. The quality of the set is very high, and the mask cuts are practically flawless.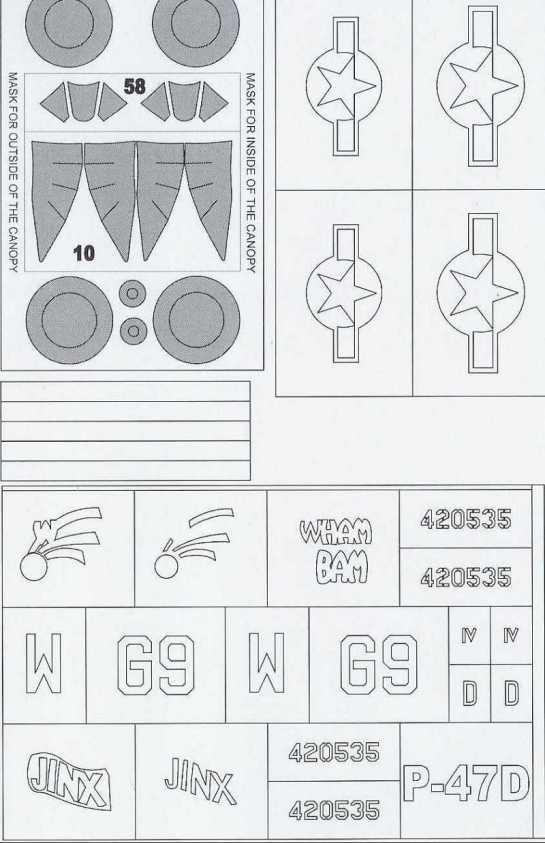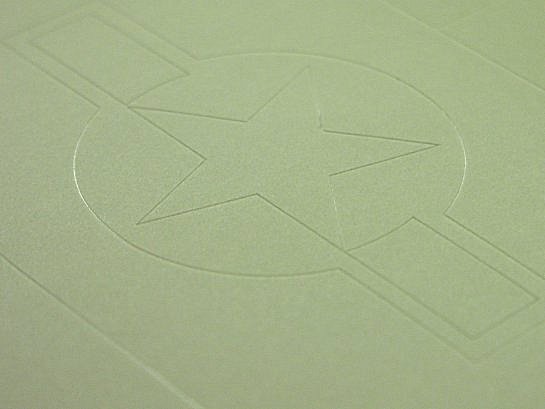 With only the old Revell and more-recent Rutman resin Bubbletops available this set will probably be the finishing touch on a labor of love no doubt, but with Redux's imminent release of a new tooled Razorback, how long could it be before a new Bubbletop is on the market? Probably not as far off as those old yellow Revell decals have been sitting in your spares box.
The entire line of Montex masks is available from Design and Marketing Intl. Thanks to the staff there for the review sample.
© Chris Sherland 2006
This product is available from the following LSP sponsors
This review was published on Saturday, July 02 2011; Last modified on Wednesday, May 18 2016