Spada Decals | SD-32001: 1/32 Macchi C.200
Reviewed by Chris Sherland
While the snub little "Saetta" (Lightning) would not win a glamour contest along side its peers, it is indubitably pugnacious and exudes a pretty defiant attitude.
Spada Decals out of France has introduced a very nice decal sheet for the C.200 in 1/32. This is a limited edition sheet and may only see a single printing as is warned in the instructions. It is also warned that the sheet must be used in concert with kit-supplied decals to complete any of the six marking schemes. There is not specific suggested kit to be used, but at the time of this review there are only two C.200 kits in 1/32, one by Craftworks (all resin), and one by Pacific Coast Models (injection molded).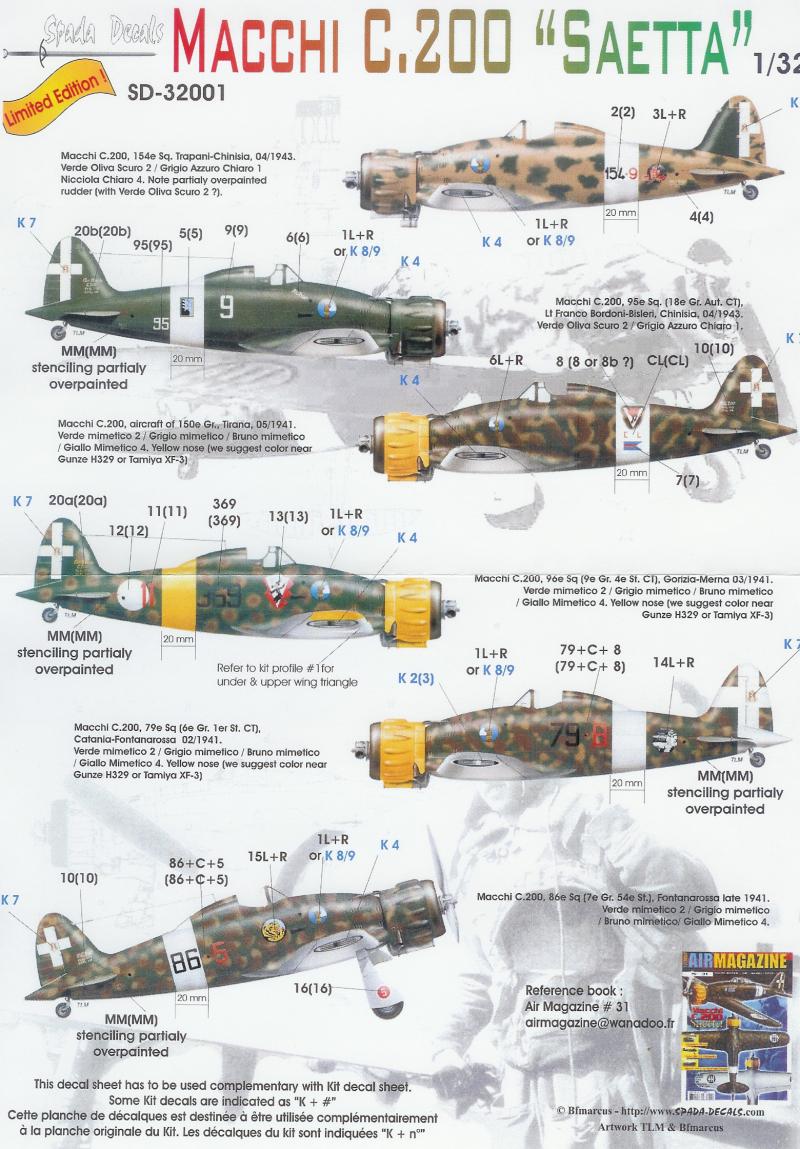 The instructions are well printed in full color albeit slightly limited in that they only show single profile detail for any of the schemes. No top side, or underside marking guides are included.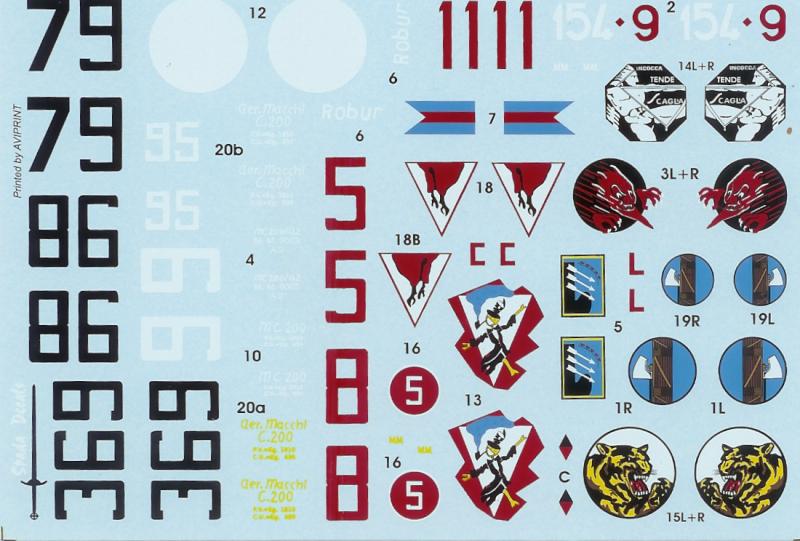 The decals themselves are very nicely printed by AVIPRINT from fantastic artwork. The squadron and unit badges alone are stunning and feel color correct. The review sample we received was in perfect register, and the carrier film was very closely printed.
It seems as though Spada Decals is testing the waters here with their first 1/32 release. Choosing the C.200 might not have been the most popular choice, but it does offer six unique new schemes for the little early-war Italian fighter and in very high quality. I am hopeful that Spada Decals continues to venture into 1/32 with future releases.
Review sample courtesy of Spada Decals.
© Chris Sherland 2001
This review was published on Saturday, July 02 2011; Last modified on Wednesday, May 18 2016