Techmod | 32011: 1/32 P-47D-25 - Gabby Gabreski
Reviewed by Chris Sherland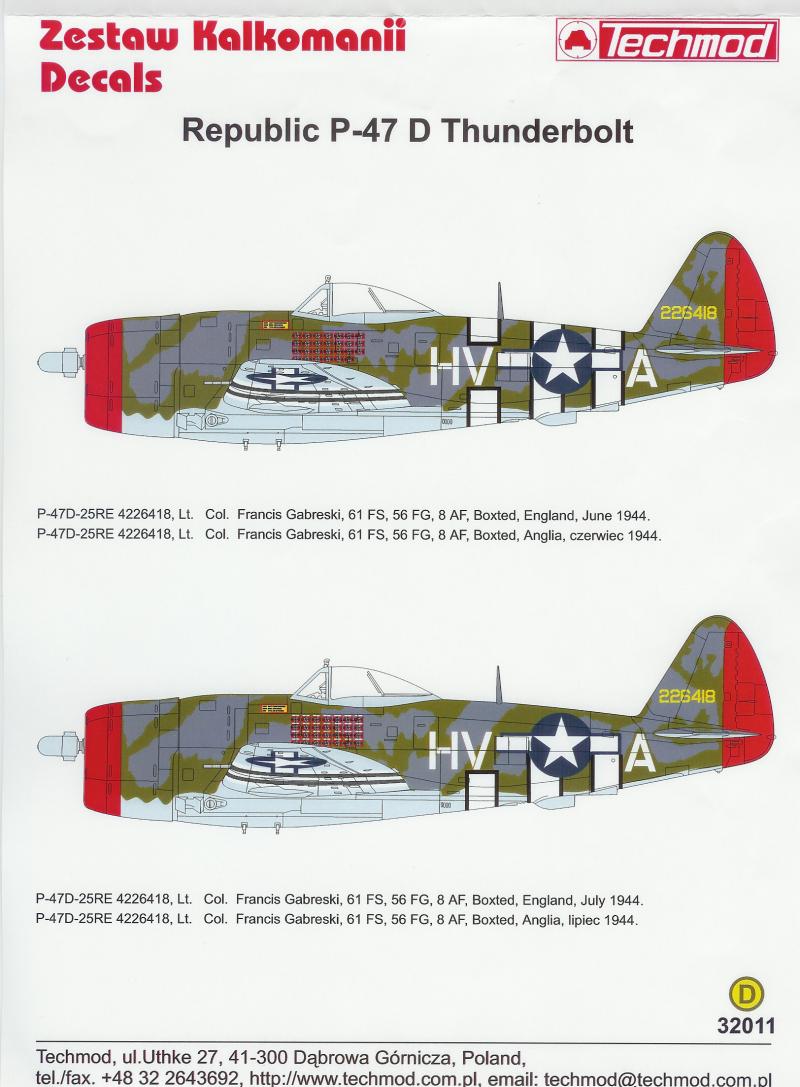 Techmod has been offering great large scale aircraft decals for a while now, and this addition covers the much-disputed P-47 D-25 of Francis "Gabby" Gabreski. The sheet includes decals for this aircraft from two separate time frames, June and July of 1944. Between these dates Gabreski scored his final air to air kill, and it was shortly after that he pranged-in on a strafing run and ultimately landed in a P.O.W. camp in Germany for the duration of the war.
The sheet is beautifully detailed and printed. It is also extensively researched and offers instruction sheets that detail the different marking schemes. The basic difference of the two schemes focuses on the invasion stripe changes and the kill markings.
One drawback on the sheet is that the stenciling is a bit off. While the main data placard for the aircraft is not offered, both Curtiss and Hamilton propeller stencils are offered. The D-25 that Gabby flew was pulled by the Hamilton so including the Curtiss stencils is very strange indeed.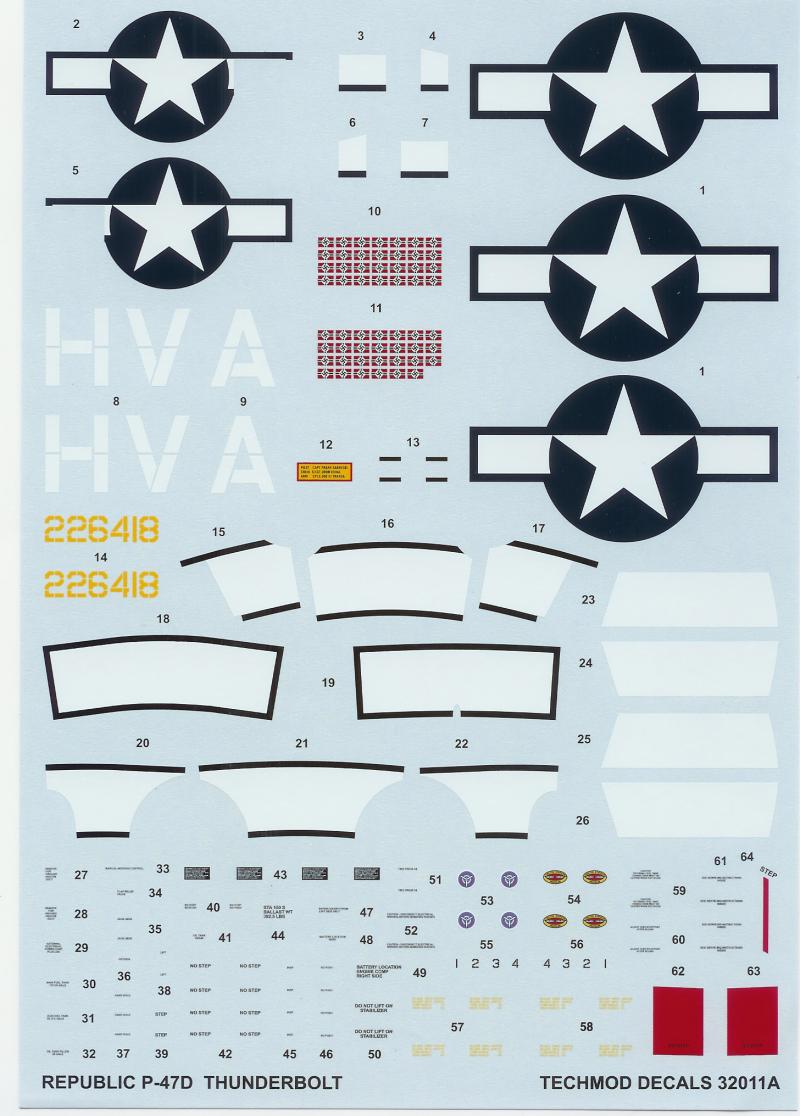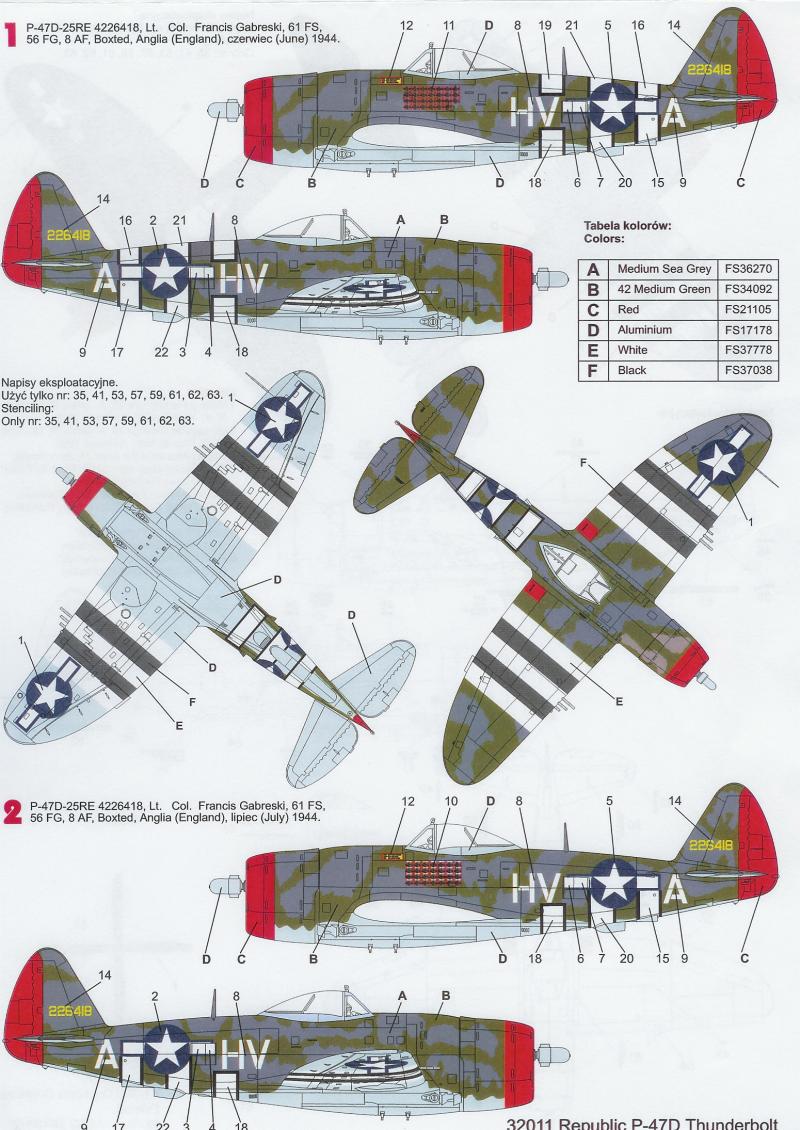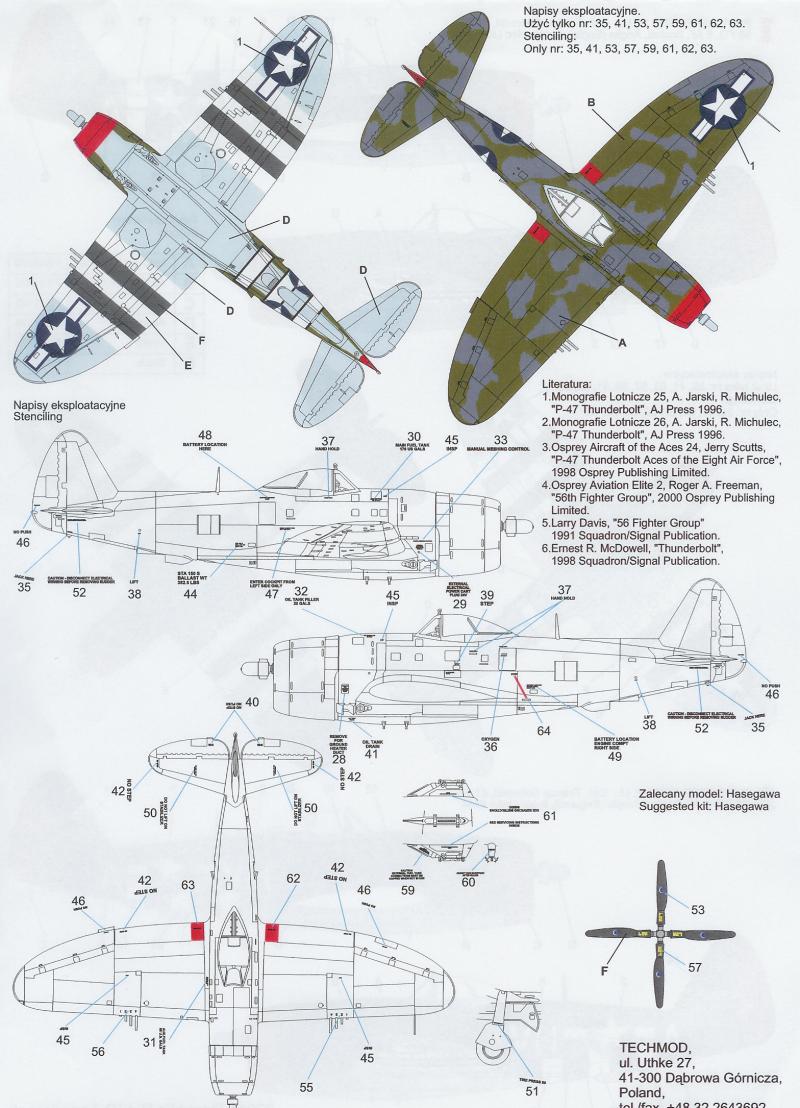 Overall the sheet is excellent and highly recommended. At the time of this review however, the only Bubbletop P-47 kits in 1/32 are still the old Revell from the '70s and Jerry Rutman's full resin kit.
More information on Techmod's decals can be found at their website http://www.techmod.com.pl.
© Chris Sherland 2006
This review was published on Saturday, July 02 2011; Last modified on Wednesday, May 18 2016