Techmod | Finnish Air Force Swastikas and Serials - 1934-1944
Reviewed by Rato Marczak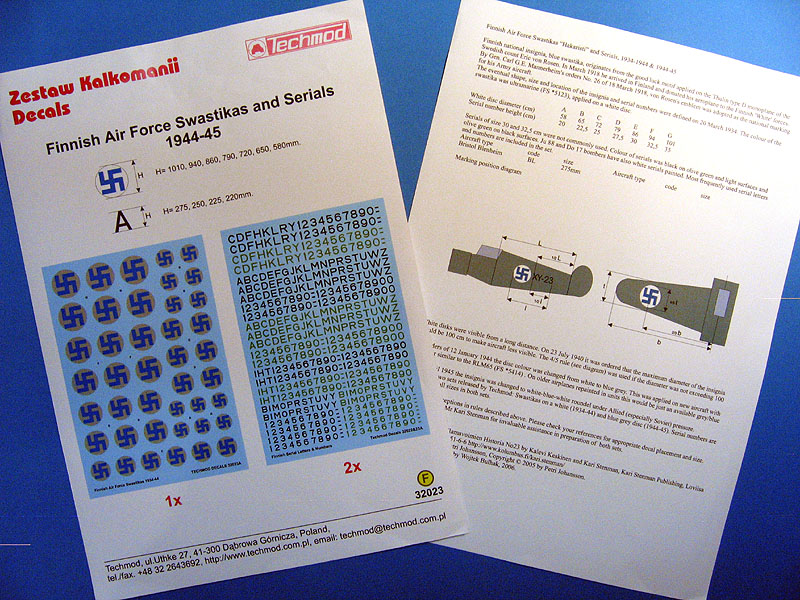 Finnish Air Force subjects are very interesting ones, with different camouflage patterns in colorful variations. With so many kits of Bf-109s, P-36s, MS-406s, I-16s, and Hurricanes (to cite a few) around, Techmod came to rescue of those wanting to add Finnish subjects to the collection.
Sheets 32022 and 32023 cover the characteristic FAF "Swastikas" and serial numbers in 1/32 scale. Both sheets are very similar, except that the former covers the 1934-44 period, while the later refers to 1944-1945. The only difference is the use of grey color on the background circles of the swastikas for the 1944-45 time frame.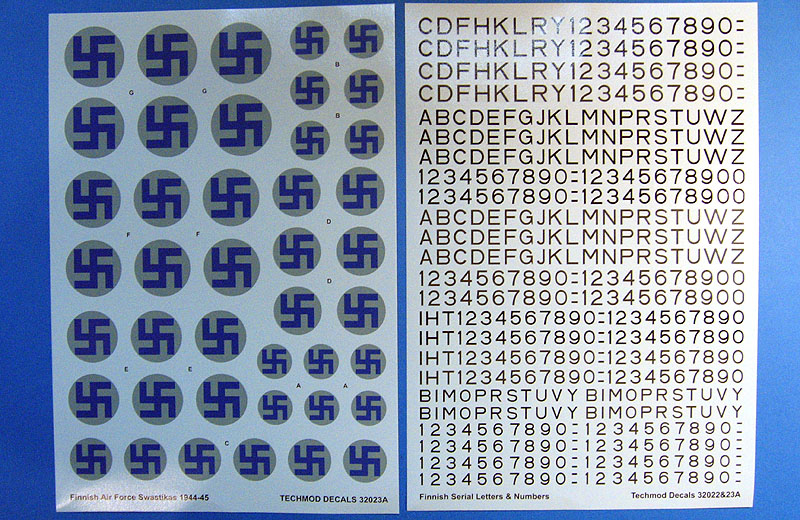 Both items bring three large A4 sheets of decals. One containing the swastikas in seven diameters sizes, and a doubled one containing the serial numbers/letters in four different heights. Techmod has done its research work by bringing the serials in two colors: dark grey and black, which is correct, depending on the subject. Check your references...

A big, four-pages instruction sheet is supplied in both sets, including parametric diagrams for markings placement as well as historical notes. The overall quality is very high, and register was perfect on my samples, with the swastikas perfectly centered in their circles. I'm no expert in FAF subjecs, but note that the shades of the grey colors used for the swastikas' backgrounds and serials on sheet #32023 are different (the serials being darker), as reported by Keskinen & Stenman book "Suomen Ilamavoimien Historia".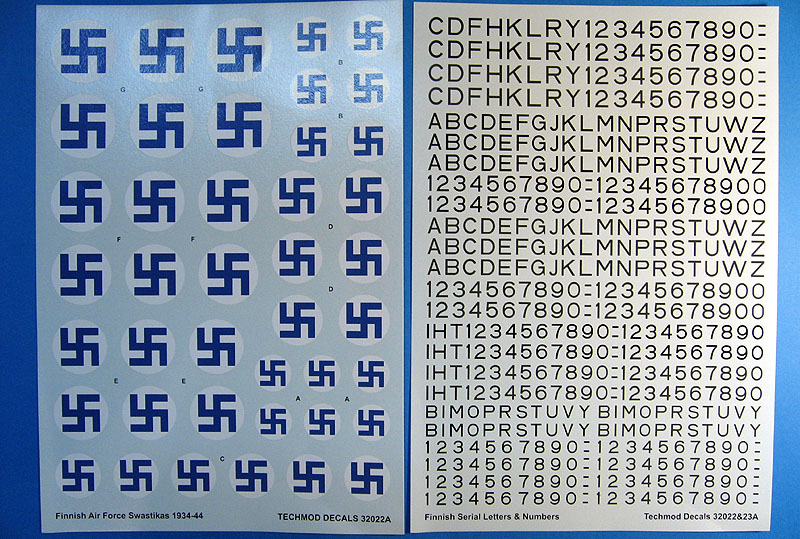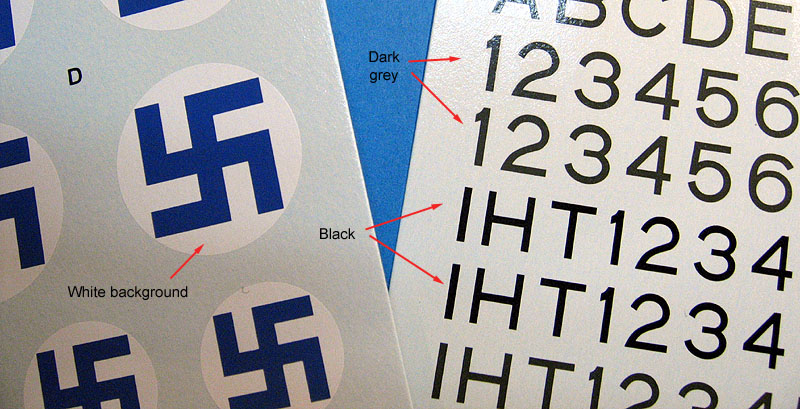 Overall, these decal sets are high-quality products of a very overlooked subject in 1/32 scale. Recommended for anyone planning Finnish Air Force subjects.
Review sample courtesy of Techmod (via Peter "Mikolaj" Mikolajski at Polish modellers site)
© Rato Marczak 2008
This review was published on Saturday, July 02 2011; Last modified on Wednesday, May 18 2016