Victory Productions | VPD32004: Spitfire Eights & Nines
Reviewed by Ray Peterson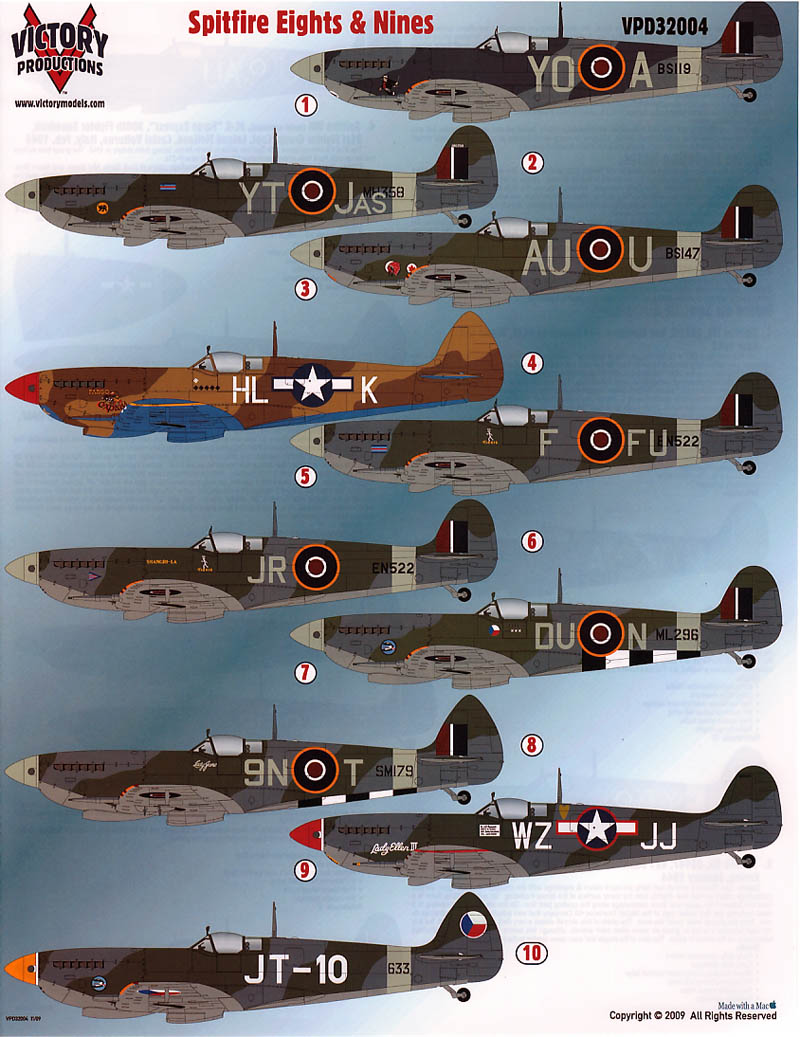 The newest release from Victory Productions is this sheet for the Spitfire VIII and IX. Included are eleven different markings for ten different aircraft (one aircraft has two different sets of call signs), seven for the Spitfire IXc, two for the Spitfire IXe, and one set for the Spitfire VIII. The markings are intended for the Tamiya or PCM Spitfire IX kits; the VIII requiring a conversion set, or possibly a future Tamiya release?
The markings cover quite a variation of nation's pilots, the RAF's James Storrer and Peter Hillwood; The RCAF's Don Morrison and Len Thorne; the RAAF's John Ratten, Czech pilot Otto Smik plus "JT-10" of the post-war Czech Air Force, and two American Spits, "Lady Ellen III" of Capt. John Fawcett and the well known "Fargo Express" of Capt. Leland Molland. The "Fargo Express" markings appear to be the best done yet. As a bonus, a set of markings is provided on a small extra sheet (not shown here). It is Spitfire IXc "ZD-B", serial number MH434, which after a long war career beginning with 222 Squadron went into films, including playing Spitfire Mk.I "AI-A" in the Battle of Britain; the plane Robert Shaw flew as the "Skipper".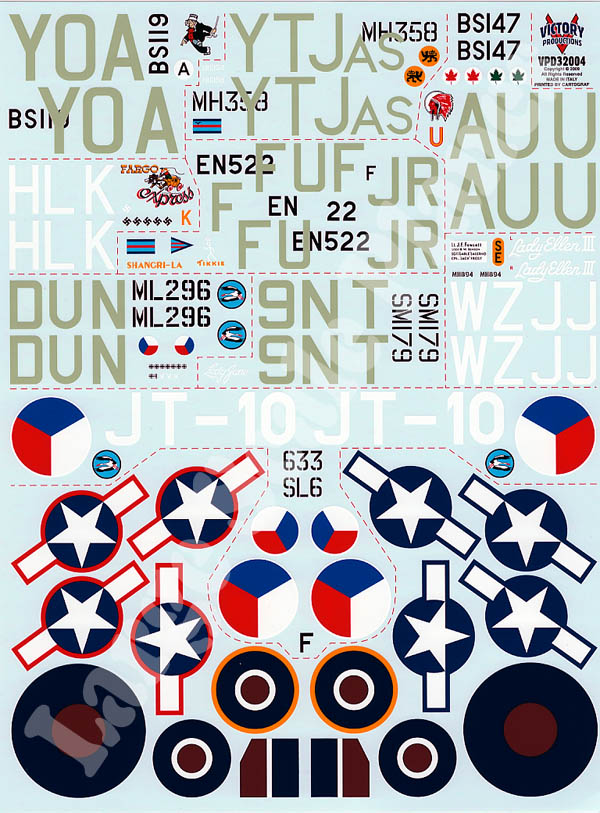 These decals, as usual for Victory Productions, are printed by Cartograf and are in very good register, with the clear carrier film looking quite thin. I did not test a decal from this set, but my previous test of a Victory Productions decal release had very good results with the decal film virtually disappearing under a coat of clear. The colors look good, the British roundel red being quite brownish. My only question would be the red surround on the Amarican insignia. It is quite a bright red, much brighter than on Yellow Wings insignia of the same type. Personally, I think the Yellow Wings insignia is a little too dark compared to FS chips, but this set may be a little too bright. Some photos seem to show a pretty bright red though, so the individual modeler should make his own decision.
Definitely a good and varied set of markings for the new Spitfire IX kits!!! Highly Recommended.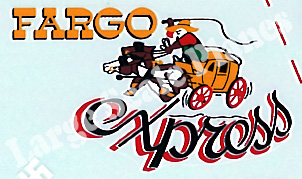 Available directly from Victory Productions, www.victorymodels.com.
© Ray Peterson 2004
This product is available from the following LSP sponsors

This review was published on Saturday, July 02 2011; Last modified on Wednesday, May 18 2016