Zotz Decals | 32032: A6M5 Gekitsuio Decal Sheet
Reviewed by Erik Lind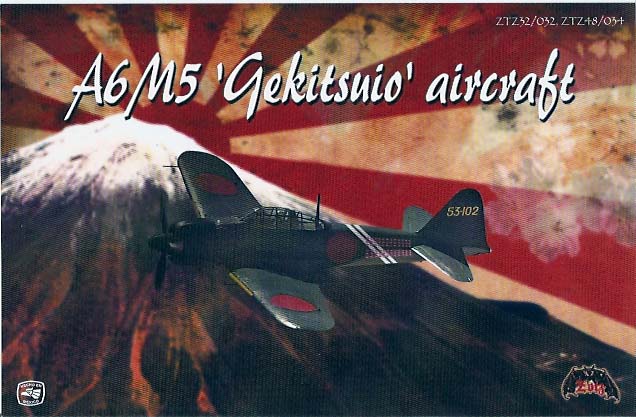 This is Zotz decals new release for four Imperial Japanese Navy A6M5 Zeros. The decals are for the Hasegawa or Tamiya kits.
The decals are excellent in register and the Hinomaru for the fuselage and wings are supplied with the white outline as well as a dark green outline which makes it easy to get the correct markings for Saburo Sakais aircraft which had the white outlined hinomarus, while the other aircraft on this sheet have the dark green outlined hinomarus. Another nice touch are the different load markings for the gear doors. Both the red/blue and the yellow/red versions are included.
Markings are provided for these aircraft:
A6M5, 30-126, as flown by Lt(jg) Sadaaki Akamatsu
A6M5c, 3-137, as flown by Ensign Saburo Sakai
A6M5c, 03-09, as flown by WO Takeo Tanimizu
A6M5, 53-102, as flown by Lt(jg) Tetsuzo Iwamoto
This sheet is available at
ZOTZ decals
.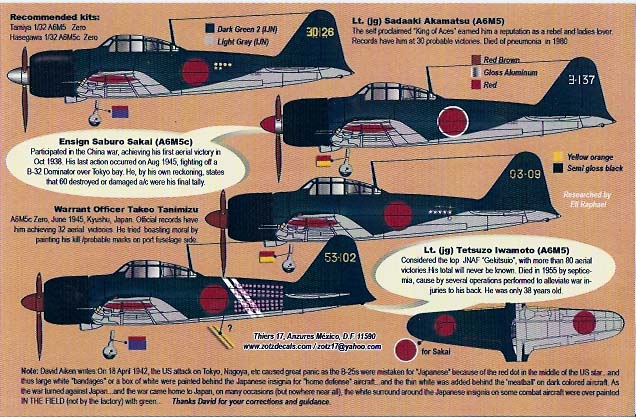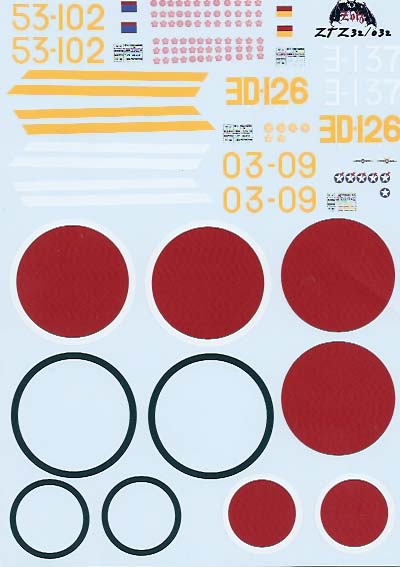 © Erik Lind 2011
This product is available from the following LSP sponsors
This review was published on Saturday, July 02 2011; Last modified on Saturday, February 04 2017