Zotz Decals | 32033: Late Mark Spitfires (IX & XIV)
Reviewed by Ray Peterson
The latest 1/32nd decals to come from Zotz is this set for the Tamiya and PCM Spitfire IXs and the PCM Spitfire IX + Radu Brinzan's Mk. XIV conversion. The decals cover four IXs (one a clipped wing), a IXe, and three XIVes. The variety continues considering the markings also include Greek and Italian marked aircraft in addition to the RAF European and SEAC theatre markings. And considering the RAF pilots include Slovak, Greek, and Argentinian-born pilots this is a very international set of markings!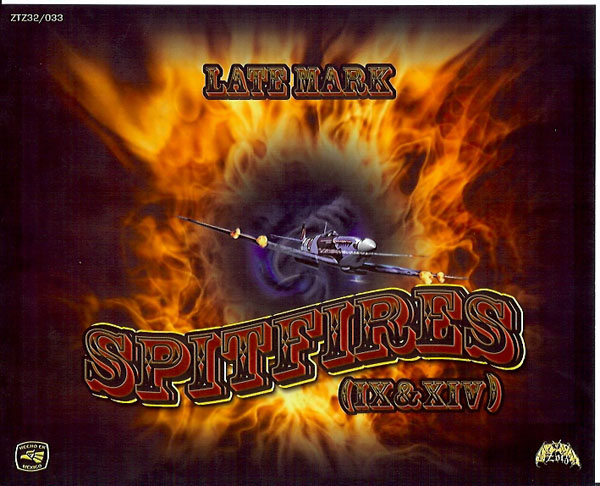 Decals are provided for:
Spitfire IXc "Tolly/Hello" flown by Gus Lundquist with spectacular noseart!
Spitfire LF IXe in the markings of 5th Stormo of the Italian Air Force in 1947.
Spitfire IXc (clipped wing) flown by Georgios Smyrniotopoulos in Greek markings & shark mouth.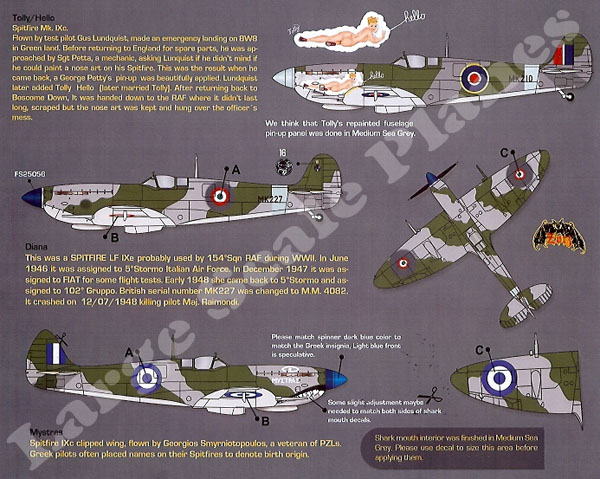 Spitfire IXc "Muscat" flown by Sqn Ldr John Plagis
Spitfire IXc flown by Flt Lt Otto Smith
Spitfire XIVe "Brumhilde" flown by Flt Lt H D "Johnnie" Johnson (not to be confused with JEJ). Noseart consists of nude flying a V-1. Johnson was credited with 13.5 V-1s destroyed.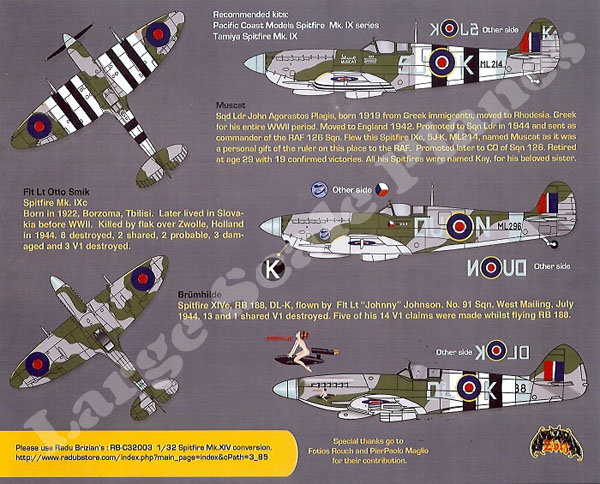 Spitfire XIVe of Sqn Ldr Ken Charney, Hong Kong, Feb 1946. Carries SEAC-style roundels and "rampant lion" noseart.
Spitfire XIVe flown by Sqn Ldr J H "Ginger" Lacey, from Seletar, Singapore Sept. to Dec 1945. Carries a skeleton hand personal noseart. "Ginger" Lacey was a leading ace of the Battle of Britain, with a total of 28 destroyed, 5 probable and 9 damaged. He had one Japanese victory, in a Mk. VIII.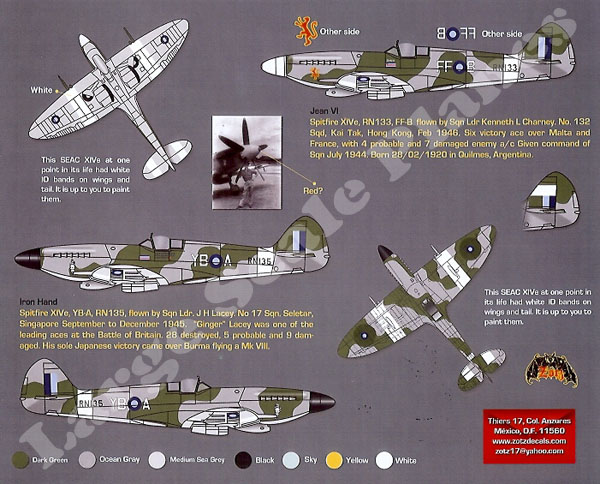 The decals appear to have very good color and great registration. A fabulous selection of markings for the latest Spitfire kits!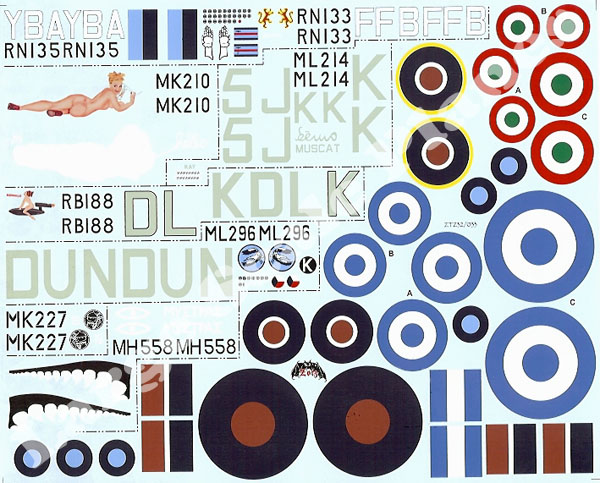 Highly Recommended! Decals can be purchased direct from Zotz at www.zotzdecals.com.
© Ray Peterson
This product is available from the following LSP sponsors
This review was published on Saturday, July 02 2011; Last modified on Wednesday, May 18 2016