Zactomodels | MiG-29 Fulcrum A Correction Set
Reviewed by Ian Foulkes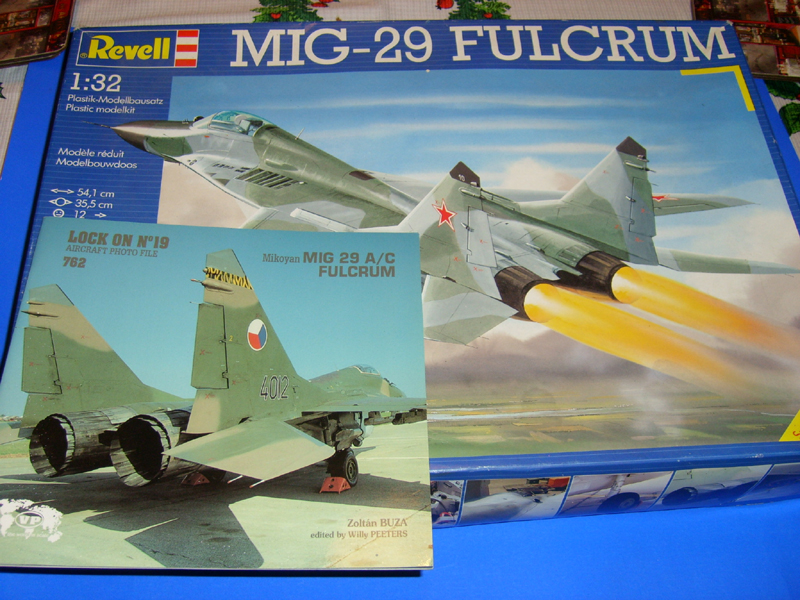 Well, what can I say? I am sure that anyone who has used any of "Zactoman´s" (AKA - Chris Wilson) can testify to the quality of the mouldings. This set was purchased for me by the "Long Haired Field Marshall (5 Star General for our American friends!)" as my Xmas present. My photos just do not do the quality of the mouldings justice. These are real gems that out shine the kit. In fact it is not a case of the mouldings coming up to the standard of the kit but vice versa. Parts are supplied to carry out all the major work (even down to plastic strip to help altering the cockpit sills and the ailerons!) and what is not supplied in the kit, detailed information is given in the instructions on how to improve the relevant parts (wings, vertical and horizontal tails). All these corrections are well within the grasp of any modeller who is willing to take their time.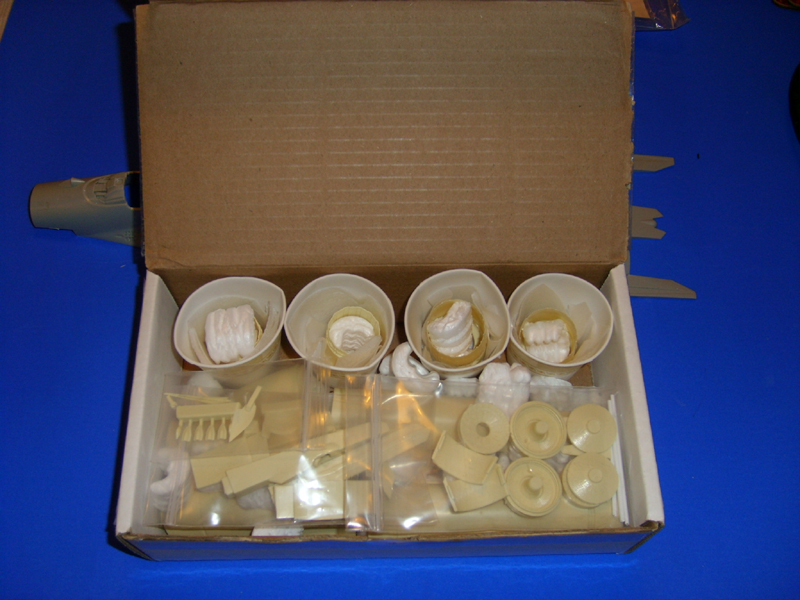 As soon as I opened the box the word "Quality" was apparent. It is not only the kit parts that care has been taken with, but the packaging is nice and robust, even down to each part of both burner cans coming in their own protective cup. This meant that my set survived an international journey with no damage to any parts at all. Not even some of the main stream manufacturers can boast that!
I was so inspired by this set, that I started modelling on Xmas day (you can imagine how popular that made me!!! Still, at least she knows where I go....)
A word about the wheel set. This has to be seen to be believed! The only thing the modeller needs supply is the wire for the cabling and plenty of patience! Although this was designed for the Trumpeter kit, with some minor work it will fit the Revell kit.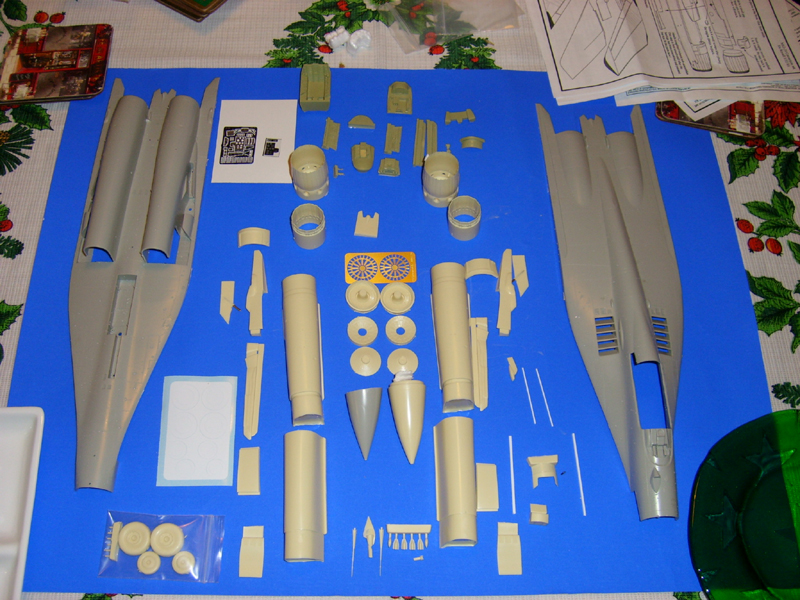 This image shows the parts laid out alongside the main parts of the Revell kit. I decided to use a replacement cockpit and obtained a Tac Scale Dynamics replacement set, which contains Eduard photo etch. In the picture above you can see the wheel replacement set bottom left, the main correction set laid out beside the Revell kit fuselages (compare the kit nosecone to the replacement one!) and the TacScale Dynamics replacement cockpit top centre.
I have decided to model the Mig 29A of the East German Air Force in the special pain scheme for the final flight of the East German Air Force before their re-unification with West Germany. I am breaking the model down into the following areas for ease of work:
1. Fuselage Top
2. Cockpit
3. Cockpit Canopy
4. Fuselage bottom
5. Exhaust Units
6. Scratch Built undercarriage bays
7. Undercarriage and wheels
8. Vertical Tail units
9. Horizontal Tail Units
I will bring you more pics and comments and suggestions as I build this wonderful set.
© Ian Foulkes
This review was published on Saturday, July 02 2011; Last modified on Saturday, May 13 2017