Eclipse Model Design | 32002: P-40 Late Paddle Props
Reviewed by Ray Peterson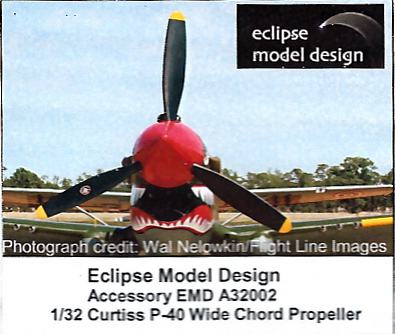 One of the first aftermarket accessories by the new company, Eclipse Model Design, started by our own Derek Bradshaw is a new set of P-40 props for late model P-40´s. These props were quite noticeably wider than the earlier props to convert the later up-rated engined P-40´s into more speed and faster climbing ability. These props were commonly seen on P-40K´s, M´s, N´s as well as the Merlin engined F´s and L´s. Hasegawa, or anyone else for that matter, do not offer the later prop.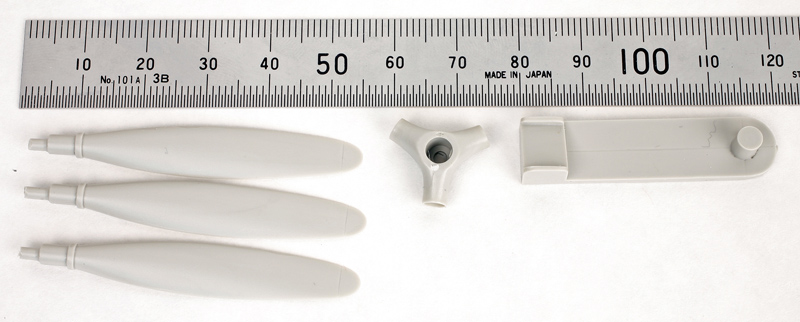 The set comes with 3 blades, a hub, and a nifty jig for setting the props all at the same angle. The hub then fits into the kit spinner. Also included is a well illustrated set of instructions. The casting quality is simply superb with no bubbles and very little flash or seams to clean up.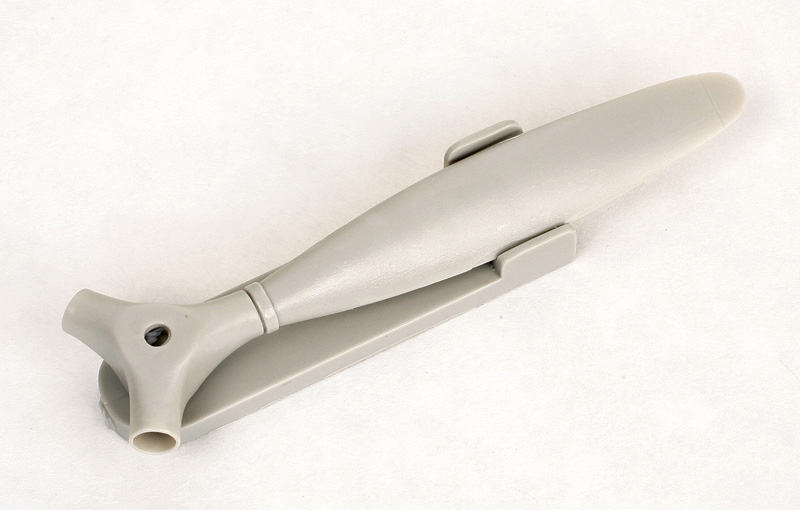 Comparing the new blade to the original kit blade, it is obvious the size difference. The new blades will make a noticeable difference to anyone building the later model P-40 kits.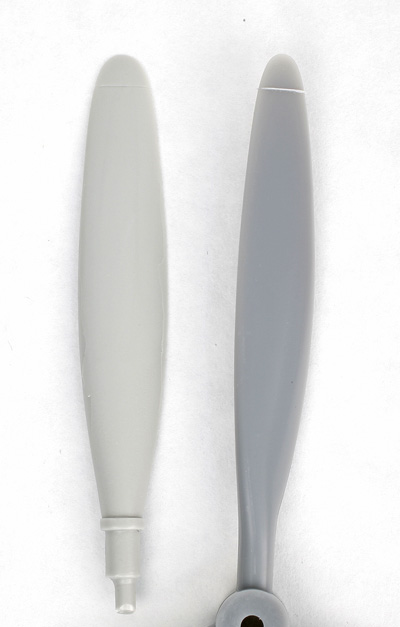 Comparing the new blade to a picture of a restored P-40K with the late blade, it looks pretty good. It looks like the new prop could be a bit wider at the tip, but otherwise seems to match very well.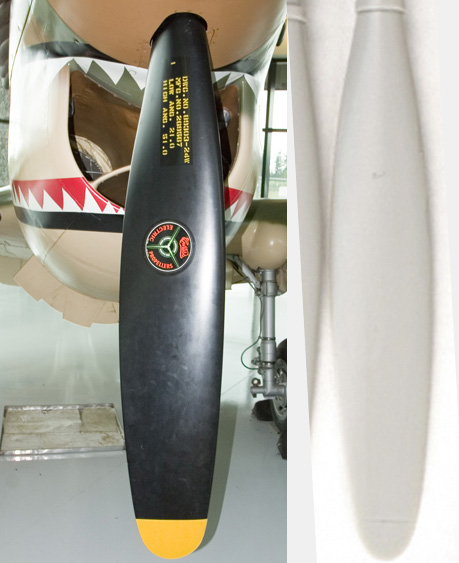 In summary, this new blade set is highly recommended for any P-40 aficionado building a later war P-40 variant. The blades could be a bit wider at the tip, but otherwise is a great alternative from the kit blades.
This accessory is available from http://www.eclipsemodels.co.uk/.
Disclaimer: I provided dimensions to help with the development of this accessory.
© Ray Peterson 2010
This review was published on Saturday, July 02 2011; Last modified on Monday, December 19 2016