Eclipse Model Design | 32003: P-40 Fishtail Exhausts
Reviewed by Ray Peterson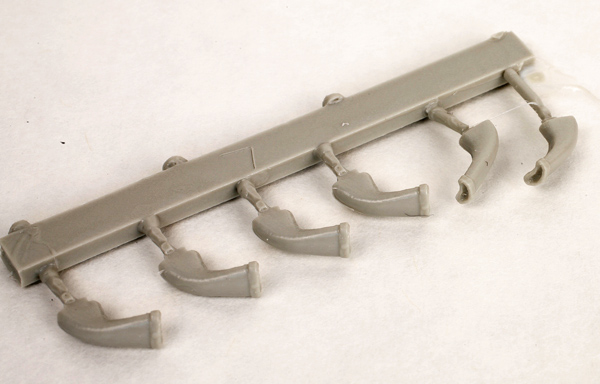 One of the first aftermarket accessories by the new company, Eclipse Model Design, started by our own Derek Bradshaw is a new set of fishtail exhausts for P-40, and other Allison-engined aircraft. These exhausts were seen on the later up-rated engined P-40´s and sometimes were retro-fitted to earlier models. These exhausts were commonly seen on P-40K´s, M´s, N´s as well as the Merlin engined F´s and L´s. These exhausts are especially useful on Grey Matter´s P-40F/L conversion, seen here, especially if using a P-40 E kit as Hasegawa do not offer the fishtail exhausts in those kits.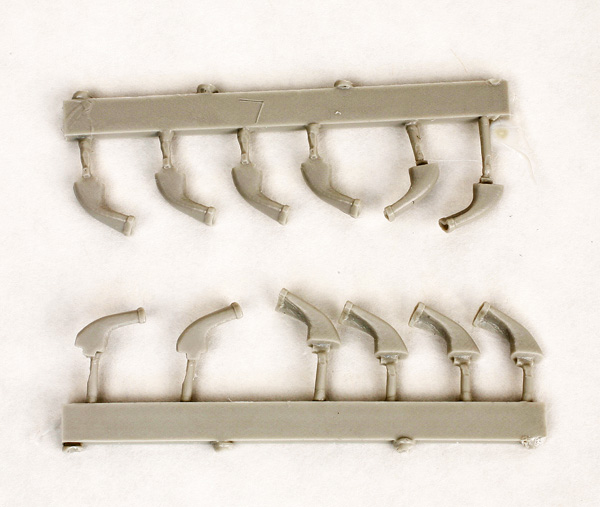 The set comes with 2 sets of exhausts for the left and the right side. They are handed so don´t mix them up! Also included is a well illustrated set of instructions. The casting quality is simply superb with no bubbles and very little flash or seams to clean up.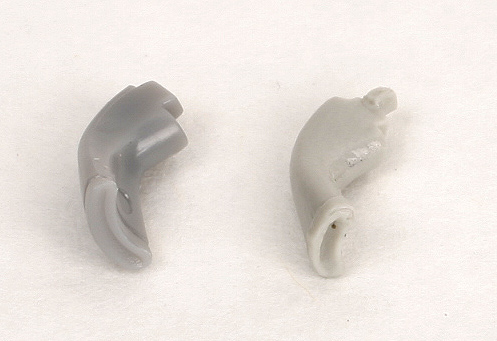 Comparing the Eclipse exhausts to the Hasegawa fishtail exhausts from their P-40K kit, you can see the Eclipse exhausts have more depth to the openings. You may also notice there is a bit of a size difference. The Hasegawa exhausts are about 3/4 of a millimeter wider. Checking out the kit exhaust cowl parts, I found that Hasegawa has subtly increased the height of the opening for the exhausts on the P-40K part to compensate for the larger exhausts, as in real life the panel has to be able to come off over the exhausts. Therefore the later-model Hasegawa kit fishtail exhausts are slightly too big for the P-40E or the P-40F/L conversion set - at least for sticklers of detail! I am assuming this is an error on Hasegawa´s part as I do not think the openings were enlarged when an aircraft was fitted with the fishtail exhausts, but I could not accurately tell from references. Because of this size difference, the Eclipse exhausts look a bit small for the corresponding Hasegawa late-model cowls, but not overly so.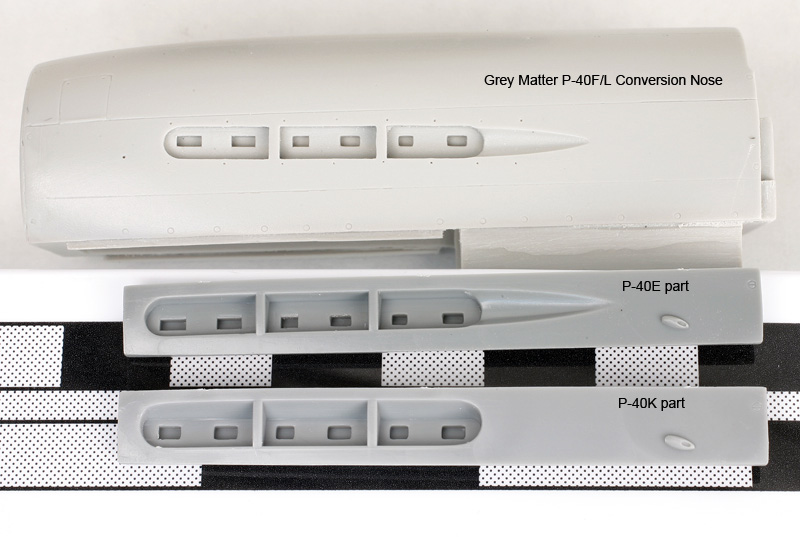 In summary, this new exhaust set is highly recommended for any P-40 aficionado building a P-40F/L or E or other early Hasegawa P-40 kit that does not include the fishtail exhausts. They could also be used on the later model kits if you wish a little bit better detail and can live with the slightly smaller size. They should also be useful for P-39´s and other Alison-engined aircraft that used the fishtail exhausts.
This accessory is available from http://www.eclipsemodels.co.uk/.
© Ray Peterson 2010
This review was published on Saturday, July 02 2011; Last modified on Monday, December 19 2016