Jerry Rutman | Ju-87G Resin Conversion
Reviewed by Rick Cotton
When I found out I had won the 100th article contest, I was excited at the prospect of getting to tackle one of Jerry Rutman's aftermarket sets, as I had read several other modelers' articles on his work. When the set arrived, I was impressed by the sheer number of parts…63 individual pieces in cream-colored, mostly bubble-free resin. There is some flash, but removing it is no big deal. There is also a well-molded white-metal tail wheel strut, and a full vacuformed set of the "G" model canopies.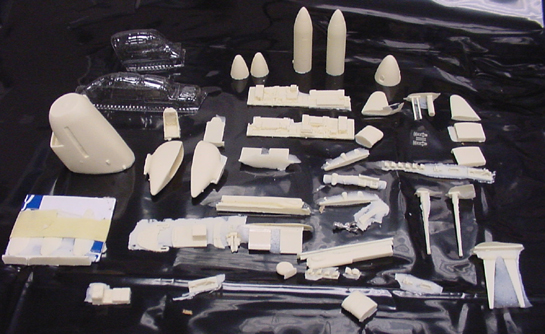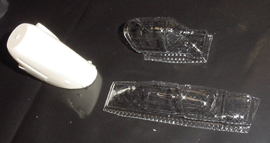 The canopies come in two moldings, and are reasonably clear with raised frames. These are pretty sharply defined, though, not soft like a Combat Models canopy, so they'll look good when painted. Use a single-edged razor blade to trim these, as this type of blade is typically thinner and sharper than a typical #11.
Cockpit parts include a new instrument panel, with very fine raised relief molding, cockpit sidewalls replete with boxes, plumbing and other necessary items, pilot's seat and separate armor plated headrest, radios and parts to help detail out the rear defense gun. A pair of FOTOCUT (?) rudder pedals is also included.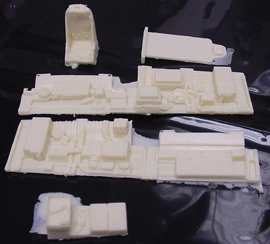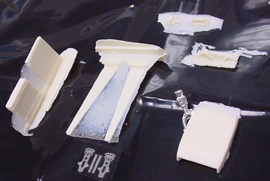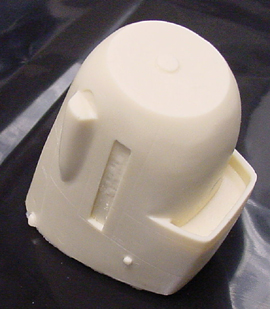 The entire nose section is a big solid and HEAVY hunk of resin, to which the exhausts, oil cooler radiator, prop spinner, and associated details are attached. This requires secure gluing, but greatly simplifies the extensive recontouring for the nose, which would be a huge job in another medium, such as vacuforming.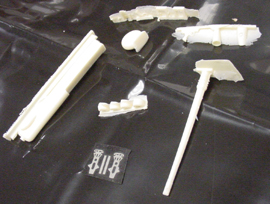 The spinner is beautifully molded and appears to be the correct shape for this late-model bird. The prop blades are individually molded, thus allowing propeller pitch settings to be displayed. Take care with the blades, as they are wafer-thin (I could actually SEE through mine)
New radiators are provided, along with a simple diagram about placement.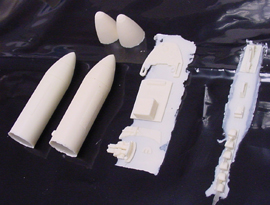 The meat of this set is a pair of 37mm tank busting-cannon supplied with the kit, along with associated sway braces. Two cannon barrels are supplied, and appear to be straight, quite an accomplishment in this medium, but Mr. Rutman also notes in his instructions that there are some excellent barrels made by armor model manufacturers that will work well for this kit.
Replacement wheel spats are provided, and they are hollow, and well-detailed. Rutman also supplies a pair of the correct wingtips for this bird.
Overall, I would say the detail on this set, while not quite as good as say, Talal Chouman's work, is still very good, easily worth the money. External panel lines are engraved, and look to scale. Anybody wanting to do a flying "T-34 opener" should pick up this set, as it will really dress up the old Revell Stuka. There is a bit of flash, but then, so what? It's RESIN! I would say the only parts of this set that need improvement are the pilot's seat and the instructions. The seat has molded-in seatbelt and buckle detail, but it isn't particularly crisp. I've chosen to scratchbuild a seat and add p/e buckles with lead foil belts instead.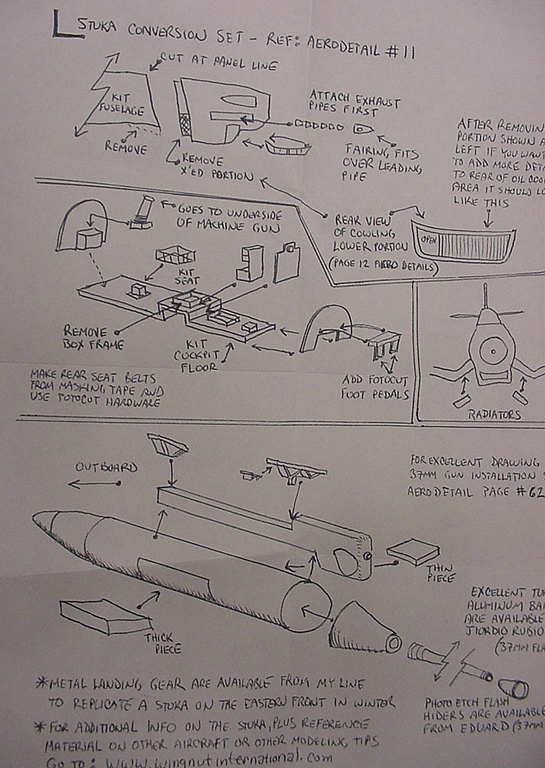 Sometime, hopefully this fall, I'll be able to send in a build article on this project. Having never been a big fan of the angular, ungraceful lines of the early Stukas, the "G" model is much more visually attractive, and I look forward to building it. My thanks to Jerry Rutman and LSP for supplying this prize, for a prize it truly is.
© Rick Cotton 2002
This review was published on Saturday, July 02 2011; Last modified on Wednesday, May 18 2016