Zactomodels | Su-27 Canopy
Reviewed by Jay Laverty
When I first heard about this set coming out I was a tad skeptical as I am not much of a rivet counter and I was not aware of all of the details surrounding its circumstances. After looking further into the set I came across some info on the Airforce.ru site and I saw for myself the replacement canopy compared with the real thing. That was all I needed, as I was sold. As handsome a kit as the Trumpeter model is, they certainly messed up the shape of the canopy. this is the first release from Zactomodels of California, and if it were my first release I would be very proud of it. It is in a word excellent. The good news is that Chris at Zactomodels is currently working on a nose correction as well and that looks to be of equal quality to this from the pics I have seen.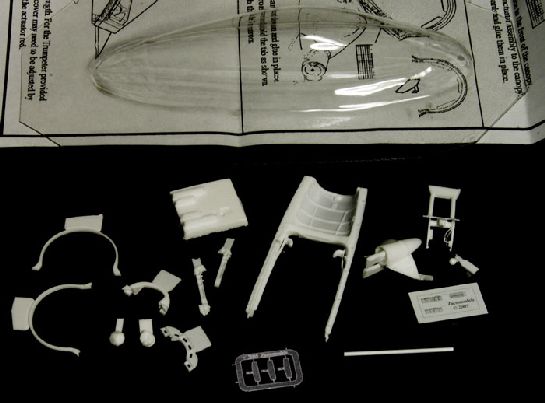 Admirable Finesse
With great skill Chris has replicated the detail of the Trumpeter kit, correcting where necessary and improving as well, I was very pleased with this set as it came out of the box. I was particularly impressed with the IRST assembly as it is a vast improvement over the kit part. Although I am not a great fan of working with white resin as it is very difficult to see if you have damaged any details during construction it doesn't take away from the obvious skill that went into producing this set.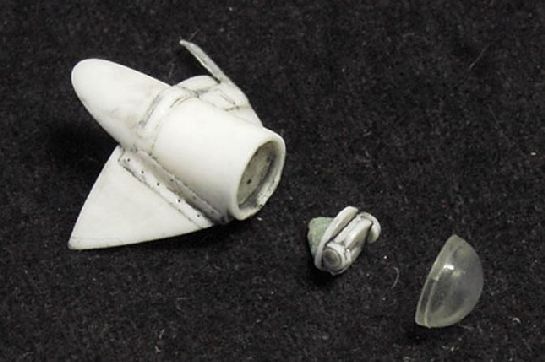 I thought that the placards were a nice touch and show a great attention to detail as well. Following the instructions is very easy, as they are drawn very well, and some of the larger American companies can take a page from Zactomodels book on this front. When it comes to assembly instruction, plain and concise is always a good policy and that has been followed here.
One of the nice additions was the photo-etched rear-view mirrors which, as with the placards, are a nice touch, and would not have been a noticeable omission on my part.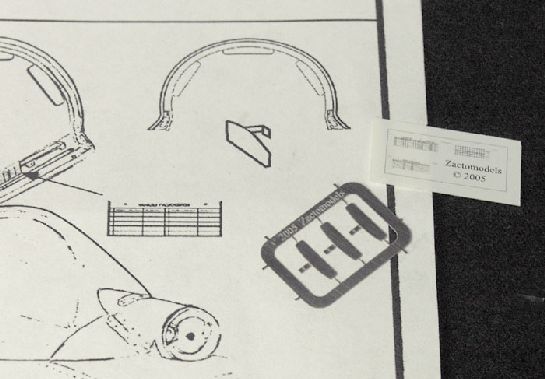 The Verdict
With some luck and determination the long road to production will soon end for Zactomodels first release, and I for one hope that it is soon, as I highly recommend this set to anyone with the intention of "going to town" on their Flanker. Overall it is a well researched and accurate add on set, and you would need to be pretty hard to please if you weren't satisfied with this.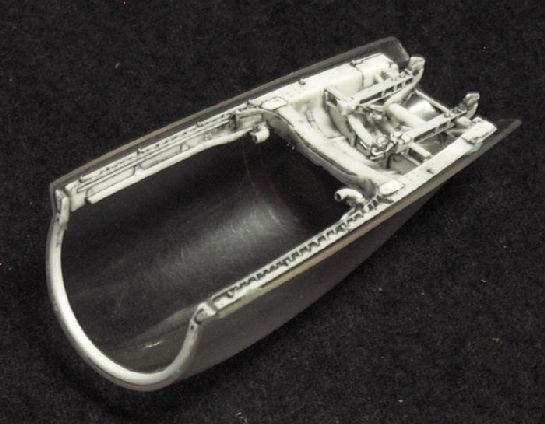 Orders can be placed through the Zactomodels website, which should be operational very shortly and can be found here
Additionally, as I ran the risk of being repetitive as far as information goes, and I wanted to concentrate on the quality of what you get with this review so, for further and far more detailed info please visit Airfore.ru for more info. Once they have the server problems sorted out they will be back up and running.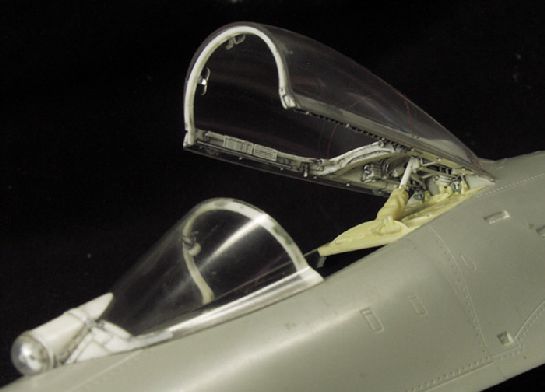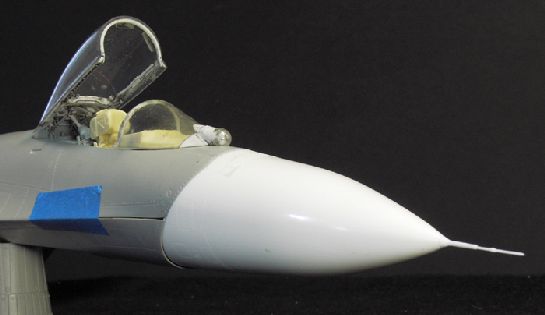 © Jay Laverty 2005
This review was published on Saturday, July 02 2011; Last modified on Wednesday, May 18 2016