Academy | 1/32 F/A-18D Night Attack
Reviewed by Jay Kim
As many Hornet fans should know by now, long-awaited 1/32 F/A-18D two-seat version was released in June in South Korea where Academy has been known as first and biggest domestic hobby manufacturer. There have been rumours among local modelers that two-seat Hornet would be released in second half of this year since last year. Fall or around Christmas Day. When I called in their headquarters in north of Seoul, capital city, for status of F/A-18D release last month, staffs of sales department hinted me that they would be able to start manufacturing new Hornet around mid-June or so. New kits were actually available in local hobby shops around late June or early July. As soon as its release was confirmed, I called again to tell them I liked to visit their headquarters for pictures of brand new kit and they were cooperative. As I stepped into building, I was greeted by Mr. Kim, assistant director of sales department in their big show room on 1st floor.
The Kit
Box was not as big as I imagined but was very thick and heavy. There were 19 injected sprues with total of over 900 parts in the kit. Small red box holding canopy, windscreen, metal landing gears, rubber tires, radome, a bag of screws and cute screw driver was neatly packed aside in deep box. Upon opening box, there were two Cartogarf decal sheets , big sheet with very colorful markings for 4 USMC F/A-18Ds and small one with complete stencils to reproduce Hornet two-seater.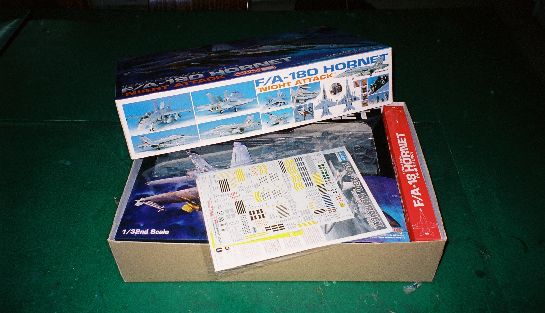 F/A-18D, VMFA(AW)-225 'Vikings', CE/01, 2004
F/A-18D, VMFA(AW)-224 'Bengals', WK/06, 2001
F/A-18D, VMFA(AW)-224 'Bengals', WK/00, Tiger Stripes, 2002
F/A-18D, VMFA(AW)-332 'Moonlighters', BM/00, 1999

Among 19 sprues, 3 grey sprues offer complete ordnance you can use (actually more than what you need) and one is clear styrene tree with various lenses and lights. Biggest difference from F/A-18C kit was longer cockpit and front fuselage shape. For cockpit, you can find two NACES ejection seats comprised of 14 parts each, longer cockpit tub, two instrument panels and accompanying parts like rudder pedals, control stick. Details on instrument panels and side consoles were exquisitely engraved in. Canopy was thin and clear with very thin seam line in the center but seam was not prominent at all. With a little bit of careful sanding and polishing, you can remove seam with ease. Front fuselage halves had accurate panel lines of full scale F/A-18D which were neither too deep nor too shallow just like overall panel lines on rest of fuselage. I was told 30 plus parts were new tooled or modified from existing F/A-18C base. Otherwise rest of kit was same as those of F/A-18C released back in 2003. That means you can also build F/A-18B from this kit and two-seat int'l Hornets (RCAF, RAAF F-18Bs, RMAF, Swiss AF, Finnish AF F-18Ds). If you plan on F-18B, the kit does not offer vertical fins of earlier B. Black Box makes good resin vertical fins for early Hornets(F-18A/B). Four figures were provided. Pros of kit are this is faithful scale replica of full-scale F/A-18D with accuracy and fine details all over, neat panel lines. numerous ordnance options, top quality decal sheets by Cartograf and easy but solid construction with almost no fit problems. You can find good pictures of kit sprues on ipmsusa.org and Cybermodeller.com and I decided to skip sprue shots in this article to avoid overlap.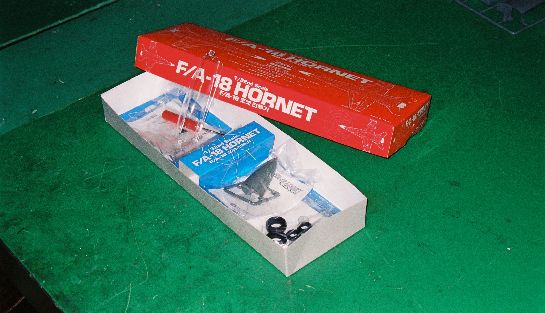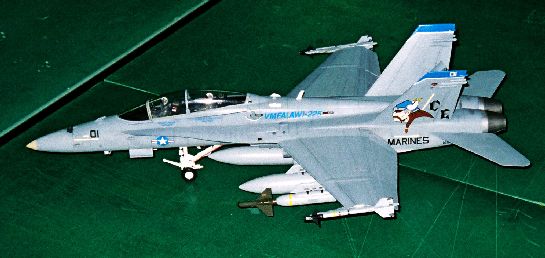 They did not have an assembled F/A-18D model on my first visit. Though Mr. Kim e-mailed me later that they brought in completed and painted model from another local office. I was ready for another photo session. Assembled model in VMFA-225 Vikings colors looked stunning and really stood out in their big show room full of models. I personally favor F/A-18D with two pilots seated under long canopy. From what I saw on second visit, all the efforts by Academy to bring two-seat version Hornet to modelers was certainly worth it. After taking many shots of beautiful Hornet, I asked him if I can take pictures of their facilities and staffs but they became watchful and I had to hold back. He said they were usually tight on security and suggested me to take pictures of show room and headquarters from outside with apology. Not bad. There were long show case along the wall and many of their aircraft models, AFVs, cars, gundams, R/C cars and airsoft guns were on display. Recently released models, i.e., 1/32 F/A-18C, 1/32 F-16CG, 1/48 KV-107(CH-46) and 1/35 UH-60 Blackhawk caught my eyes among others. I took ten shots in the room which seemed to be the only place open to visitors. Then I asked him when modelers in US, Europe and elsewhere would be able to see new Hornets in hobby stores. He said first shipments for overseas have been shipped out as soon as production started. I assume modelers have to wait 2 to 3 months in US and Europe and 1 to 2 months in Australia but it still depends. Once I said him many of us had been expecting 1/32 F/A-18A, international Hornets or maybe Super Hornets in future, he said they had no plan for next version yet.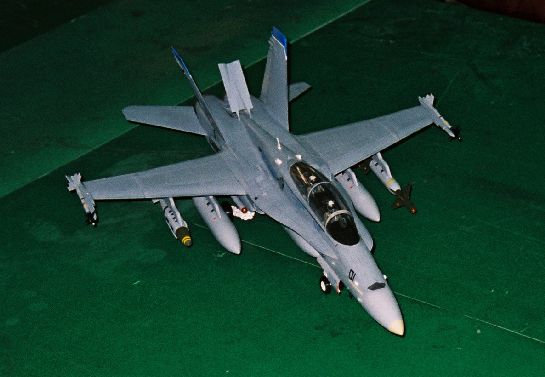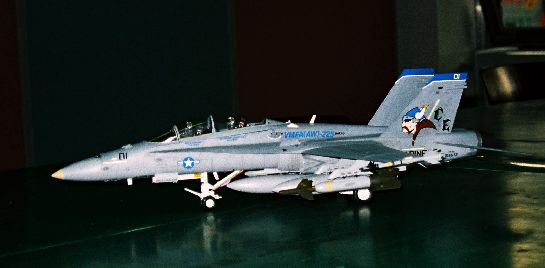 The Company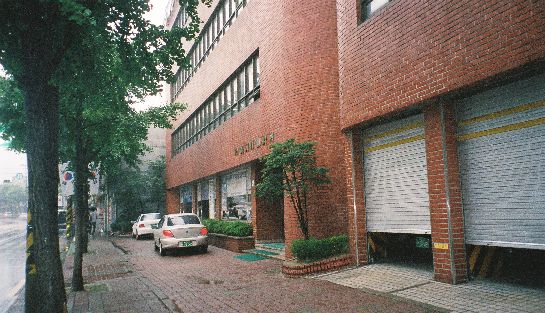 We have been familiar with scale planes or AFVs from Academy and many of their products have been reviewed in hobby magazines or on webzines. Though not much about Academy has been known to modelers overseas. Before establishing their business as hobby manufacturer in 1969, it used be a small hobby store located in humble suburbs of Seoul in '60s. I always looked closely into their show window full of small model planes, sport cars, tanks and R/C planes whenever I came over to the area. I remember I had seen a lot of big and small kit boxes, completed plastic models and R/C planes in the store and every stuff made my eyes popping. Model kits from Monogram, Airfix or Hasegawa, cars from Tamiya, control line, R/C planes, glow engines, transmitters from US and Japanese companies. Price made me frustrated. Imported kits were too expensive for small kid. After a few years I managed to buy my first plane kit from them, asking my mother again and again for big pocket money. Holding Monogram 1/72 P-40N Warhawk and a tube of Testors plastic cement, I was all nervous. In '70s local hobby shops carried 1/72 WW2 warbird and modern jet series and 1/35 AFVs from Academy which were cheap copies from old Revell and Japanese molds. Later they started exporting 1/72 warbirds kits and I found more and more new kits in Squadron catalogs and flyers. They introduced newer kits developed on their own and engineered in better quality. Since early '90s, indigenous 1/72 B-17C, B-50, C-97, KC-97, 1/48 MiG-21MF, Su-27, 1/35 UH-60 and 1/32 F/A-18C have been awarded 'Kit of the Year' in Nuremberg Toy and Hobby Fair and by FSM, Squadron. Today plastic models, R/C cars and airsoft guns are most important items for export overseas. There are more diverse hobby products in domestic hobby market and they also are distributor of Bandai Gundams in South Korea. Academy introduced a range of airsoft handguns and AEGs in recent years. They have been supplying some OEM airsoft guns (Sig 552 for example) to Cybergun of France, biggest airsoft manufacturer in Europe and became licensed importer and distributor of Cybergun product this year.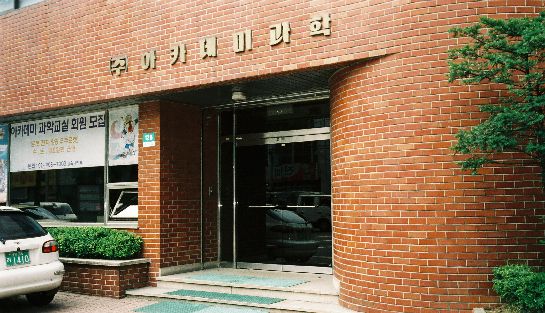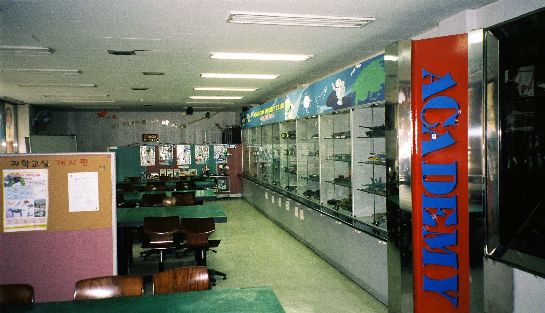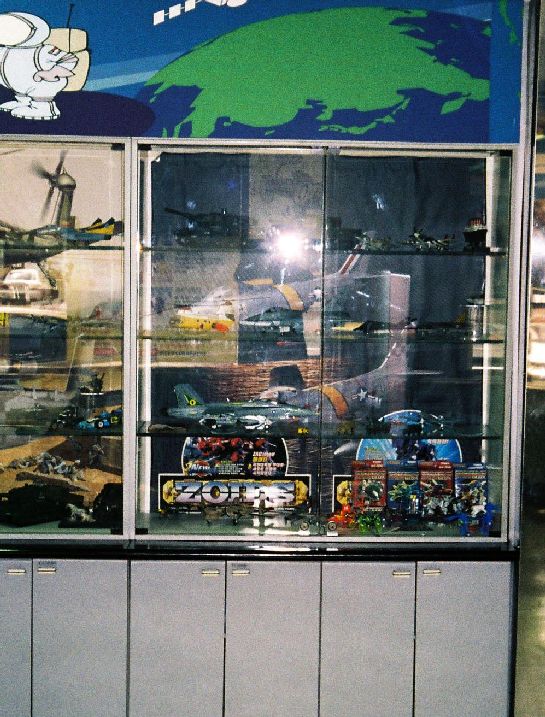 Sincere thanks to Academy for sample kit and kind assistance.
© Jay Kim
This review was published on Saturday, July 02 2011; Last modified on Thursday, May 19 2016