Aeropoxy | Cool Masks
Reviewed by Chris Sherland
We've all had that dreaded realization, that the kit decals have spoiled. Or that the ship you have picked to do has no national insignias offered in the scale you're working in. Either way you've thought about airbrushing the markings yourself.
Aeropoxy (out of Yugoslavia) makes a line of airbrushing masks that make it an easy choice. Originally limited to very specific subjects, the cool masks line has now expanded to offer many national insignias as well as basic numbers and letters for IDs on Luftwaffe, US, Japanese, Italian, RAF, VVS, French, Spanish, Yugoslav, Romanian, and even more countries! These come in 1/72, 1/48. 1/32, and 1/24 scales.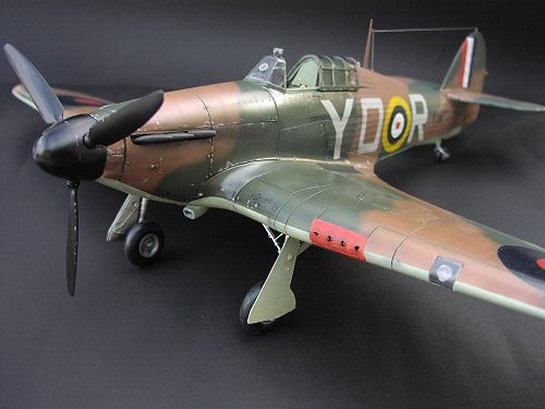 There is no equal to painted-on insignias. Some folks can get decals to come real close, but with paint your choices for weathering and other post-color treatments are vastly improved.
Aeropoxy's Cool Masks are easy to use, and the directions included are simple and clear. It's hard to mess these up and average modeling skills are sufficient for the task.
The line is so diverse that Nendad Miklusev of Aeropxy now offers custom masks as well. The sample set I recieved was a custom 1/24 set for a Battle of Britain Hurricane.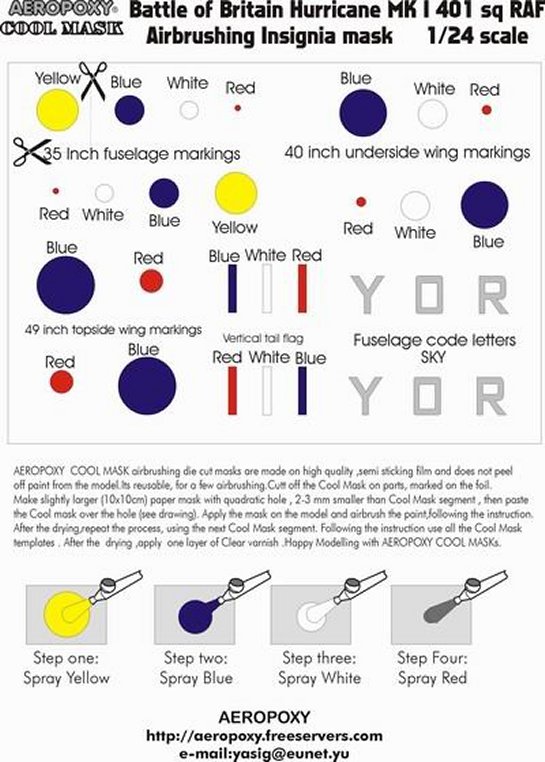 Here are some progress photos from using the sample set on a 1/24 Airfix Hurricane.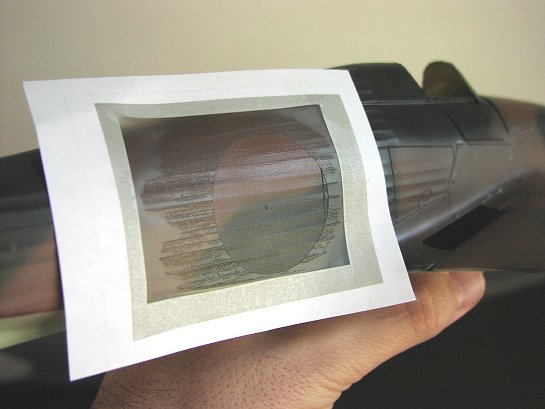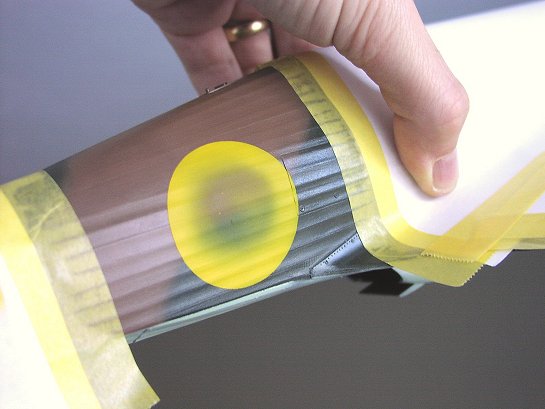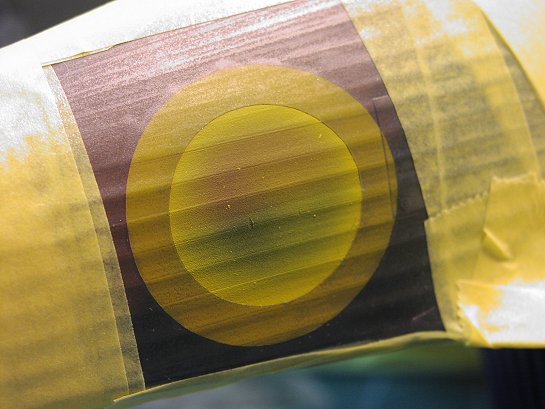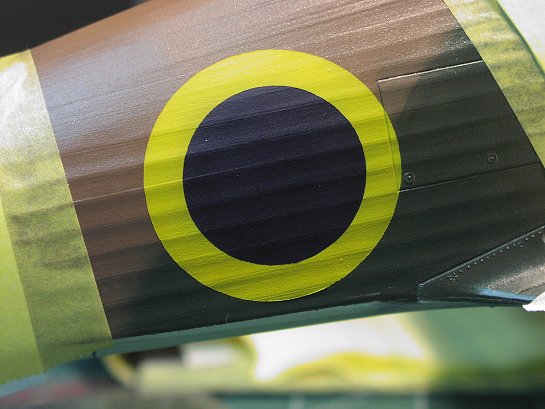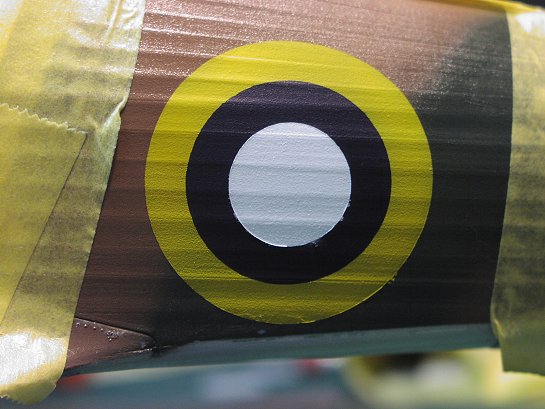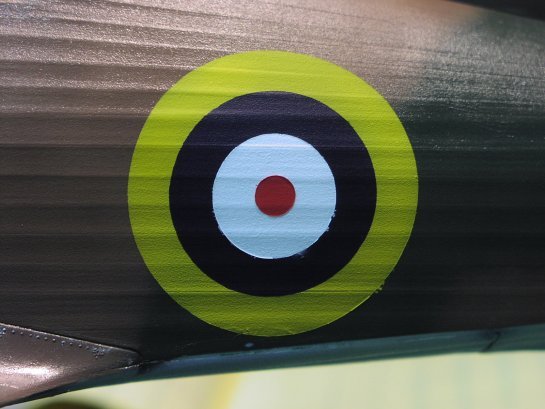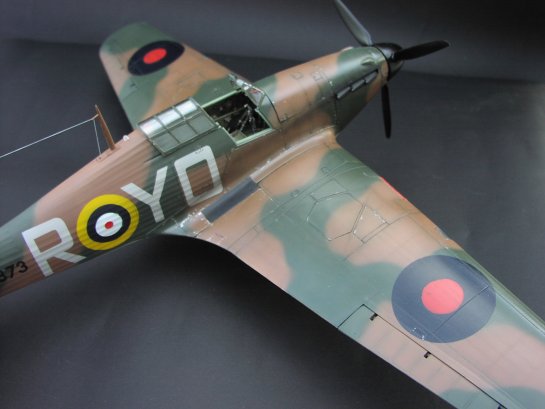 These masks are high quality, and easy to use. Add to this that Aeropoxy takes special orders for custom masks, and how can you go wrong for $6-$18 USD?
The ONLY challenge is getting payment to Yugoslavia. At the time of this review Aeropoxy was not taking Credit Card orders, nor using a web-pay solution. Hardly a show stopper, the results you can get with these masks far outweigh the few hoops you'll need to jump through to get them on your bench.
Thanks to Aeropoxy for the review samples.
© Chris Sherland 2004
This review was published on Saturday, July 02 2011; Last modified on Wednesday, May 18 2016