Planet Models | 1/32 Bücker Bü 181
Reviewed by Ray Peterson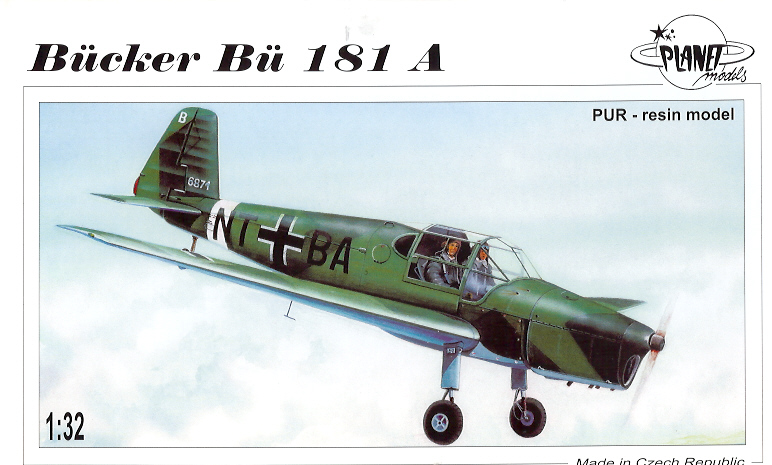 From the instructions: "The Bü 181 Bestmann training aeroplane was a two-seat low-wing aircraft with closed cockpit having side by side seats. The wings had a wood structure covered in the front part by plywood, the rest was fabric covered. The oval cross section fuselage had up to the cabin's height a metal sheet (steel and molybdenum alloy), the other fuselage parts were plywood covered. Also the tail areas had a plywood covered wood structure, only the moving parts were fabric covered. The aircraft had a classical fixed undercarriage with a tail wheel."
The aircraft served with the Luftwaffe as a trainer, but when the desperate times of 1945 came, someone came up with the idea of converting some to the ground-attack role, by mounting Panzerfausts above and below the wings, 4 total. Towards the end of April, 3. Staffel, the only Panzerjagdstaffel to make it into operation, went into service against US forces . The short combat career ended on May 4, 1945. How much damage they caused is uncertain, but reports from both sides showed some trucks and other softskins damaged. Over 6600 Bü 181's were produced of all types. It is believed 150 to 170 aircraft were equipped with the panzerfausts.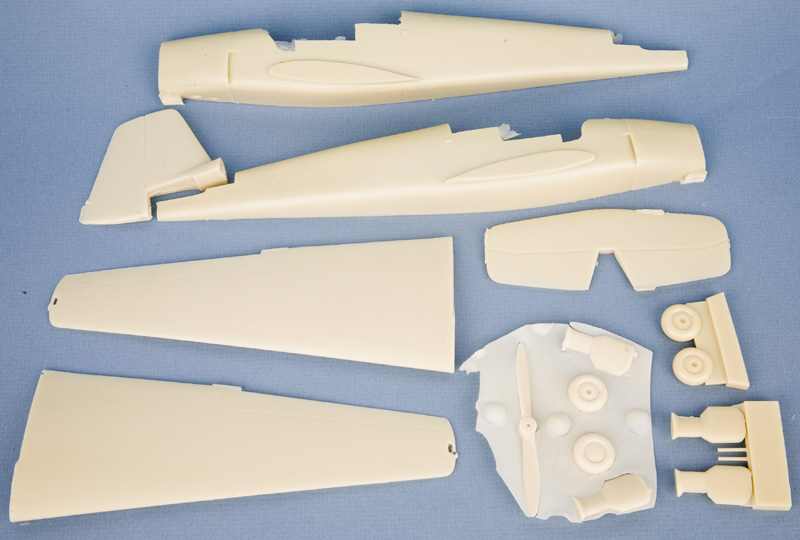 Planet Models have graced us with a resin kit of this little-known little trainer. Consisting of 32 resin parts and a vac canopy (plus a spare), it is cleanly cast with virtually not a bubble to be found. The kit also includes a set of decals for 4 versions; two trainers, one panzerfaust equipped aircraft, and a Swiss marked plane that was one of the panzerfaust aircraft that a German pilot escaped to Switzerland with, the aircraft being interred there. My only comment on the decals is that SK+WQ, the panzerfaust equipped version, is also the subject of a profile in the recent Midland Publishing title, "Schlachtflieger," which has a nice section on the Bu 181. Anyway, they feel the fuselage call letters (SK WQ) should be outlined in white based on call letters of others in the SK code series. The kit has them as black only.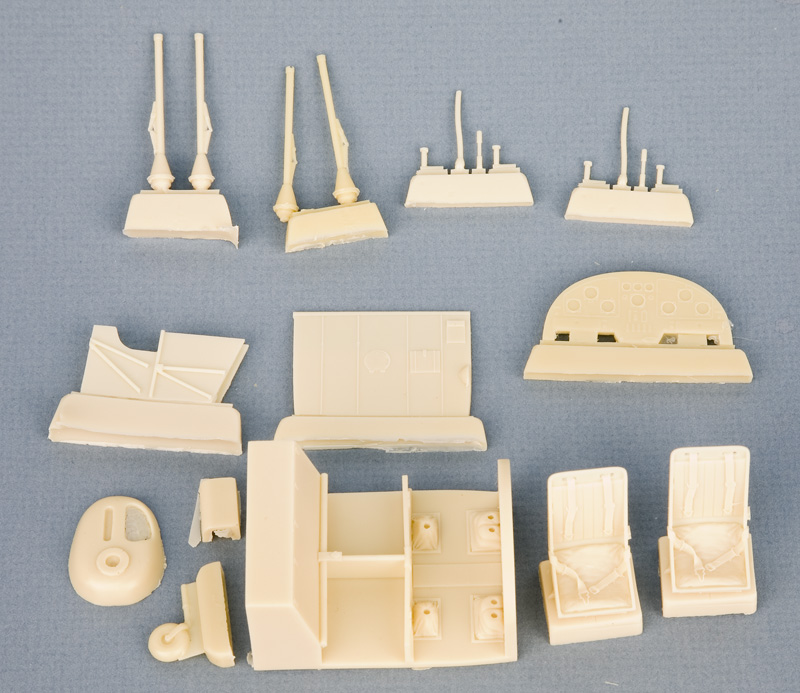 The instructions appear to be professionally done in a simple graphic style. It should be a pretty simple build, with room for some detailing if you have the reference material. Some detail parts are expected to be scratched by the builder, such as some vent pipes, mounts for the panzerfausts, and the wire makeshift sights for the panzerfaust version. Also, not mentioned in the instructions, the panzerfausts were fired by wires that ran from the 'fausts to the cockpit.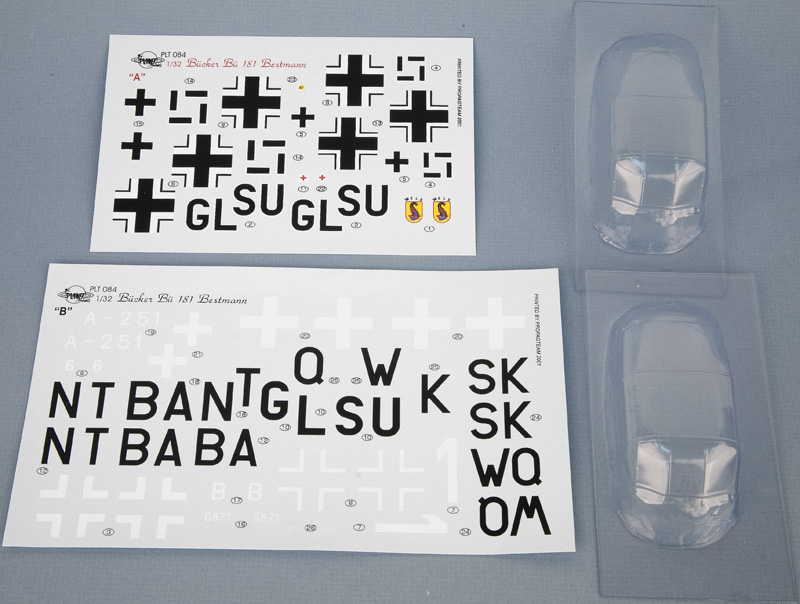 That's it, a simple review of a rather simple kit. I also highly suggest checking out LSP's Mattlow's build in the Member Builds, Planet Models Article. He found a few fit problems with the kit, hopefully we will soon see it completed.
© Ray Peterson 2008
This review was published on Saturday, July 02 2011; Last modified on Wednesday, May 18 2016