Aires | 1/32 scale Bf 109F Conversion set
Reviewed by Chris Sherland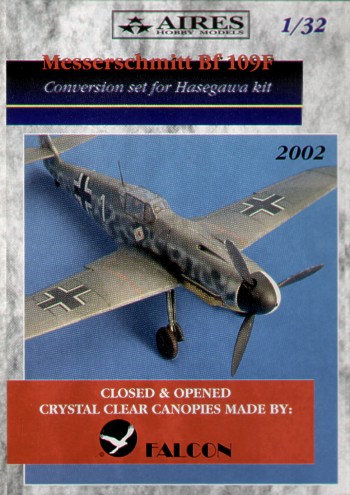 Since the arrival of the new tooled Bf109G series from Hasagawa, the kits have become the definitive 109s in 1/32. However the series was only marketed between the G-4 and K-4 variants, nothing earlier. Since Hasegawa's older Bf109E is still seen as the best Emil in the scale the resulting gap was pretty clearly big enough for the F series to fall into. Many 109 enthusiasts note that for simple aesthetics, the Franz or Friedrich is the cleanest and most beautiful 109. Indeed many 109 pilots stated that it was their preferred ride over the E or G series due to it's light weight and superior performance.
Enter Aires from Czech Republic. A full conversion set is offered here that is comprehensive, and very accurate. Using resin, photo-etch, film, and vacuum formed elements the conversion set allows for conversion of the Hasegawa G-4 or G-6 kits into any of the F series airframes (most notably F-2 and F-4).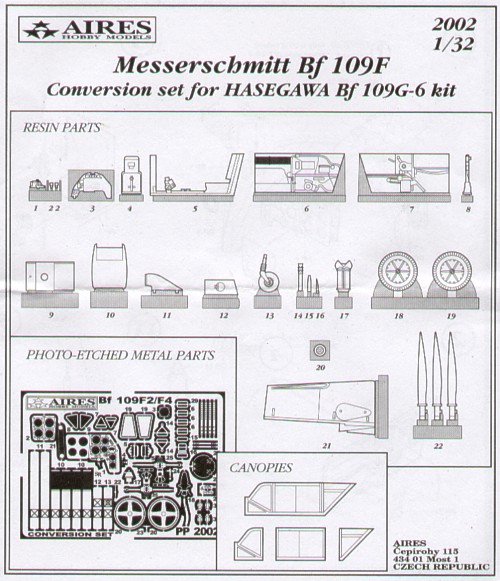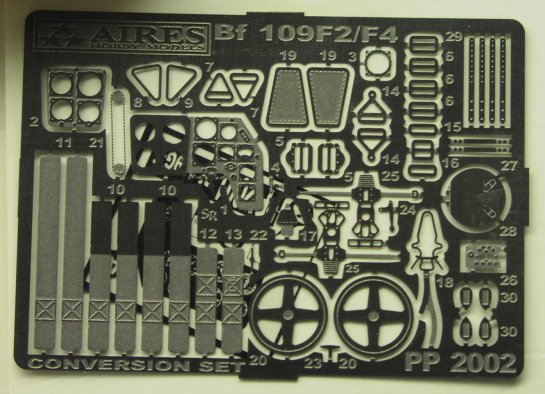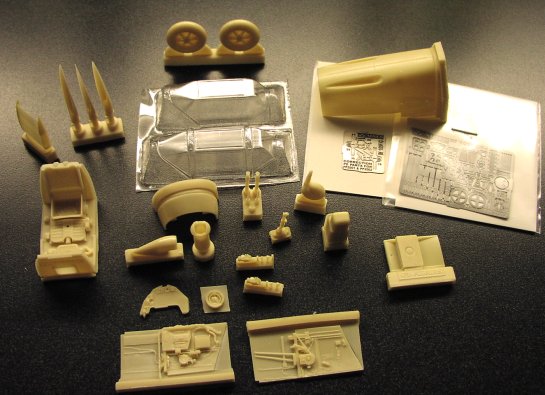 The masters for the resin elements are very well detailed and delicately reproduced. The center piece of the resin parts is undoubtedly the one-piece upper cowling, however there are smaller gems in the set as well. The Revi gunsight is beautiful as are the cockpit sidewalls.
The instrument panel is provided as a multi media affair featuring a resin panel with a PE sub-panel, PE instrument bezels and a film printed instrument dial sheet. While this may require a bit more attention to assemble, the parts are clean and very nicely presented. The results should be quite remarkable.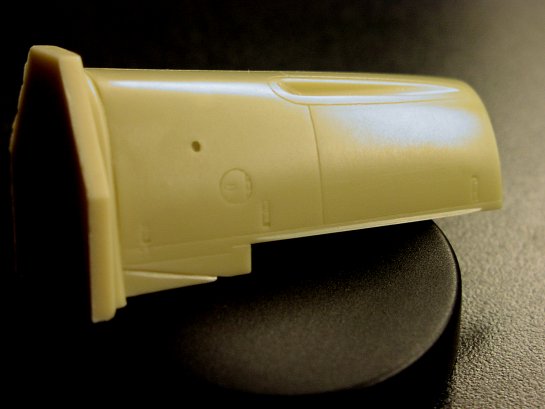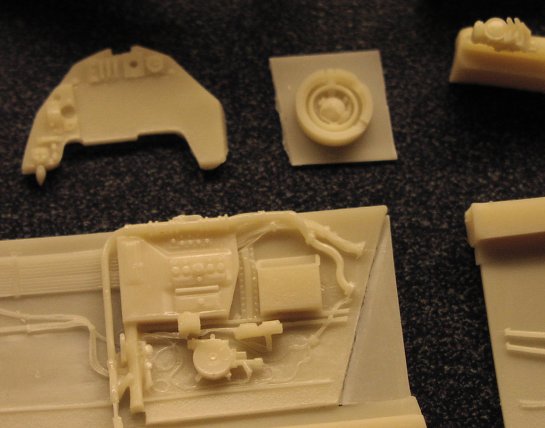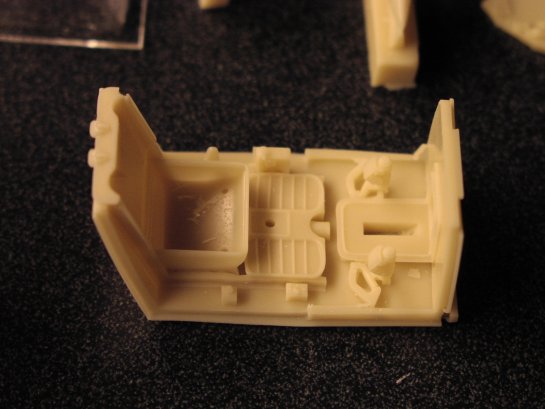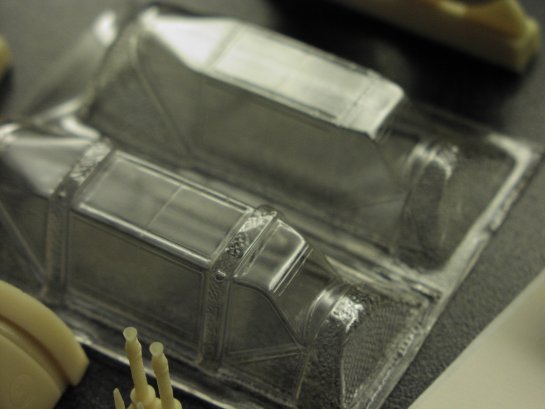 Two examples of the windscreen and canopy are provided by Falcon. This is a thoughtful addition as cutting into vacuum formed one piece canopy sets to separate them is a hazard that no modeler relishes. Many details for the exterior are found in all the elements including an accurate tail wheel, tropical filter, chin mounted radiator scoop, propeller blades, cowling parts and guns, main wheels and more in resin. Interior elements rely on the photo-etch fret more heavily for trim wheels, instrument and panel details, a full harness set, and mounting bars for the tropical filter.
The instructions are comprehensive and easy to understand. The resin parts are well cast and require minimal clean up. Its this level of quality that give aftermarket multimedia conversion sets a good name.
With no injection molded Franz on the market, nor news of one coming anytime soon, Aires' Bf109F conversion set gives the Hasegawa 109 line a great boost in my opinion, allowing for a very accurate build with relatively easy prep and assembly.
Here's a look at what can be done with the set from some LSP members: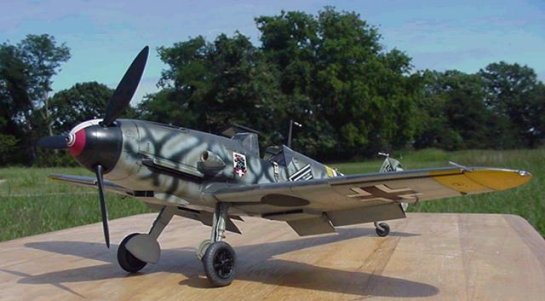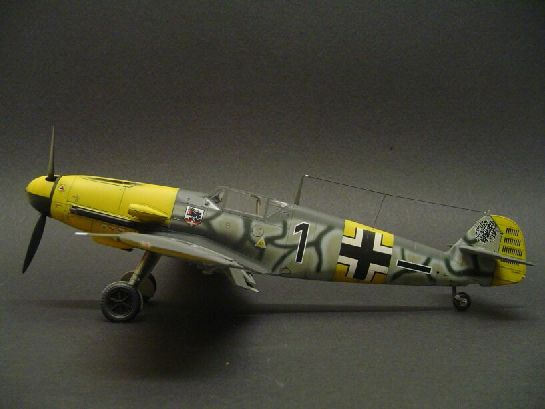 Review sample purchased from Hannants.
© Chris Sherland
This review was published on Saturday, July 02 2011; Last modified on Wednesday, May 18 2016