Silver Wings | 32-001: Heinkel He 51
Reviewed by Ray Peterson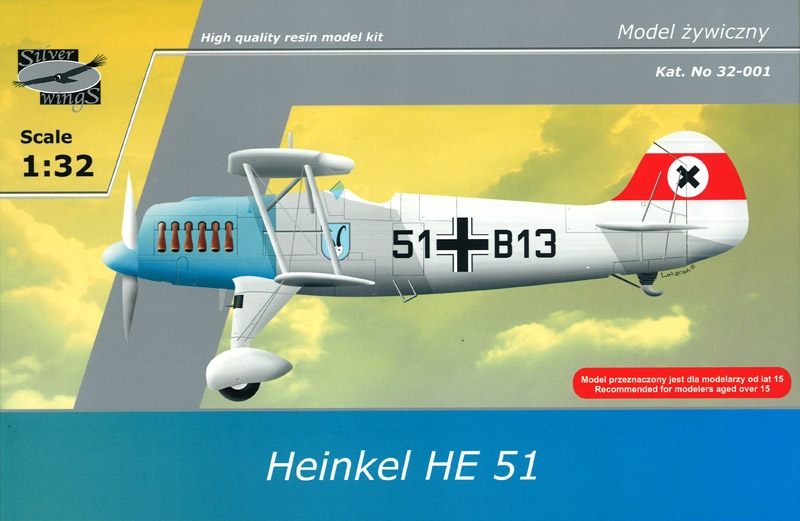 A new resin aircraft kit manufacturer has entered the scene from Poland: Silver Wings. For their debut kit in 1/32nd, they have chosen the He 51. This important German fighter that many of the future Luftwaffe aces trained and fought in has never been kitted before in 1/32nd scale. It served in the Luftwaffe in the '30s and also did battle as part of the Condor Legion in the Spanish Civil War.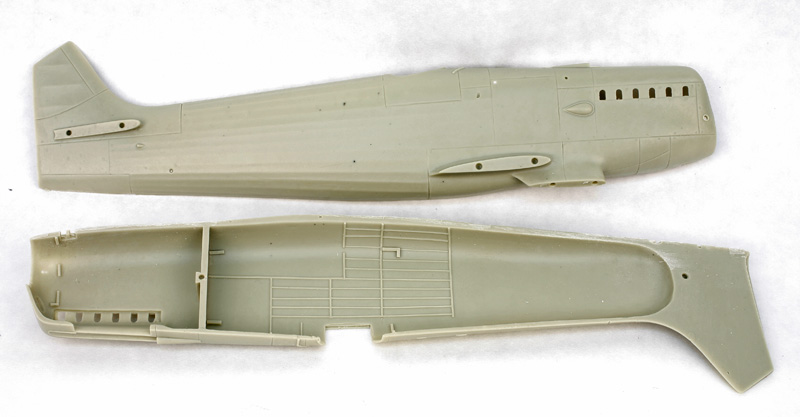 The kit arrived in a sturdy box, with its contents well protected in zip-loc bags further protected by bubble wrap bags. The quality of the castings is excellent, with very little in the way of air bubbles, warping or flash observed. The fuselage is in itself a beautiful casting, with interior ribbing detail and with two locating pins to help with alignment.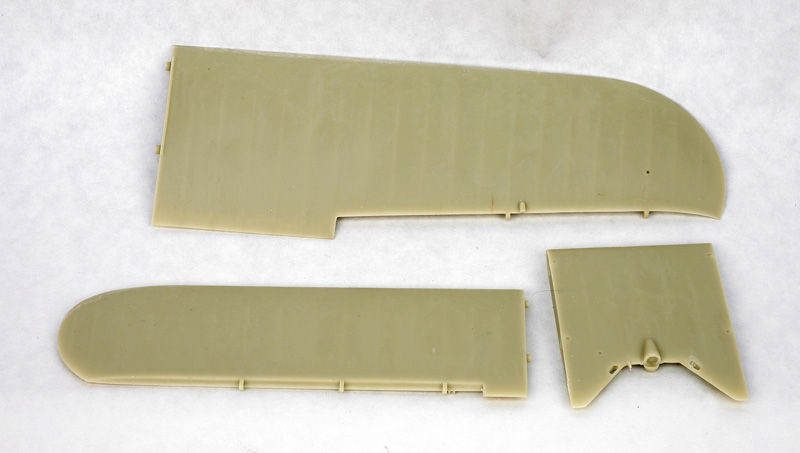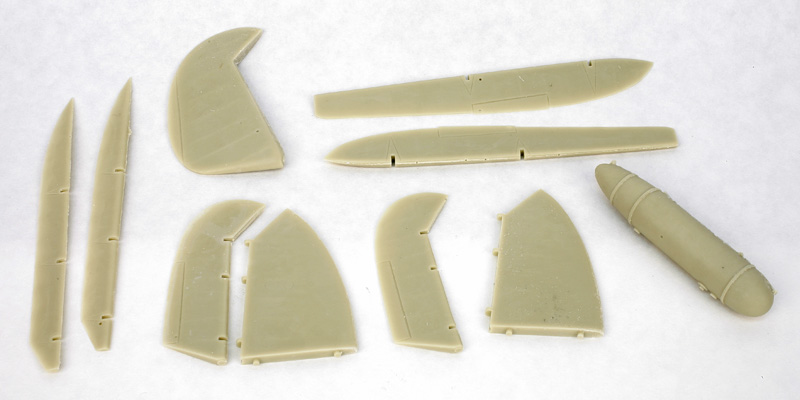 The wings have all the control surfaces separate and trailing edges are sharp. Test fitting the upper wing shows what appears to be too much dihedral, but this can be fixed by careful sanding of the mating edges of the center wing piece. The tail feathers look nice and are all separate again. There are a few air bubbles in the ailerons, but they should be easily taken care of with a little CA and some sanding. A drop tank is also included.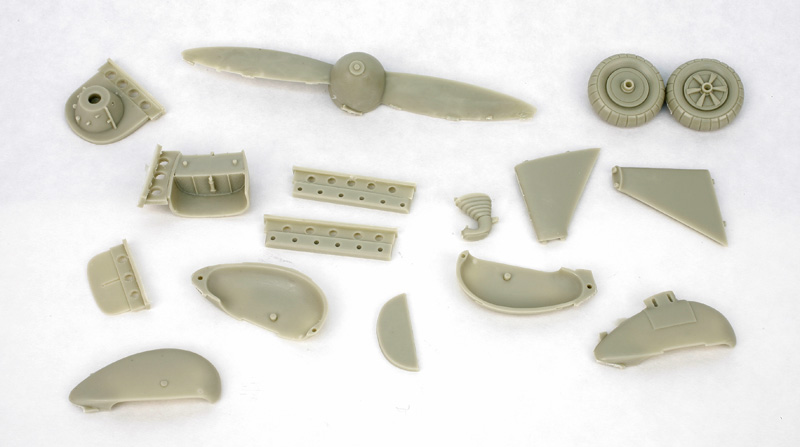 A bag of detail parts includes the wheel spats, radiator, prop, spacers for the exhausts. The landing gear supports may want to be strengthened with some brass wire, but other wise everything looks good. The wheels especially have nice detail.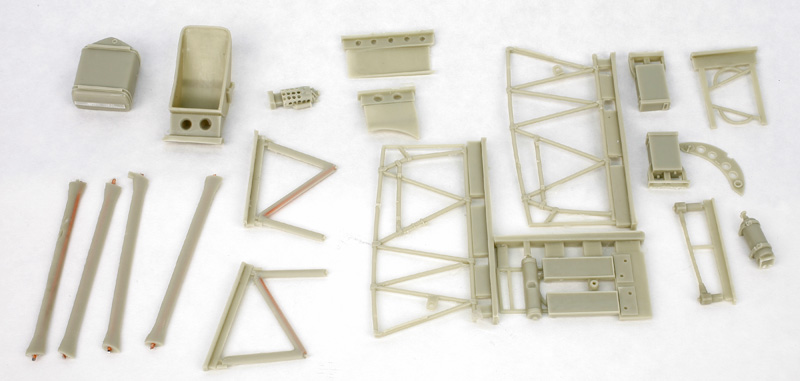 Another bag includes the individual exhausts and control rods. The exhausts are all hollowed out and should look great installed.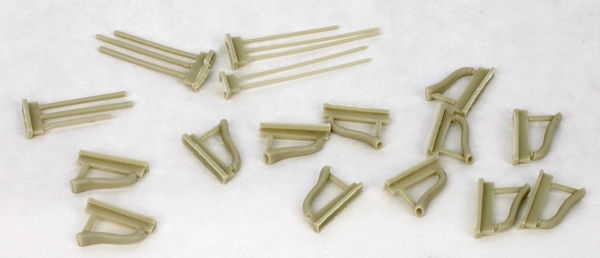 A third bag includes find detail parts for the interior and control arms for the control surfaces. Some parts are tiny!!! It appears spares are provided for the smaller parts.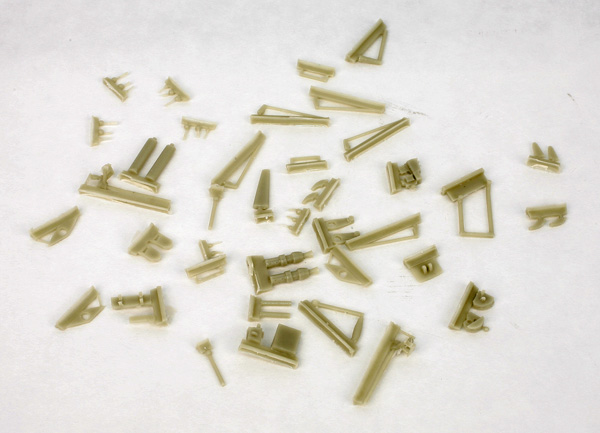 Here is a detail shot of the instrument panel, control stick, and rudder bar. Very nicely detailed!!! Instruments are provided as printed clear film. Instructions are provided as exploded line drawings. A few color call outs are given in RLM colors. The major color is called out as RLM 63 Green-Gray inside and out. I am not proficient in early Luftwaffe colors to know whether this is accurate or not.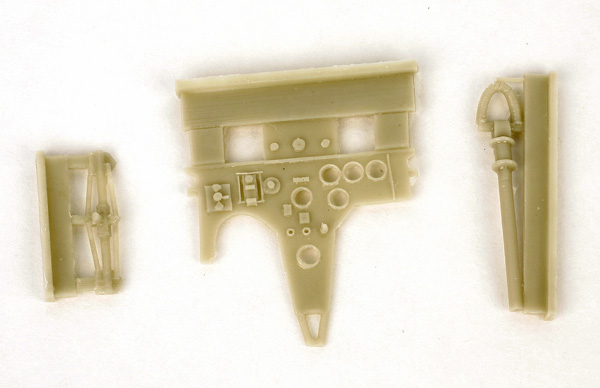 The small windscreen is a cast clear resin part.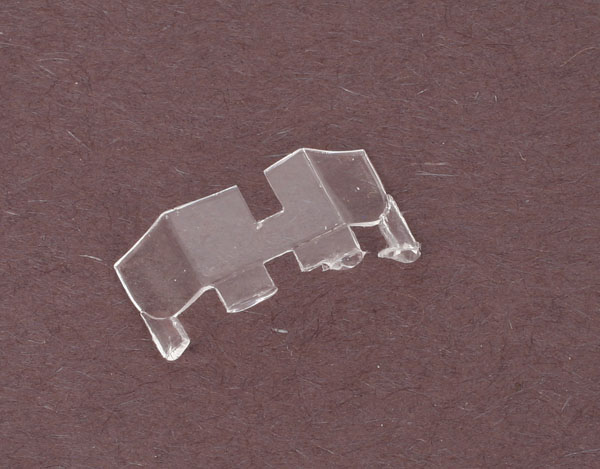 Here is a shot of the prop and one of the ailerons, showing a few air bubbles and casting lugs on the prop. This is probably about as bad as the cleanup gets on this kit, very good for an all resin model.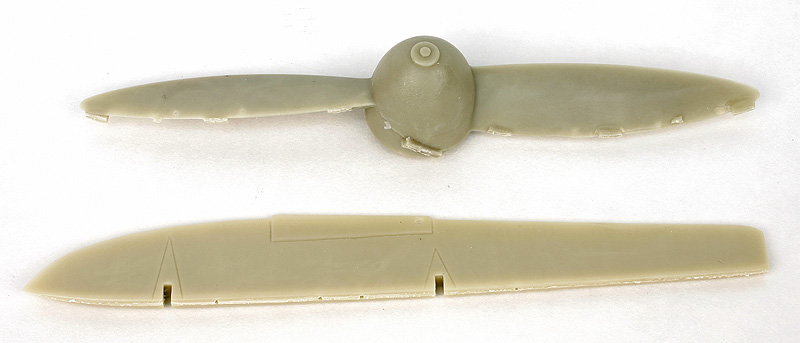 Markings are included for an early Luftwaffe bird, and a Legion Condor aircraft. The decals appear to be very clear, printed on thin decal film.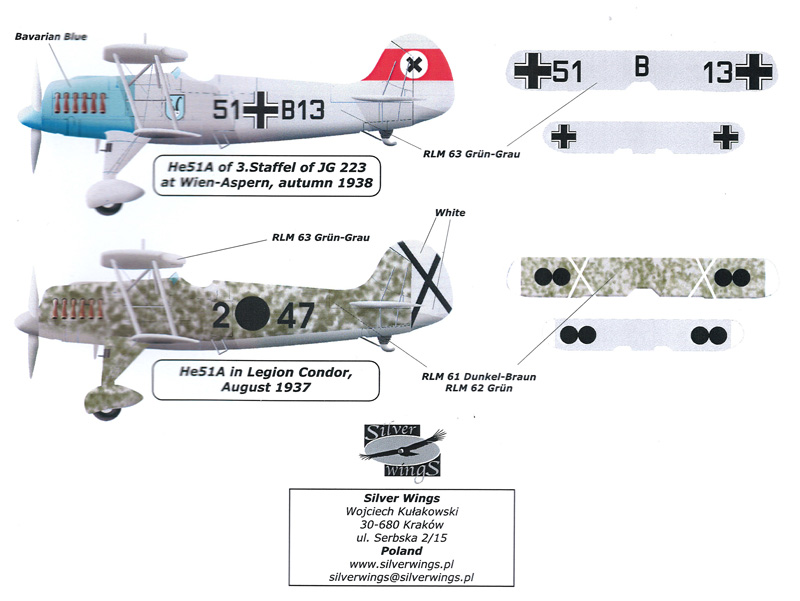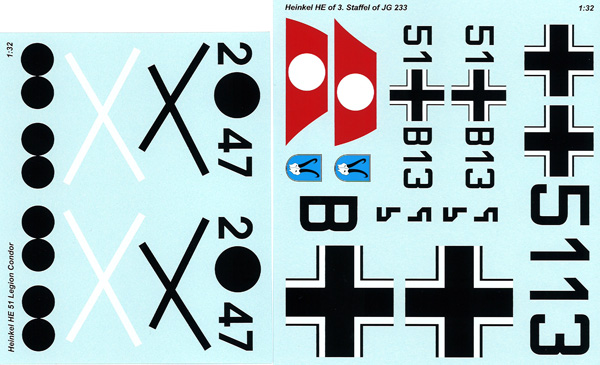 Overall a very nicely done kit of an important fighter in the evolution of the Luftwaffe!!
Highly recommended to those with some resin experience.
© Ray Peterson
This product is available from the following LSP sponsors

This review was published on Saturday, July 02 2011; Last modified on Wednesday, May 18 2016