Trumpeter | 02237: 1/32 Messerschmitt Me 262B-1a/U1
Reviewed by Randy Bumgardner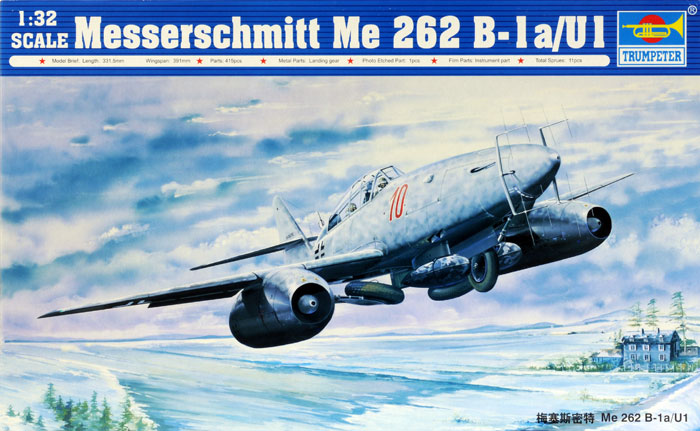 Introduction
They did it again! The fourth kit in their Me 262 series, this subject may be a bit more esoteric, but just as good as it's predecessors. I'm not sure why Trumpeter chose the night fighter as the subject to kit, but I'm not complaining. Of all the 262 variants produced, this one is one of my favorites, and one of the lesser known and documented types. For a detailed review of Trumpeter's previous Me 262 offerings, we have reviews of the first Me 262, and the Me 262 "Heavy Armament".
The kit is packaged in typical Trumpeter fashion - big sturdy box, individually bagged sprues, and a well protected box of "little bits." The kit is broken down into 415 parts on 11 sprues, a photo-etch fret, a film instrument panel, white metal landing gear and those ubiquitous vinyl tires. The injection molded parts are the traditional Trumpeter not too hard and not too soft plastic that always seems too soft when I'm sanding a seam but otherwise seems fine. (There are a lot of se*ms in there...)
Beauty is in the Eye of the Sprue Holder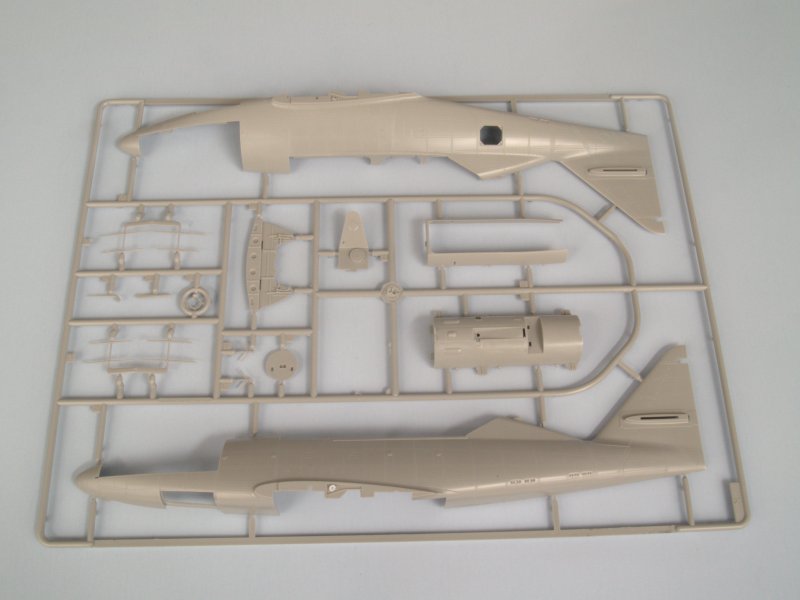 After struggling to open the box for about ten minutes, I finally got to peek inside. If you have ever purchased a Trumpeter kit, you know what I'm rambling on about. I don't know why they bother with the shrink wrapping, that box will never "accidentally" open in transit. This kit, like the 262s that came before, is loaded with detail. The cockpit is fabulous, and the new addition of the radar operators cockpit is no different. Trumpeter extended the original cockpit tub for the GIBs (Guy In Back) seat and instrument panel and the detail came along with it. The photo-etch seat harnesses and buckles offer that finishing touch.
The gun bays and wheel bays have a goodly amount of detail as well. Although, scratch builders not to be left out, there is always room for more... The antennae array is well molded and very delicate. A good bit of careful will go a long way towards not breaking this fragile part. The clear parts are nice and thin - something Trumpeter seems to get right in every kit.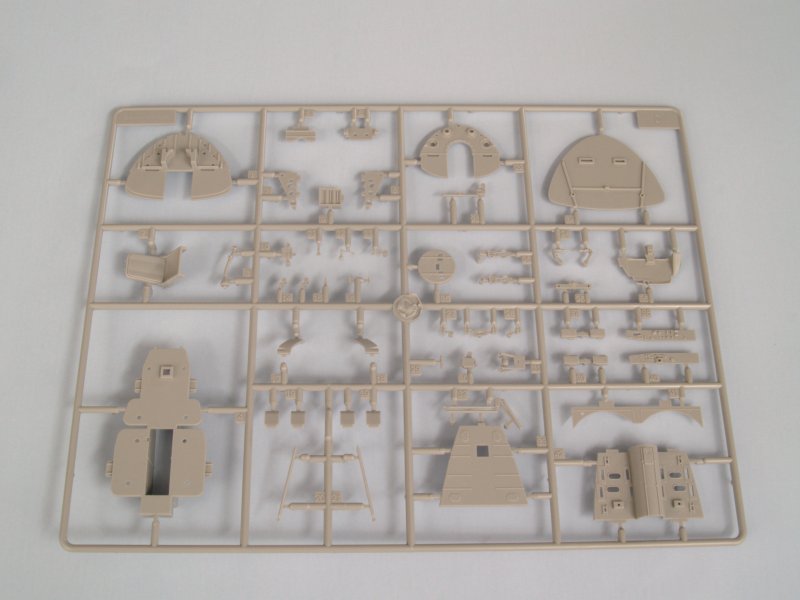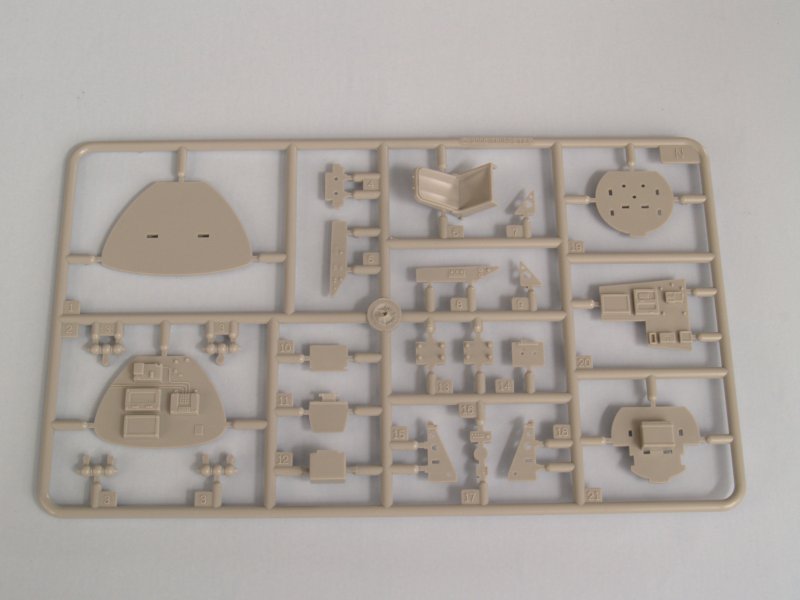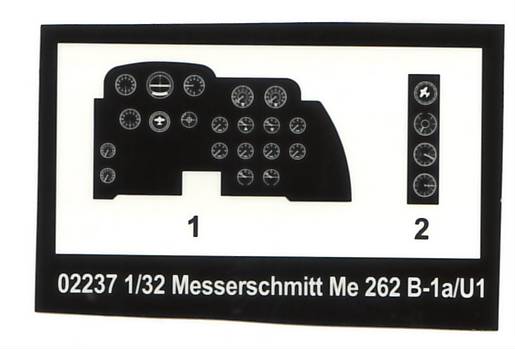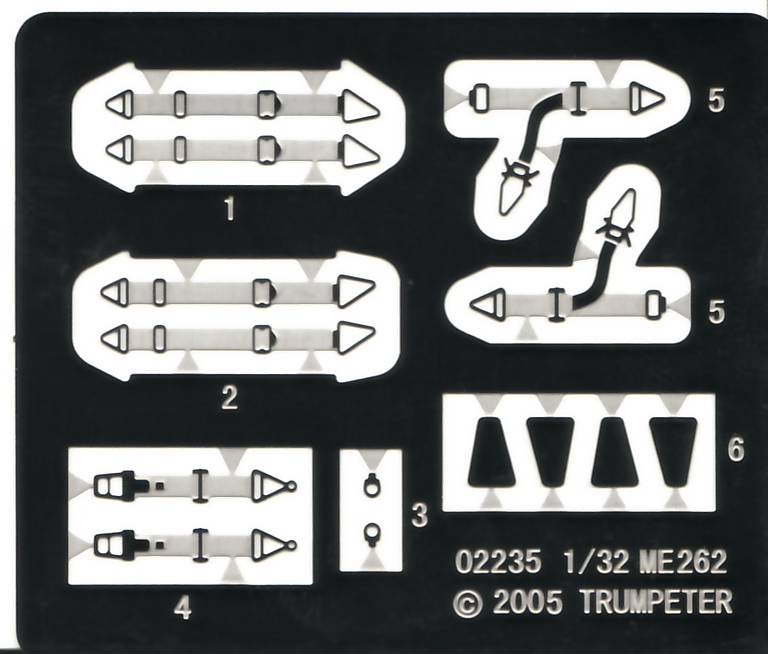 Go, Baby, Go!
One of the high points, or rather, two of the high points in the kit are those Jumo engines. Each of these things is composed of 42 pieces, if I counted correctly. The detail is superb and the assembly sequence is very straight forward. The perfect finishing touch would be the addition of all the plumbing.
The only catch is that both engines are hidden in the nacelles. Trumpeter does provide a clear nacelle sprue for those who wish to display it that way. I'm certainly not counting out those resourceful types who will open up one or both of the nacelles.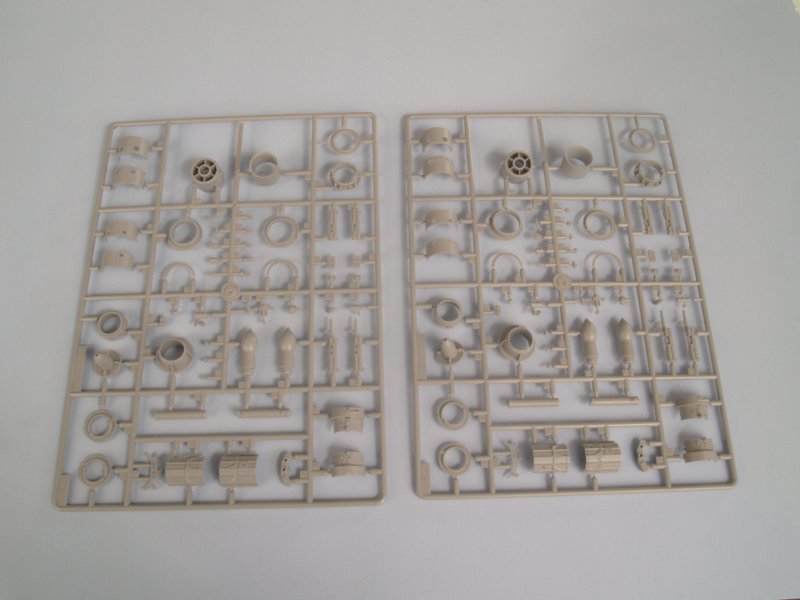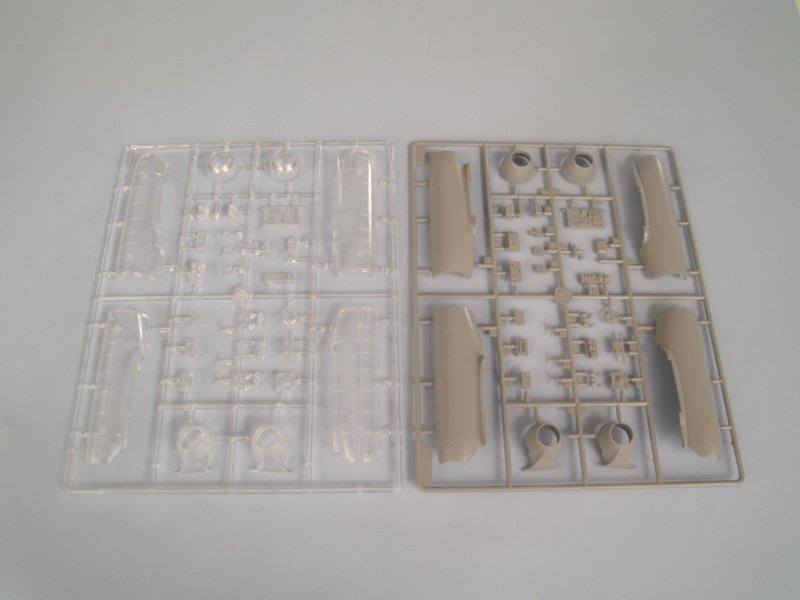 Whoa, Would You Look at That...
Of course the most obvious change is the fuselage. It captures the look of this variant rather well. And, as an added bonus, it matches up well with the drawings. I used the drawings from the AJ Press series, and scaled them up to 1/32 scale. The detail on the fuselage, in fact all over the surface of the kit, is well done. The panel lines are nicely recessed and not trenches. There are no dimples the size of moon craters on this thing. The riveting may be a bit too much for some, but I think it will turn out fine under a coat of primer and final paint.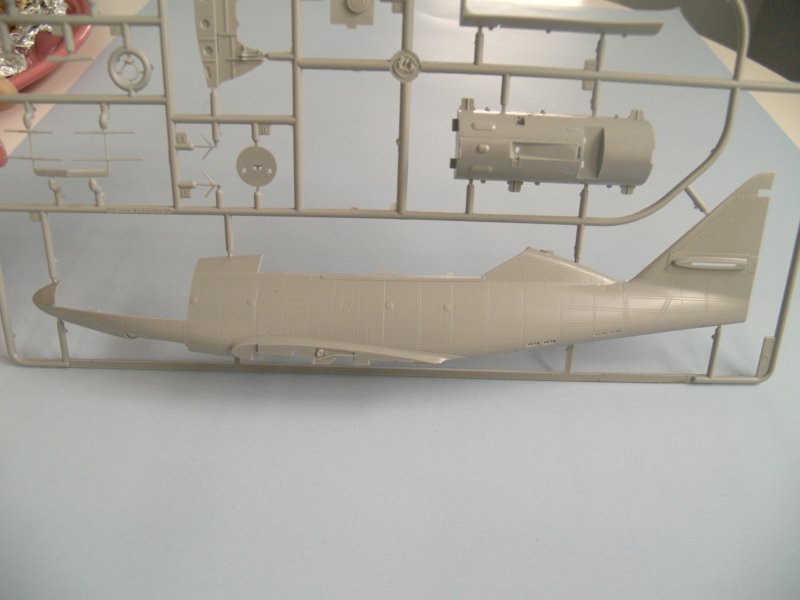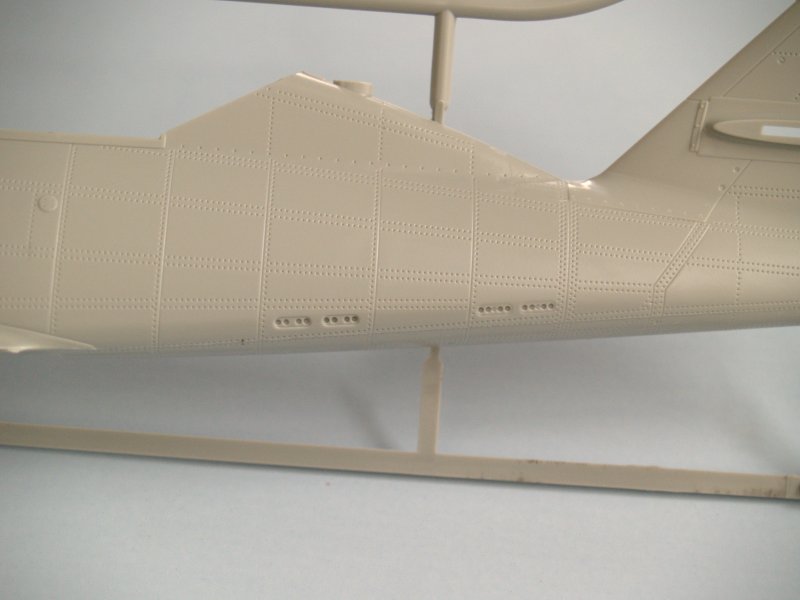 Mark Me Up
Trumpeter provides marking for two planes from 10./NJG 11 (Sonderkommando Welter), the only unit to fly the Me 262B-1a/U1 in combat. The first option is "Red 10" flown by Oblt. Kurt Welter, the Staffel commander, and the second option is for "Red 11", flown by Lt. Herbert Altner. The only discrepencies I found with these options is whether Altner actually flew "Red 11". I have a reference which states he flew Red 12, but nothing confirming him flying Red 11. What I wouldn't give for that four volume set on the Me 262 from Crowood Press right about now... However, it was very late in the war and it was a very chaotic time, so I'm postulating that any pilot would be flying any aircraft that had fuel and armament - strict adherence to assigned aircraft probably wasn't followed. The color callouts are typical late-war Luftwaffe colors: RLM81 and RLM83 over RLM76 with flat black (RLM 22) undersurfaces for Red 10, and RLM 75 over RLM76 with flat black (RLM 22) undersurfaces for Red 11.
There is one area that just confuses me... Where did that extra '1' come from? The Werknummer for each aircraft contains an extra digit. There should be only six digits in the Werknummer - dropping the leading '1' will fix things up nicely. So, cut carefully when fixing this minor faux pas.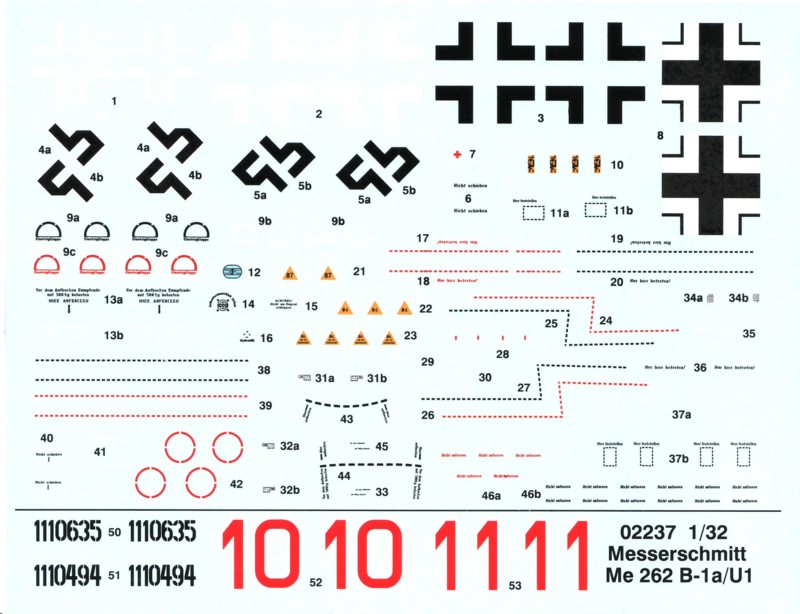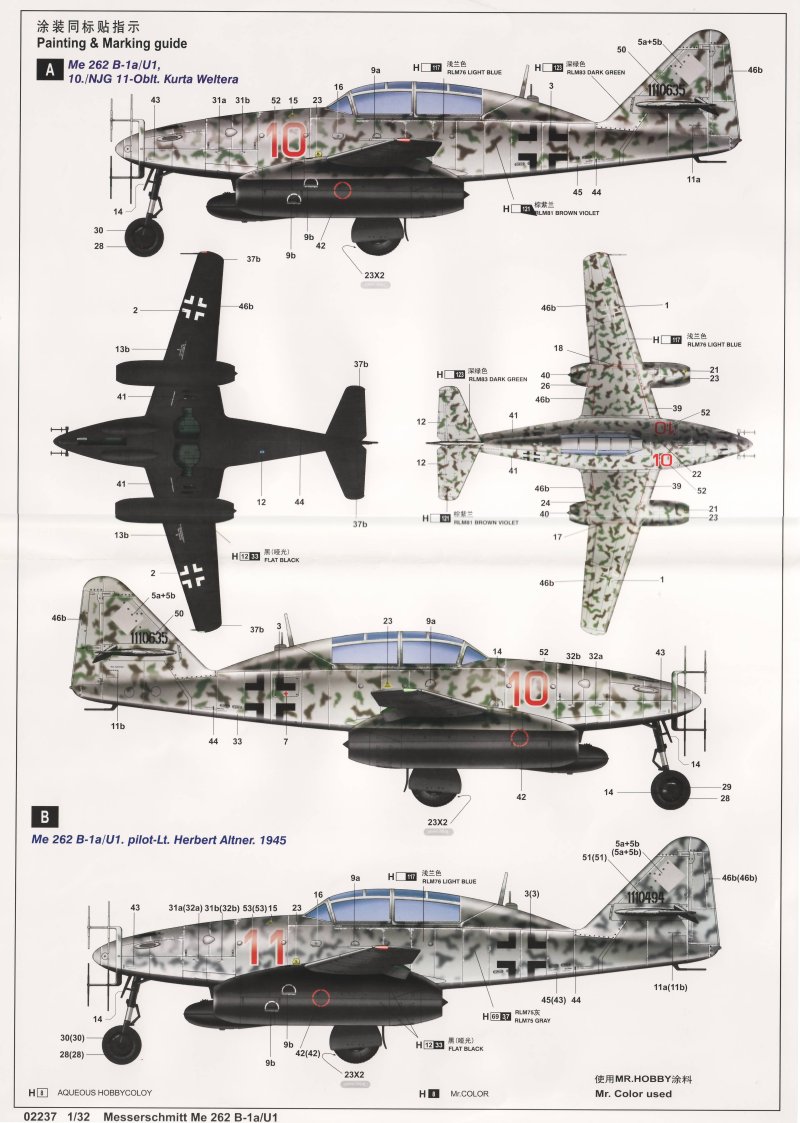 Conclusions
Trumpeter has again produced another Me 262 winner. Aside from the Werknummern bug, this kit was definitely designed and implemented by Trumpeter's varsity team. It will be a striking addition to any collection or contest table.
Highly recommended.
Review sample courtesy of Stevens International. Thank You!
© Randy Bumgardner 2008
This product is available from the following LSP sponsors

This review was published on Saturday, July 02 2011; Last modified on Wednesday, May 18 2016