MDC | CV32026 Focke Wulf 190D-9 Cockpit Set
Reviewed by Mark Proulx
Model Design Construction (MDC) has just released a new cockpit detail set for the 1/32nd scale Hasegawa FW 190 D-9. The cockpit set consists of 19 resin pieces, an extensive photo etch fret, decals and instructions.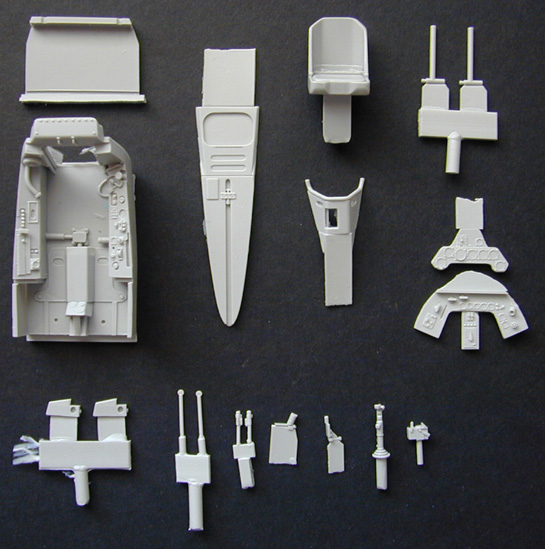 The instructions are printed in great detail over double-sided paper. A parts breakdown is included, labeling each resin piece by part number, which should aid in construction. To correct the instructions, an erratum sheet (not shown) is included. This correctly identifies the proper parts required for creating the instrument panel. Each step of the process uses clear photos and is illustrated with part numbers. Some modification will need to be performed to the fuselage sides as shown in the diagrams. Proper cut locations are shown, however no measurements are given. A painting guide completes the instructions.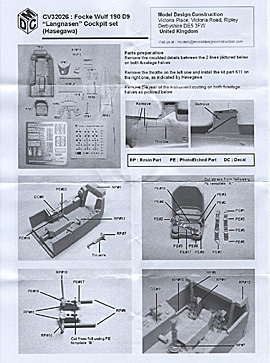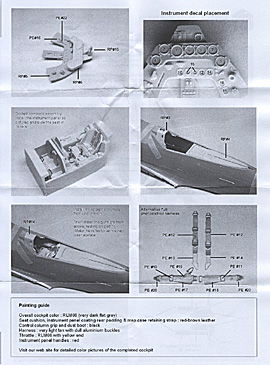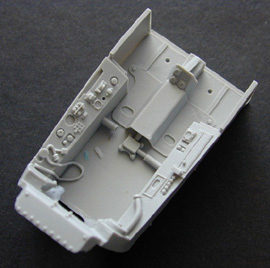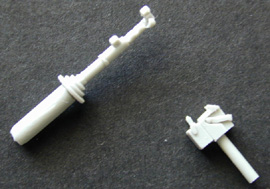 MDC has gained a name for creating quality resin castings. This set can only further enhance their reputation. There are 19 resin pieces in all, cast in their usual grey finish. The largest piece is the cockpit tub. It is cast with no visible air bubbles or flaws. The interior matches perfectly to photos found in German Aircraft Interiors 1935-1945 Vol. 1 by Kenneth Merrick. There is minor flash, but it is easily removed. The tub requires the addition of the throttle, seat, joystick, gunsight and rudder pedals to be completed. Clear glass for the reflector sight is not included. Effective dry brushing should make all the details more visible in the completed cockpit set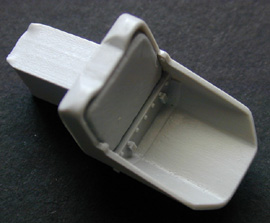 The seat is nicely cast and simply drops into the rails molded on the tub. The modeler is given the option of using complete photo etch harnesses or photo etch buckles. To use the buckles, harnesses would need to be made from paper or foil using the templates supplied in the fret.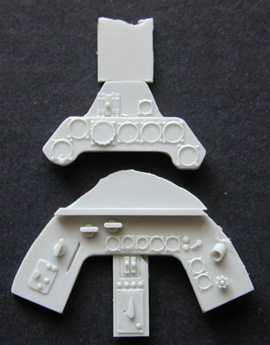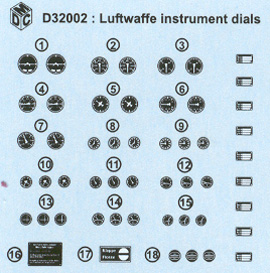 The instrument panel is cast as a two-piece component. MDC supplies a number of decals to duplicate the instrument faces. The instructions include diagrams showing correct location. A new resin glare shield is the final item to be added. This will require the removal of the kit glare shield using an existing panel line as a guide.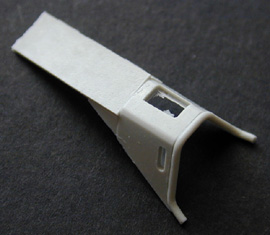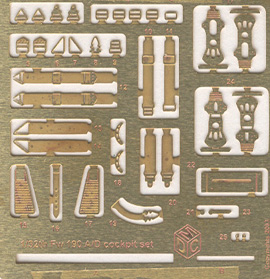 The photo etch fret contains a number of additional pieces. Two different types of rudder pedals are included. Dora's were found with either type of rudder pedals or a combination of both, as evident in references. Modelers should note that some different photo etch pieces have identical part numbers, while others are not identified in the instructions. Careful attention should be given to the construction diagrams.
I strongly recommend this new set from MDC to anyone wishing to add enhanced details to the cockpit of their new Hasegawa FW 190 D-9. MDC continues to offer a superior product with this new cockpit set and I am sure that we will see more for this kit in the future.
© Mark Proulx 2003
This product is available from the following LSP sponsors

This review was published on Saturday, July 02 2011; Last modified on Wednesday, May 18 2016