MDC | 1/32 and 1/24 Photo Etched Harness Sets
Reviewed by unknown
Photo etch harness sets have long been a keen addition to the aftermarket scene for all scales. Recently MDC has made a move into this market with a fresh approach as well as content that reflects a resurgence in the larger scales. 1/24 harness sets are finally here!
Offered in 1/48, 1/32 and now in 1/24 MDC's harness sets cover all major WWII combatants including French Armee d'le air with the exception of IJN and IJA sets. While a new photo etch set may not seem like big news these days there are a few things about MDC's approach that demand attention.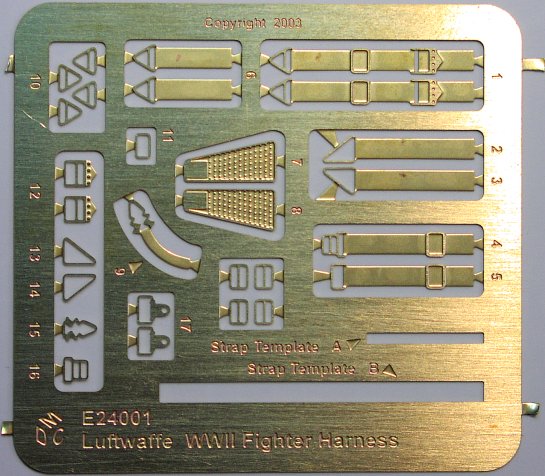 The first thing I noticed in the review samples I received was that the craftsmanship was superb. All detail is included and finely etched with delicate attention. A light texture represents the cloth portion of the harness while the buckles are left "raw" and more shiny. I have seen many other photo etched harness sets overdo this texture, not MDC. These belts look more "scale" than most of the other offerings.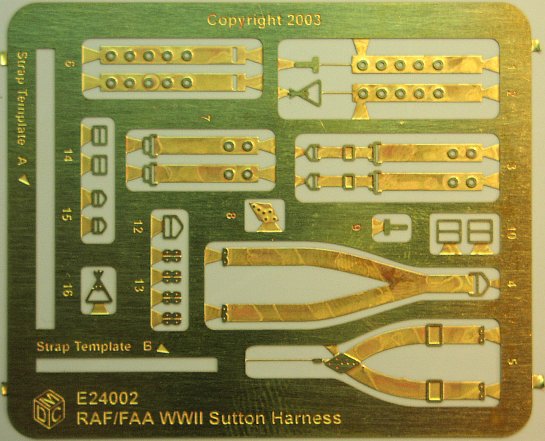 As I stated earlier, there's more to these sets that one might think. Most harness sets offer either a fully buckled belt set with attachments, or a "build it yourself" set of separate belts and buckles. MDC takes it one step further and with much more forethought.
Each of the sets comes with a fully buckled belt set with attachments as well as a full set of separate buckles and a strap cutting template for cutting perfect scratch-made belts from foil or tape. The best of both worlds in one set!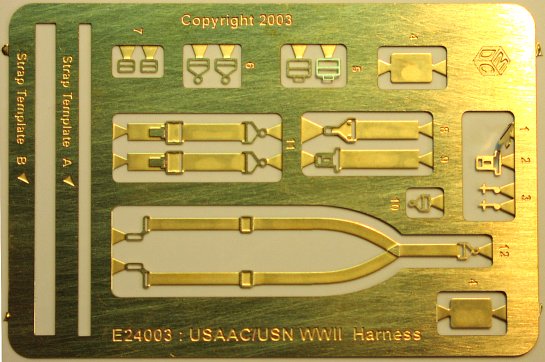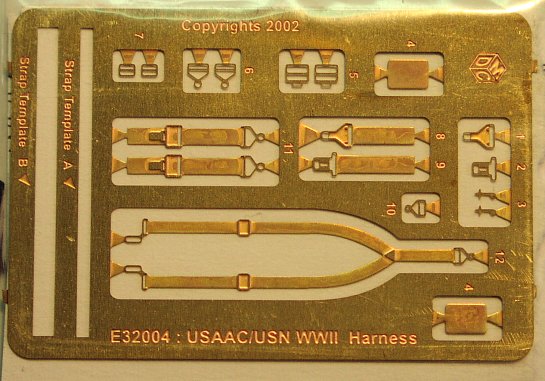 Included with all the sets is a dual instruction sheet for both types of harnesses. Whether you go for the fully belted set, cut your own belts with the template, or use a combination of the construction methods.
I found this set up to provide the most flexibility for attachment and preparation.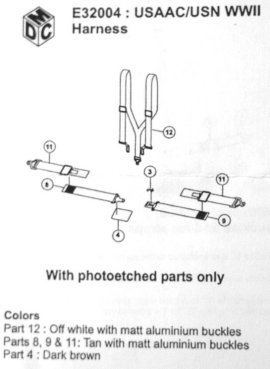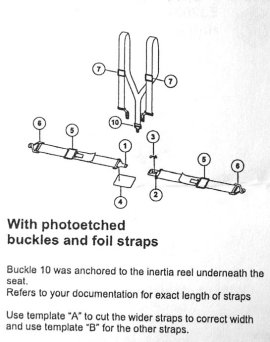 Sometimes it seems like a simple thing can't be improved on, then a company like MDC comes along and makes modeling better.
The 1/24 sets were not yet listed on the MDC website at the time of this review and as such pricing was not yet available. However the full line of 1/48 and 1/32 sets are listed there with additional pictures and full pricing, ordering and delivery information.
Thanks to MDC for the review samples.
This product is available from the following LSP sponsors

This review was published on Saturday, July 02 2011; Last modified on Wednesday, May 18 2016