MPM | 1/18 Me 262
Reviewed by Flip Hendrickx
Being a sucker for big airplane models, I always liked the MPM 1/18 Me 262. But at +- $650 it was out of my league. I actually gave up hopes of ever owning one of those big kits, until a couple of weeks ago, a friend of mine sent me an email, asking if I knew anyone who would be interested in an MPM 1/18 Me 262. He was selling a collection of un-built kits for a lady whose husband passed away recently. Among some other interesting kits there was this 1/18 Me 262. WOW…could it be true? I send him an email back, asking him details on the price… He told me it was on sale for less than half the retail price! Double wow! It took me about 1 second to decide! I had to have this kit! I send him an email with only one word "SOLD".
The kit comes in a big sturdy box (little bit bigger than Trumpeters A10 box) No fancy artwork here, just a large line drawing of the Me 262 on top of the box.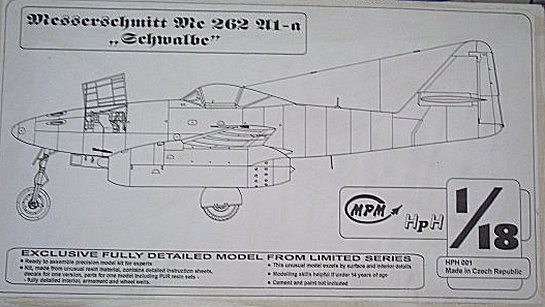 Inside you'll find the fiberglass (yes, you read that correct) fuselage, wings and engine nacelles. Also there are 6 plastic boxes, packed with resin parts, a resin cockpit tub, two vacformed canopies, a decal sheet and a construction manual.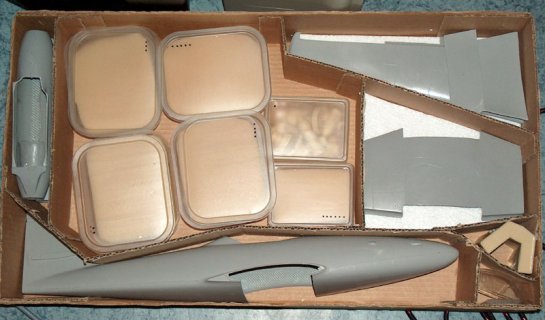 Fiberglass Parts
This thing is HUGE! (Hasegawa 1/32 Me 109G6 left fuselage half in front for comparison).
As said, the fuselage, wings and nacelles are made out of fiberglass. These parts have nicely engraved panel lines and rivets. The detail is very good. There is a seam right where the fuselage and nacelle parts are put together, so these have to be carefully removed. The wings are seamless and don't need much cleaning up.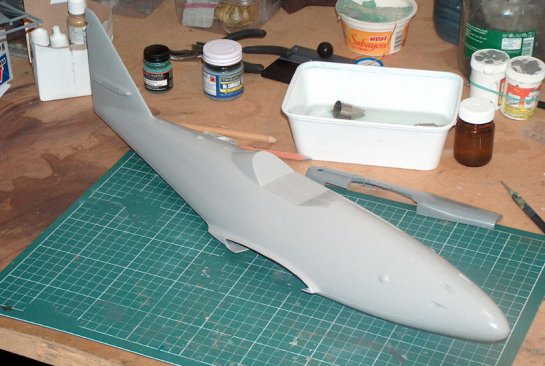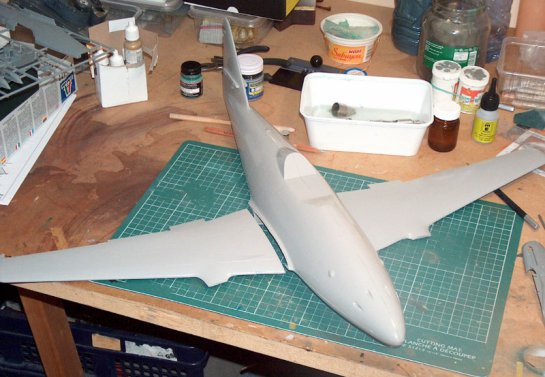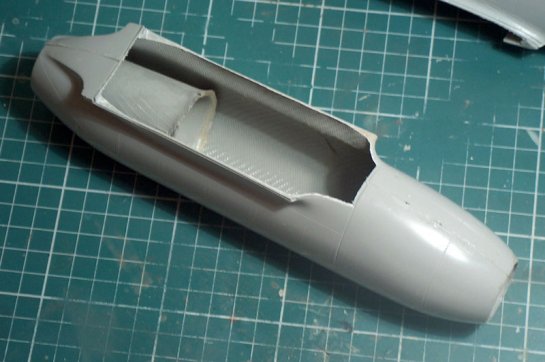 Resin Parts
There are 6 boxes full of resin parts and one separately packed cockpit tub/ wheel well part. I will let the pictures speak for themselves...
Box 1: Cockpit Parts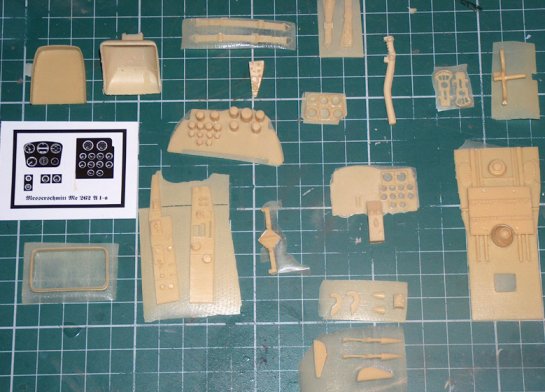 Box 2: Landing Gear Parts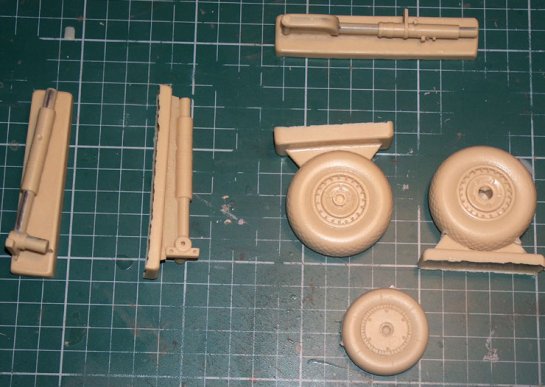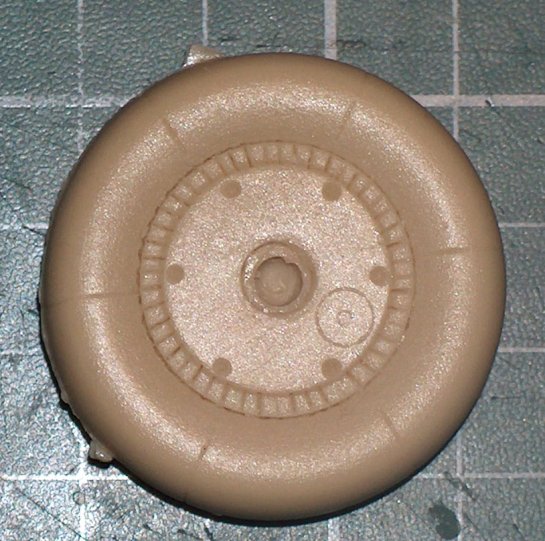 Box 3: Gear Doors, Panels, Gear Well Parts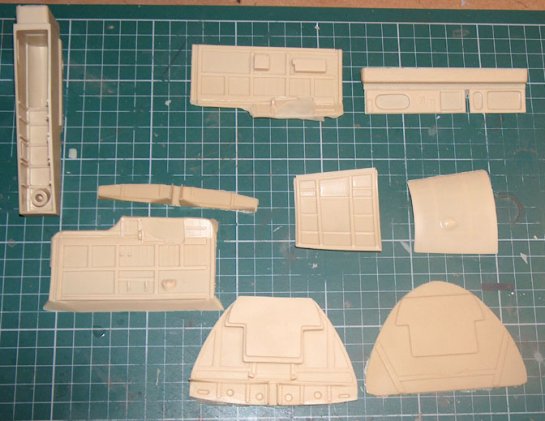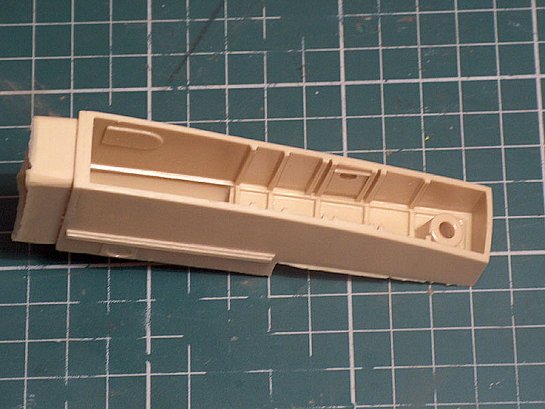 Box 4: Flaps, Ailerons, Rudders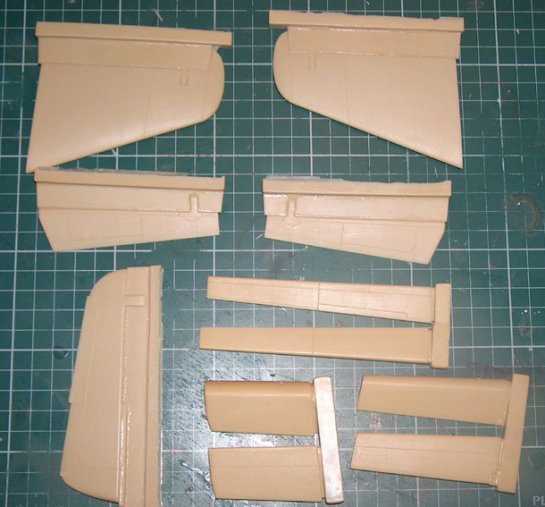 Box 5: Engine Parts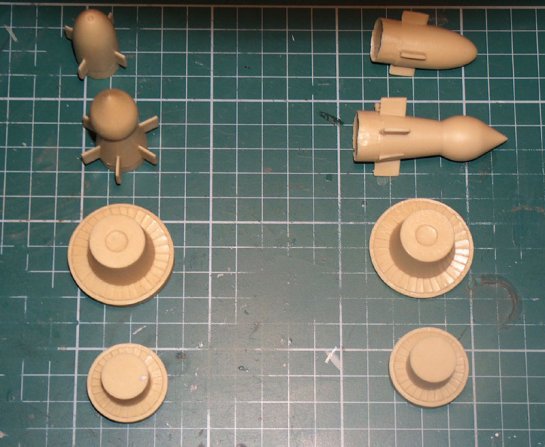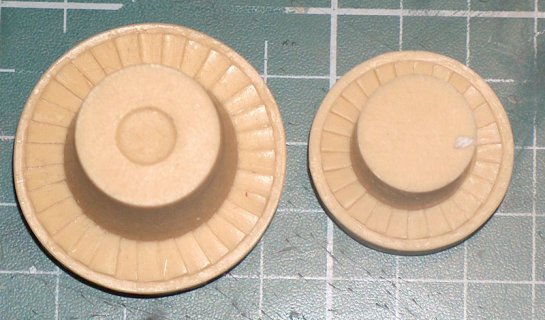 Box 6: Gunbay Parts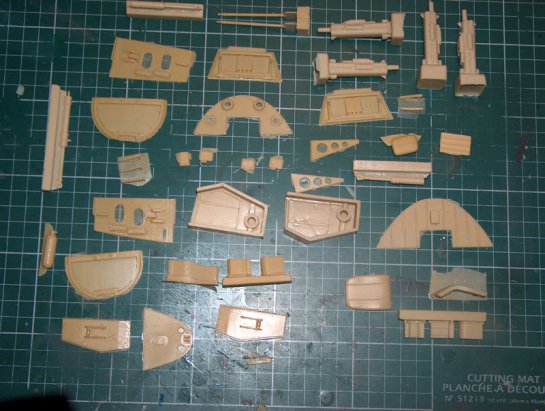 Vacform Canopy
There are 2 cristal clear vac formed canopies included. (nice in case you mess one up)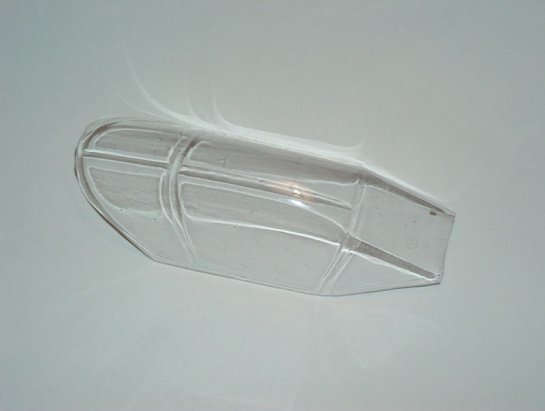 Decals
Decals are crisp and look very nice. I have no previous experience with MPM decals so there is not much to say about them right now.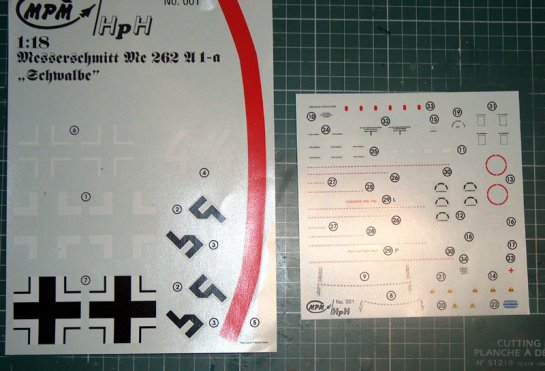 Construction Manual
The construction manual is very straight forward. Painting instructions are good and Humbrol numbers are used as reference.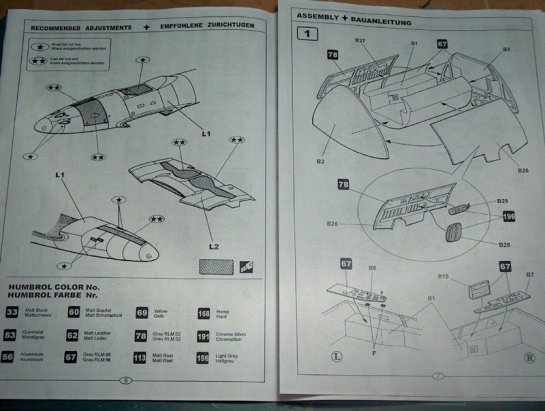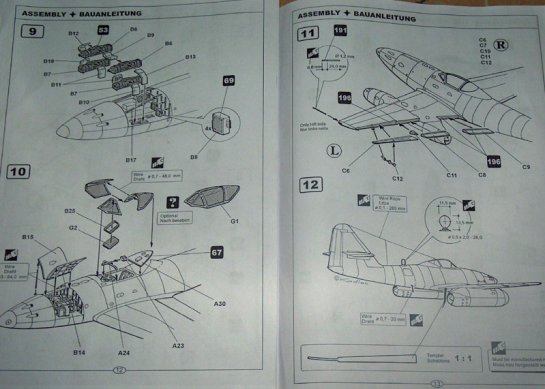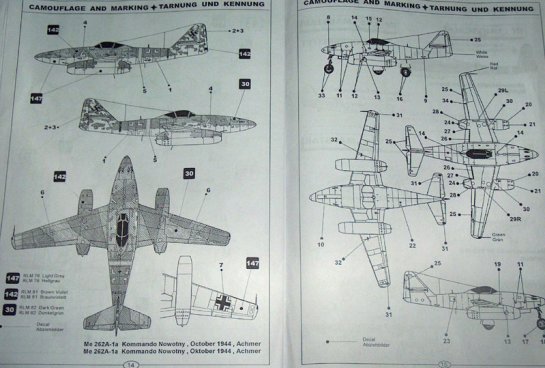 Conclusion
This is a very nice kit and will build up into a stunning representation of a "Schwalbe" The quality of the parts is high, but I don't know if I would have bought this kit at $650. That price just seems too steep. I got it for $300 and to me it's absolutely worth that kind of money.
Only thing I have not figured out yet is, where am I going to display this thing when ready!
I already started the kit and will post the construction pictures on the board from time to time.
However, if you can't wait for mine to get finished, you can take a look at this very nice MPM 262 built by a Turkish modeler by the name of Ozkan Turker.
Just follow this link: http://ozkanturker.brinkster.net/.
© Flip Hendrickx
This review was published on Saturday, July 02 2011; Last modified on Wednesday, May 18 2016