Cammett | Countersunk Riveting Multi-set
Reviewed by Jay Laverty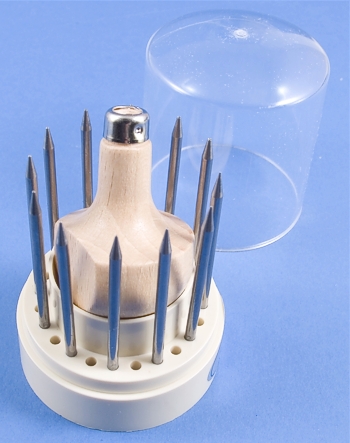 You will no doubt have heard of the countersunk riveting tools already available as a single item, however new from Cammett in the UK comes this multi-head countersunk riveting set (international orders are welcomed).
Comprising no less than 12 different sized heads, there would be very few countersunk rivets in any scale that you would have a hard time replicating with this amazing set. Giving you the opportunity to make genuinely round rivets as opposed to the square patterns that most currently available pounce wheels produce, accuracy is not a concern with these. While they may take much longer to produce than simply running a pounce wheels across the surface, the appeal of these will be the much more accurately represented detail which is very important to the more serious modeller.
At £14.95 the set of 12 heads and a wooden handle packaged in a very handy storage system, is excellent value for money.
I have included an image taken a while back using a countersunk rivet maker and if you look at the locating tab it has a run of "rivets" produced by "Rosie the Riveter" which as you can see produces vastly different shaped "rivets".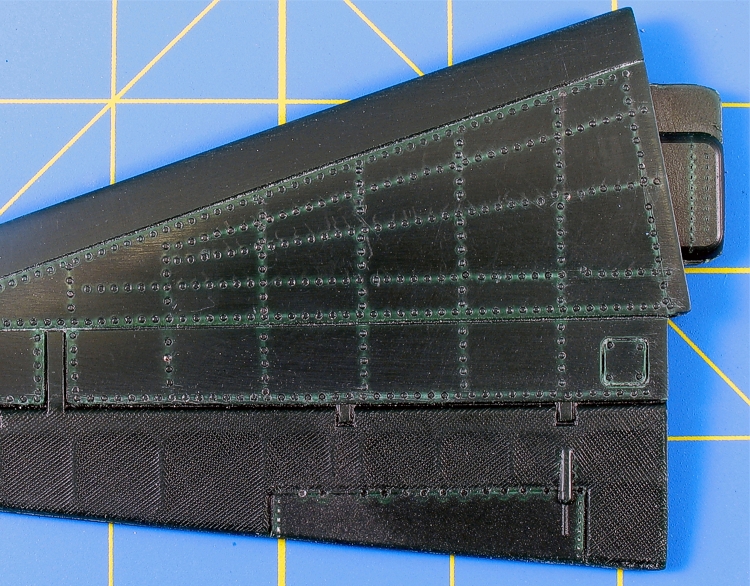 Available from:
Cammett
www.cammett.co.uk
Adlen House, Eardisland
Leominster Herefordshire, HR6 9BD
United Kingdom
Phone: 01544 388514
Email:
cammettco@btinternet.com
© Jay Laverty
This review was published on Saturday, July 02 2011; Last modified on Wednesday, May 18 2016