DOUSEK | Riveter
Reviewed by Chris Sherland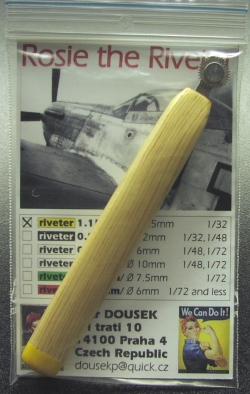 I won't begin to touch the subject of whether or not one should add rivets to your model, that choice is debated enough on the discussion boards. Here I will simply assume that you've found your way to this review because that question is already answered.
Scribing panel lines is one tedious job, and so is adding rivets, possibly even more so. Finding a solution that makes a job like that easier as well as getting better results while doing so is a rare treat, but here in this review we find just that. "A better mouse trap" as the saying goes.
Petr DOUSEK from the Czech Republic has manufactured a pounce wheel that is specifically designed for the job of "riveting" and made to a very high quality standard. There are a full series of riveters available, but this review focuses on the 1/32 wheel with 1.15mm tooth spacing with a diameter of 10.5mm (or a radius of 5.25mm).... It is important to point out that the size and tooth spacing of these wheels is not random. They are designed to approximate the actual rivet spacing seen in duraluminum covered aircraft of WWII and post war vintage. In that light the series of wheels available covers all major scales with wheel radii that allow for easy techniques to get in tight spots while riveting.
The quality of this product is quite impressive. It is machined to an exact standard and within a tolerance that gives it a precise feel and function while making the job easy physically.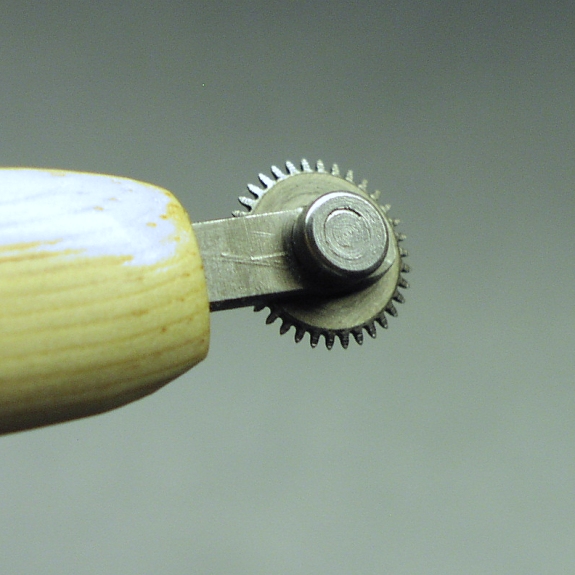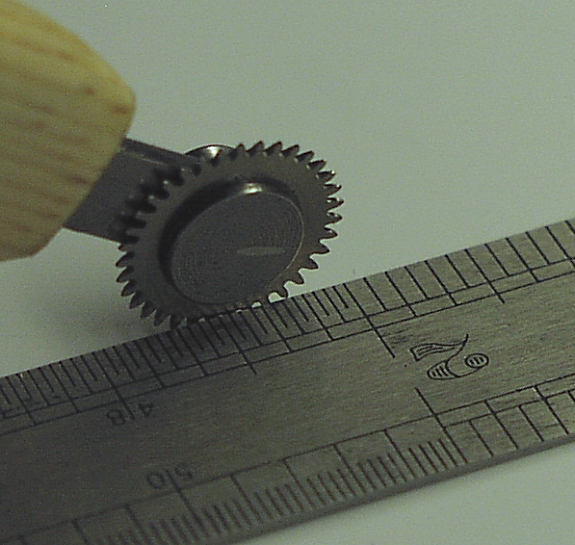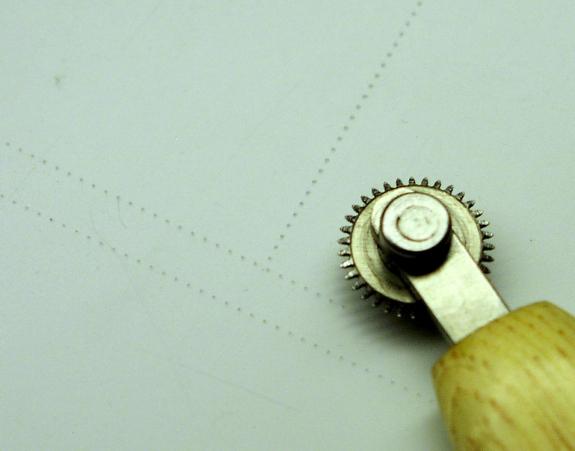 While the pounce wheel in general is not a huge leap in technology, having one designed for this specific use case makes all the difference here. One of the features that makes the DOUSEK riveter superb is that the "back side" of the rivet wheel is flat from the center to the tooth edges. This facilitates rolling along a straight edge with minimal slippage.
As well the axle is assembled to a high degree of tolerance which makes it both wiggle-free and easy-rolling.
Petr DOUSEK also supplies some very good instructions and tips on riveting techniques and pounce wheel maintenance on his website. You will need Adobe Acrobat Reader (free download) to read these files.
http://riveter.wz.cz/Riveter.pdf is an info and sales sheet on the product range, pricing, and contact/ordering info.
http://riveter.wz.cz/SBS.pdf is a how to step-by-step riveting primer. This file is well done and very informative.
There is enough information on those links to get even the most rivet-fearing man excited about diving in, and with a tool this solid the confidence goes up even higher.
Nothing can do more for understanding the results that are possible better than pictures...I'll stop talking now...just look at these results: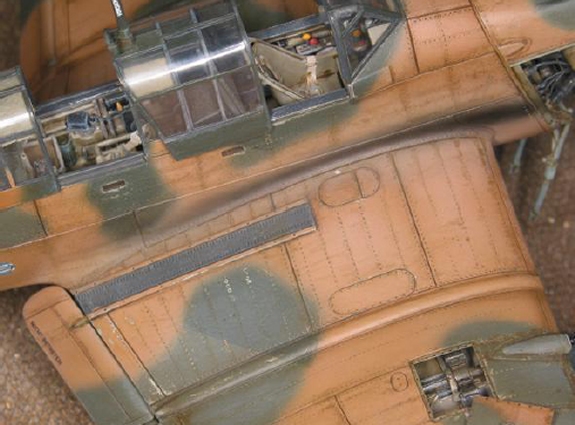 Model by: Petr DOUSEK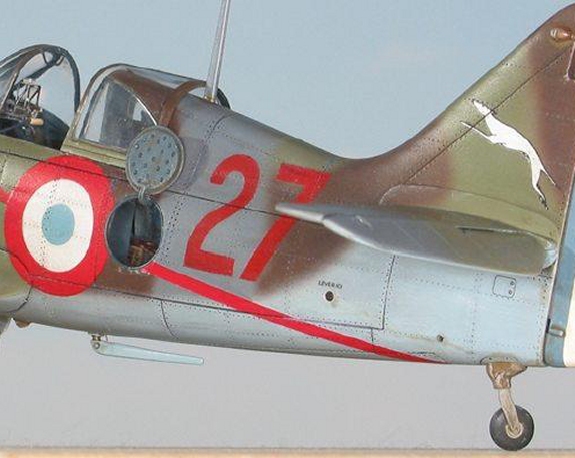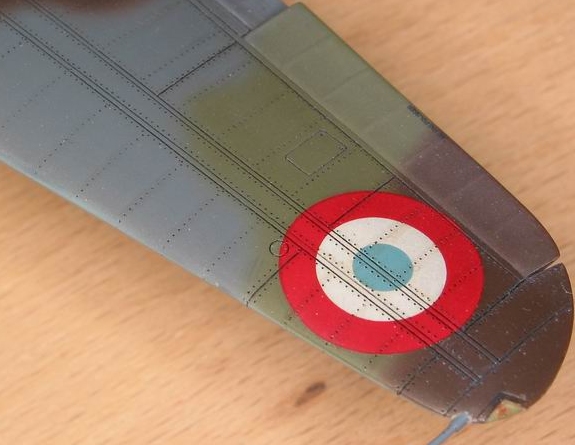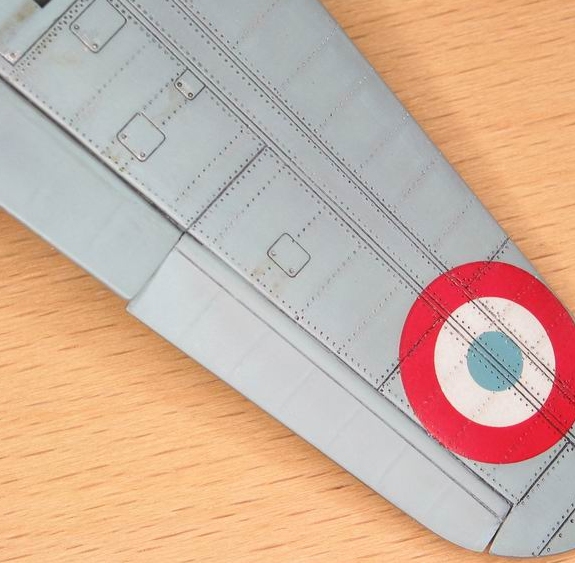 Model by: Petr DOUSEK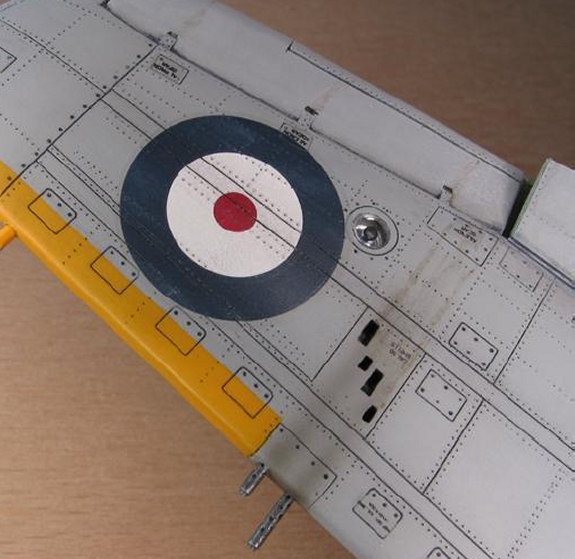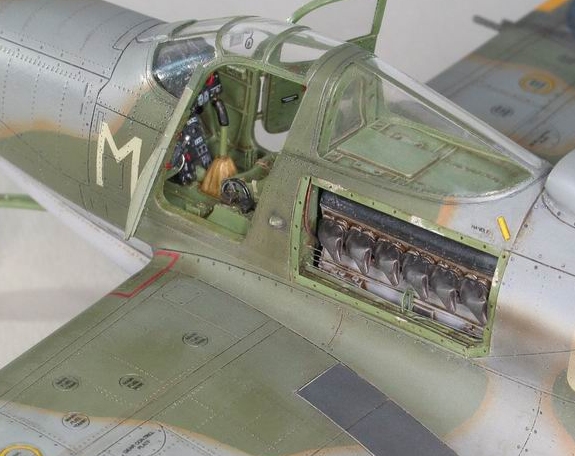 Model by: Petr DOUSEK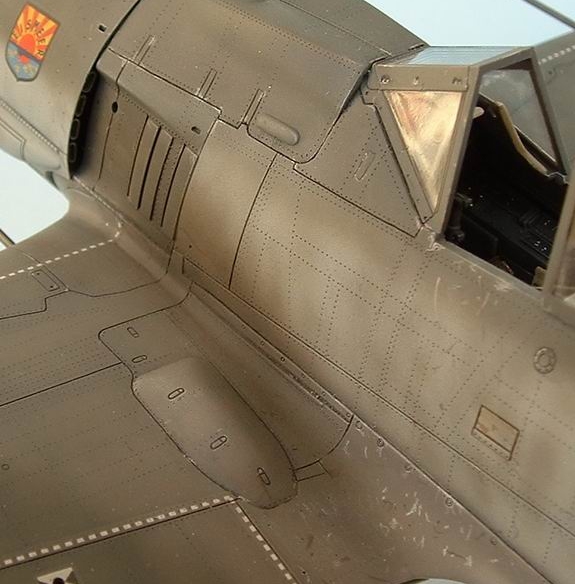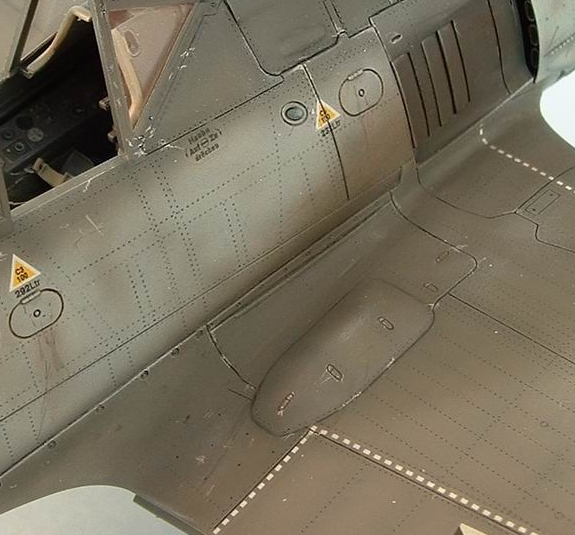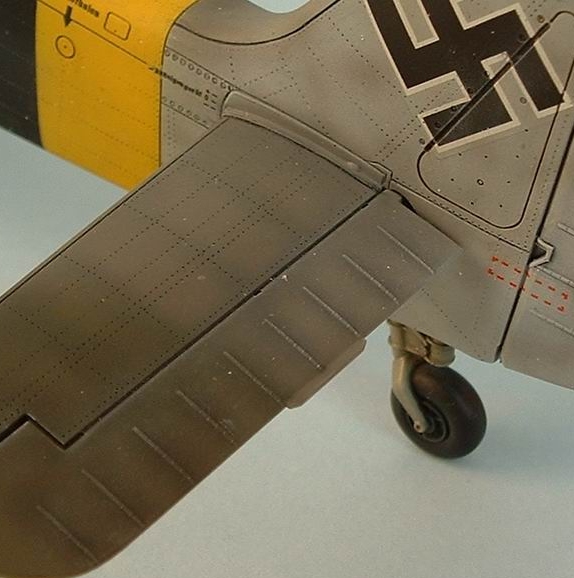 Model by: Jakub VILINGR
Contact info for Petr DOUSEK is through email, direct mail, and this pdf file.
© Chris Sherland
This review was published on Saturday, July 02 2011; Last modified on Wednesday, May 18 2016