Expert Model Craft | Realistic WWII Aircraft Finishing Techniques
Reviewed by Kevin Futter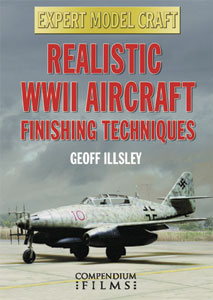 Realistic WWII Aircraft Finishing Techniques is one of an interesting array of DVD titles in the Expert Model Craft series by Compendium Films [http://www.compendiumfilms.com/]. Each title is hosted by a different modeller, and this one features Geoff Illsley, an award-winning British modeller and chief judge at Euro-Militaire, who seems amply qualified to fulfil the goals of this DVD.
The content is broken down into a number of broad topics, with the emphasis obviously on painting techniques, and Geoff proves to be an articulate and personable host. The topics covered in the main program, which runs 55 minutes, include:
Introduction
Spinner Spirals
Wheels
Luftwaffe Mottled Camouflage
Natural Metal Finishes
Decal Finishing
Canopies
Weathering and Color Shift
While it's obviously difficult to adequately cover such broad topics as Natural Metal Finishes and Luftwaffe Mottled Camouflage in brief segments, Geoff does an admirable job. It's worth noting that this DVD is not meant to be a comprehensive primer on finishing WWII aircraft, but rather, it's chock full of hints and tips to help even the most experienced builder create better finishes. I was particularly impressed by Geoff's approaches to canopy masking and painting spinner spirals.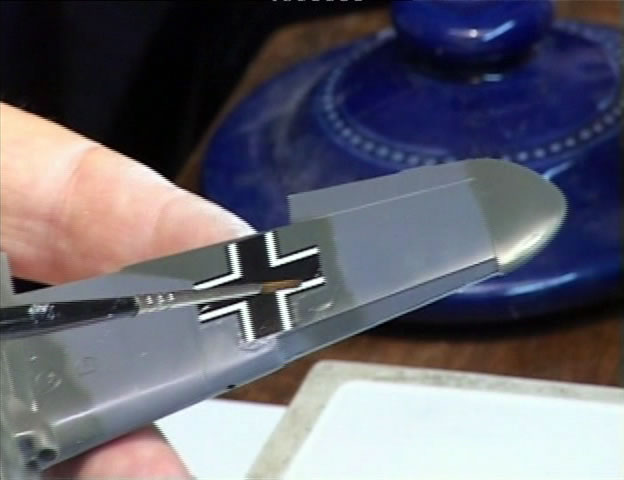 The remainder of the DVD is labelled as "Extras", and contains the following sections:
Additional Techniques
Profile of Geoff Illsley
Model Panorama
Correcting Common Mistakes
Recommended Products
Sources and References
These sections are a little more hit-and-miss, but still useful nonetheless - particularly the Additional Techniques and Correcting Common Mistakes sections.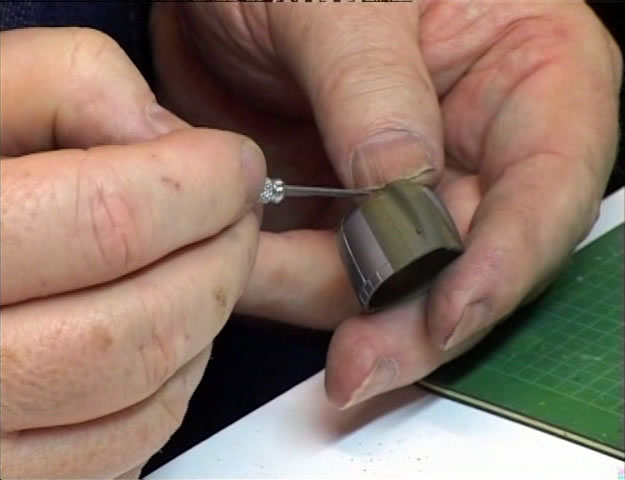 Overall I think this is an excellent DVD. It's not overly long, and the techniques discussed are not overly complicated. There are still plenty of tips on offer however, and there's no denying the value of actually seeing someone execute a particular technique, versus deducing the necessaries from magazine articles, static photos or forum posts. Geoff's models are first-class, and the overall effect is inspiring and encouraging rather than intimidating and discouraging.
The DVD itself runs about 95 minutes (including extras), and is formatted as NTSC. Never fear PAL dudes, for most PAL DVD players will happily play NTSC discs on modern TVs. The DVD is also encoded to play in all regions, so there are no worries there either. The menu design and structure however is merely adequate; functional but uninspired. I tested this disc on my (PAL) DVD player and TV, as well as on my (Mac) computer.
The disc (along with their other titles) is available from the Compendium Films website, but is also being handled by various retailers around the globe (I bought mine from an eBay store). Each DVD retails at £14.99 (UK) and $24.95 (US).
I'll be looking out for more of these titles, with a special eye on a couple in the forthcoming list: Accurate Model Aircraft Detailing and Photographing Your Models.
© Kevin Futter 2008
This review was published on Saturday, July 02 2011; Last modified on Wednesday, May 18 2016