RB Productions | RB-T002: Flip-R5 Photoetch Bending Tool
Reviewed by Randy Bumgardner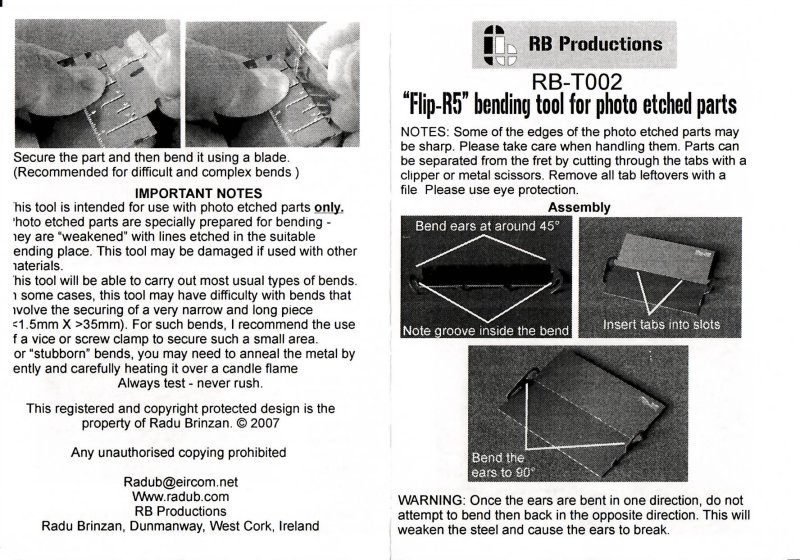 Radu Brinzan has just released a new version of his Flip-Rx bending tools. This one, the Flip-R5, is the smaller counterpart to the Flip-R10 which was reviewed previously on LSP. The Flip-R5 is a 5cm tool that can be used as the R10.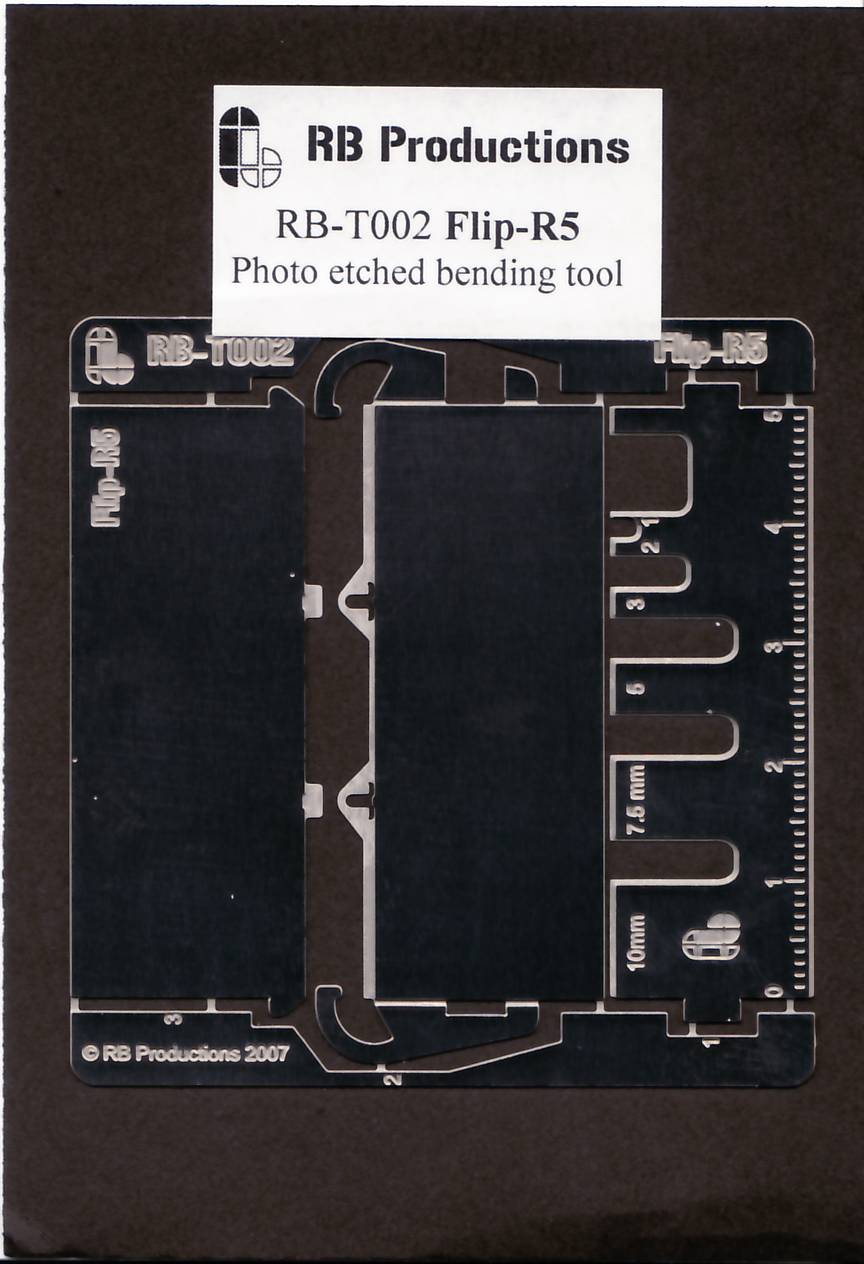 Just like the R10, this tool is a bending brake. And, as such, can be used for bends in pieces up to 5cm in length. As shown in the photos below, the clamping plate is reversible depending upon the size of the PE part to be bent. The R5 can also be used as other tools - with a bending blade (razor blade). Finger pressure should be sufficient for most bends, although a pair of simple office clamps can also be used.
Radu has produced another versatile and easy to use tool. The R5, like its bigger brother the R10, is a great product. It's very user friendly and can do the job well with a fraction of the weight and size of those other guys tools...
More photos of the R5 in action: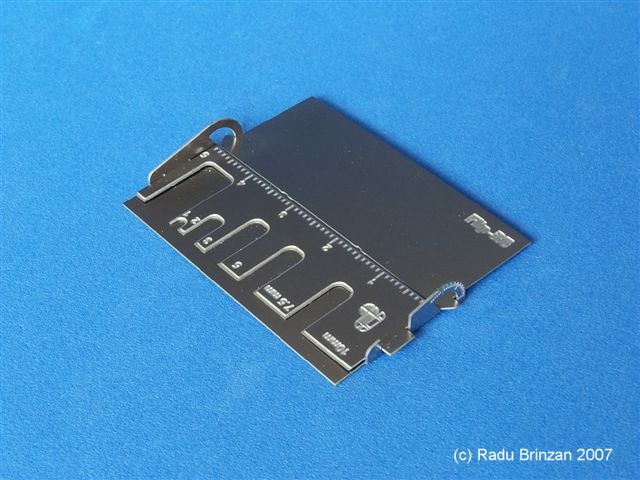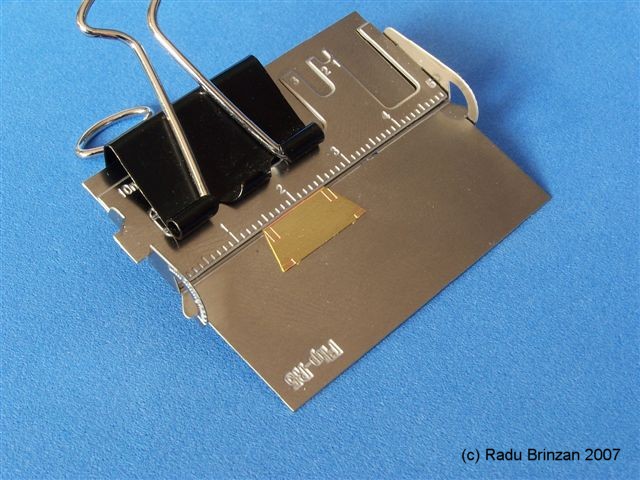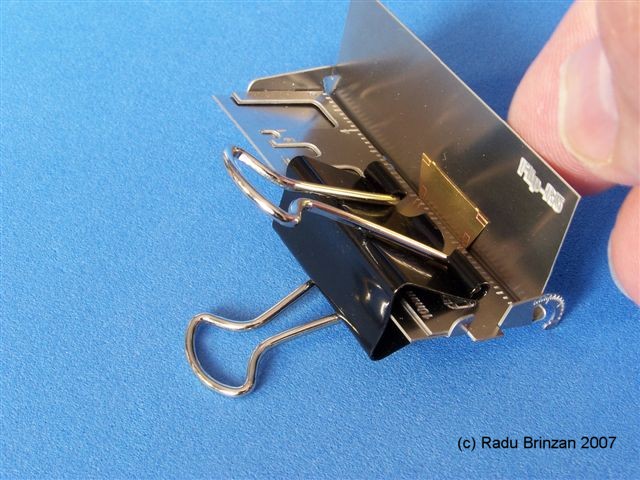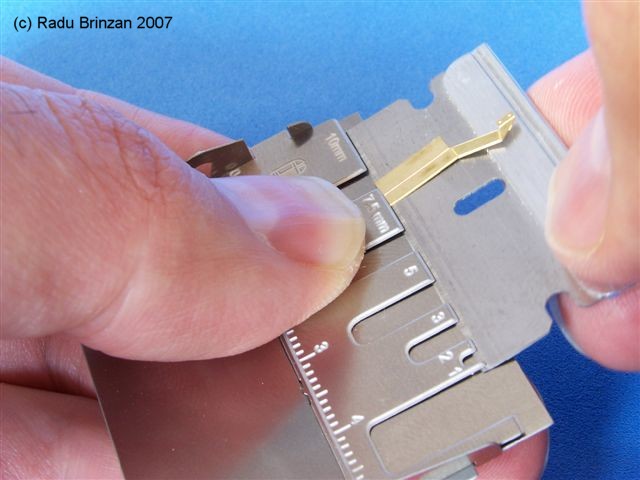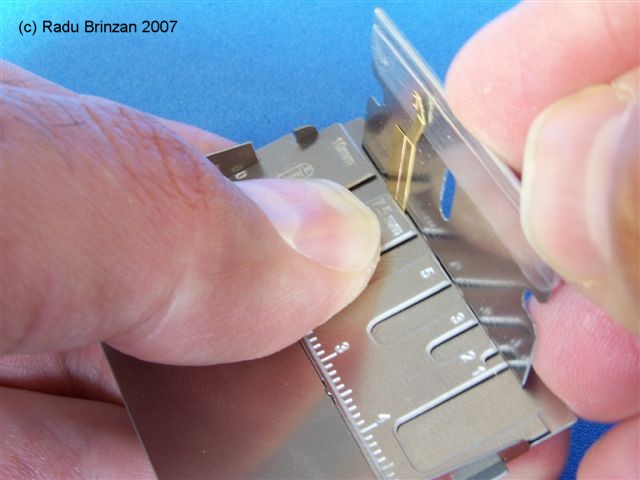 Highly Recommended.
Available from:
© Randy Bumgardner 2007
This review was published on Saturday, July 02 2011; Last modified on Wednesday, May 18 2016