Revell | 1/32 Northrop F-5E
Reviewed by Menelaos Skourtopoulos
Introduction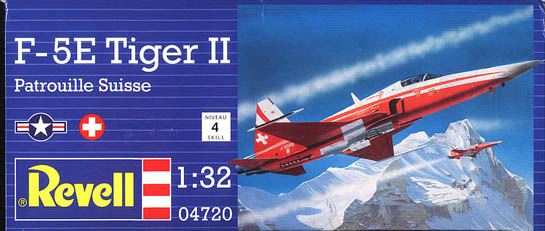 It's nice that Revell puts out that kit again…but the truth is this is the original Hasegawa F-5E kit in a new Revell box, but well,… who cares?! Some years ago there was another F-5E kit from Revell in the market and it's interesting to know that there are some differences between those two kits…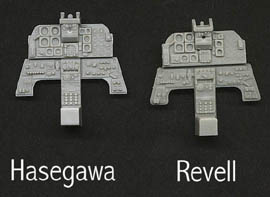 The "Revell" kit has 154 pieces and the Hasegawa kit 132 pieces! The Revell kit has some more parts e.g. the original radome and new wing pylons with engraved panel lines. The Hasegawa kit offers more detailed surfaces and a standing pilot but not the new pylons and not the original radome (only the shark nose radome is in the box).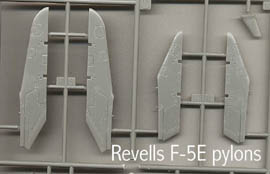 The Box and the Parts
You look at a nice artwork of a F-5E of the aerobatic team of the Swiss air force. There are 6) frames with 132 pieces of plastic styrene inside the box.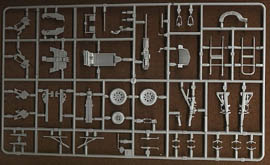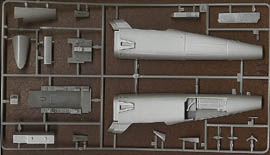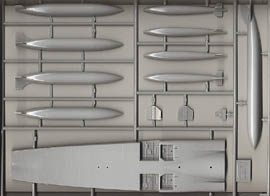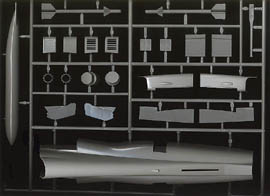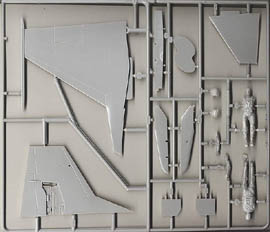 For the cockpit they are 19 pieces the seat is the original Northrop seat and here is a point that an aftermarket kit could help a lot. The seat is not bad, but today it's just not in use.
Surface detailing is from the old style and just not good, but the landing gear is just fine.
The airbrakes are given separately and you have three drop tanks and some Mavericks and Sidewinders. A boarding chair is very welcome. There is a nice standing pilot with his helm in the hand.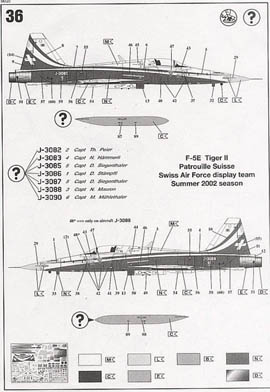 You can choose between 3 aircraft. One of the Swiss air force ("Patrouille Suisse"), and two in aggressor colors of the USAF. That is correct and don't try to make it one of the Navy because Navy F-5Es had no radar and you have to change the whole instrument panel.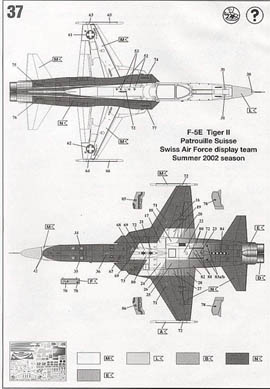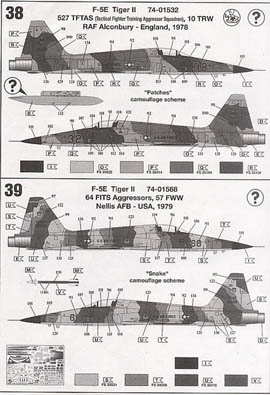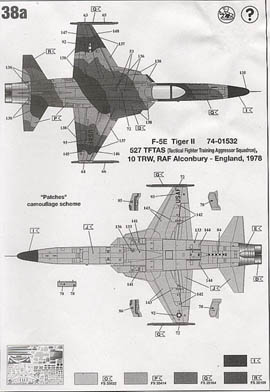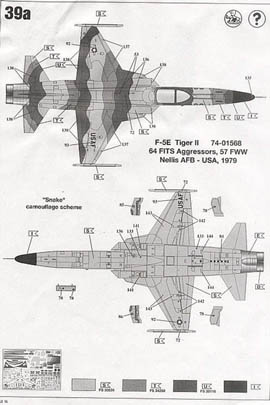 Conclusion
I paid 39 Euro (~ $39) for that kit, and this is a good price for such a kit.
© Menelaos Skourtopoulos 2003
This review was published on Saturday, July 02 2011; Last modified on Thursday, June 14 2018