Revell | P-47D Bubbletop
Reviewed by Menelaos Skourtopoulos
Introduction
It's nice to see that kit again and I'm very glad that Revell didn't forget those old but awesome kits in the big 32nd scale.
The Bbox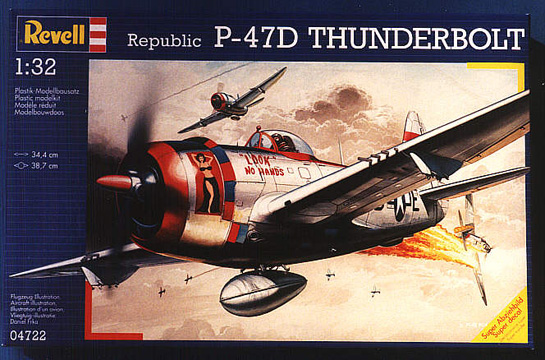 There's a nice artwork of an P-47D on the box. There are five frames with only 59 pieces of plastic styrene inside that box. Yes this is the old Revell kit, but one of the good ones from their 32nd series.
The Parts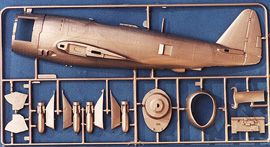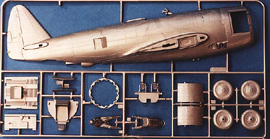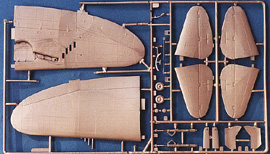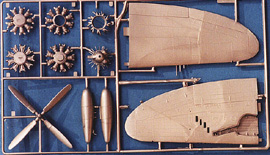 I'll not write much more about that kit. Almost all of us know how it is. The surfaces are from the old type of details, but they're still very good comparing them with the standards of today.
The decal sheet is a big plus of the kit. You can build the "Look No Hands" of the 509th Sq. and a French machine. The "Look No Hands" was actually a P-47D-28 and you can only build the D-25 with that kit, or you have to make the enlargement of the fin from scratch.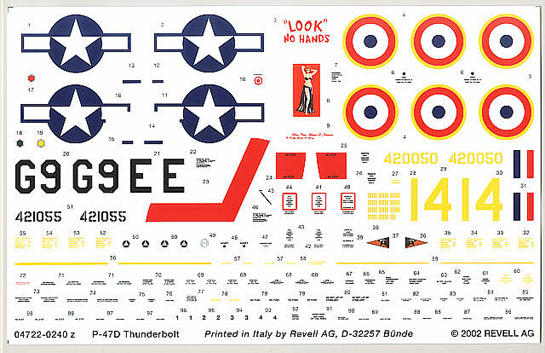 Conclusion
I paid 17.99 Euro for that kit and this is a superb price. If you use an aftermarket kit you can make a superb model out of that kit. I hope that Revell will not forget the other kits of that series.
© Menelaos Skourtopoulos 2002
This review was published on Saturday, July 02 2011; Last modified on Wednesday, May 18 2016