CMK | He 162A-2 Salamander Control Surfaces
Reviewed by Jay Laverty
Improving a Great Kit
Although the Revell Salamander wasn't anyone's first choice for a 32nd scale release, it was widely welcomed and has been a sturdy seller, very popular with most modellers, even those who do not model Luftwaffe as a first choice.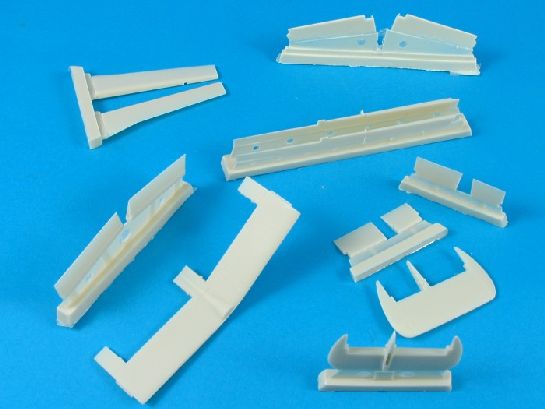 First glances at the kit showed even the most untrained eye when it comes to Luftwaffe subjects that there were problems with the kit that would need addressing whether with the after-market or by scratch. Of course the model itself is a superb base to work from and the completed model is more than acceptable straight from the box, but if you are like me, you enjoy adding all of the details that make a model stand out. We have already seen wheels and a seat and bulkhead from Airwaves and I was very pleased to see CMK announce this set a while back, along with a cockpit set, engine, and armament bay.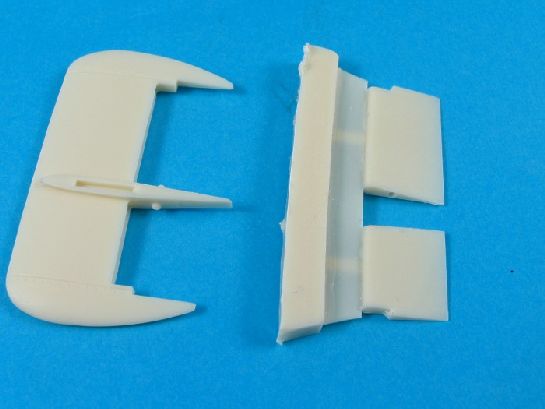 What You get
This set comprises 13 parts of PUR cast to CMK's usually high standards and each part retains all of the surface detail of the real thing in the right places. Using the parts requires a fair amount of cutting on the Revell kit, to get the flaps and stabilisers off, ready to be replaced, but this should not be beyond the skill of all but the most novice of builders, Included in the set are two fillets to fill the gap left by the missing flaps on the wings, a detail overlooked by all too many resin after-market producers if you ask me.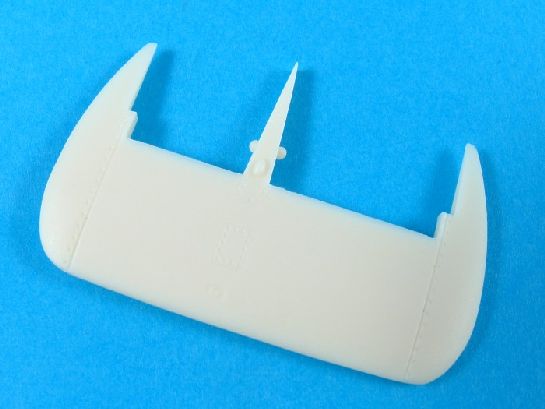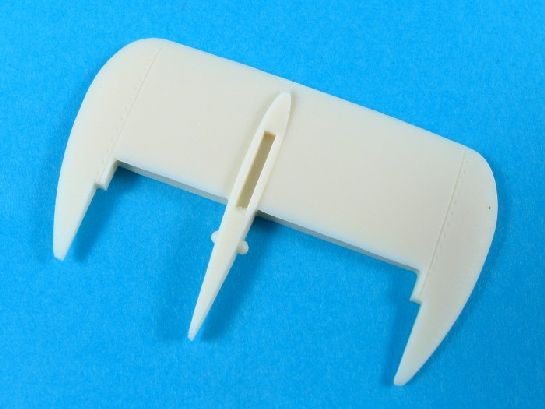 What particularly impressed me with this set was the fact that there are instructions for what colour to paint the interior surfaces of the flaps and stabilisers which will become very visible with this conversion.
Recommendation
I am an unabashed fan of CMK products and have yet to use a set that either fit poorly or didn't contain enough detail to satisfy my requirements and this set certainly doesn't disappoint. I only hope the rest of the items coming for this particular aircraft live up to these standards. Highly Recommended!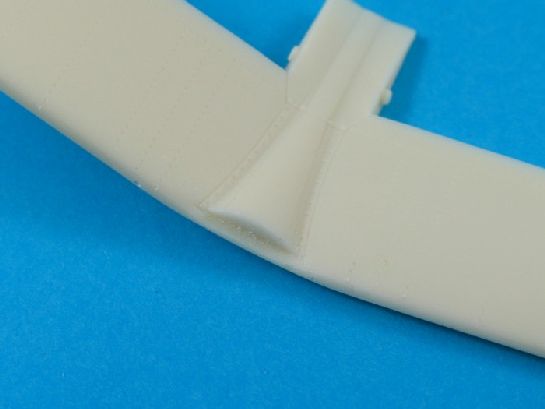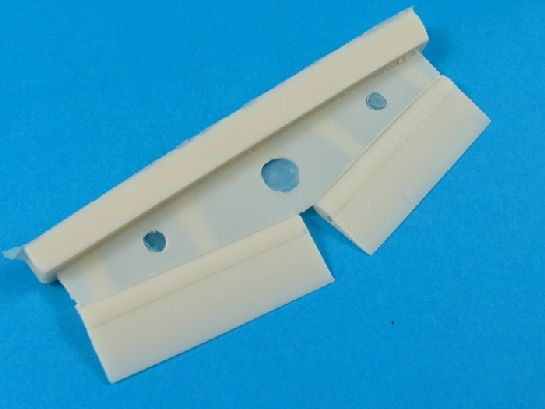 Many thanks to Nigel Hannants for the review sample.
© Jay Laverty 2005
This review was published on Saturday, July 02 2011; Last modified on Sunday, June 10 2018