Montex | KAM 32189 Masks and Barrel Set
Reviewed by Ray Peterson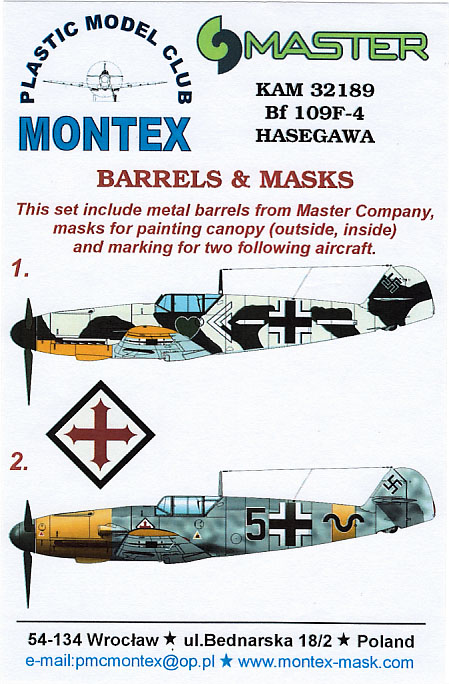 The Montex vinyl masks have been around a few years now, but recently they have added a special series which combines the Montex Super Mask series (the 'K' series) with Master's Air Master line of machined brass barrels, matching the specific barrels for the aircraft the masks represent. The combo offers a discount over buying the individual items. So if you are going to buy both items anyway, it makes sense to see if there is a KAM set available.
Let's look at what you get in this set!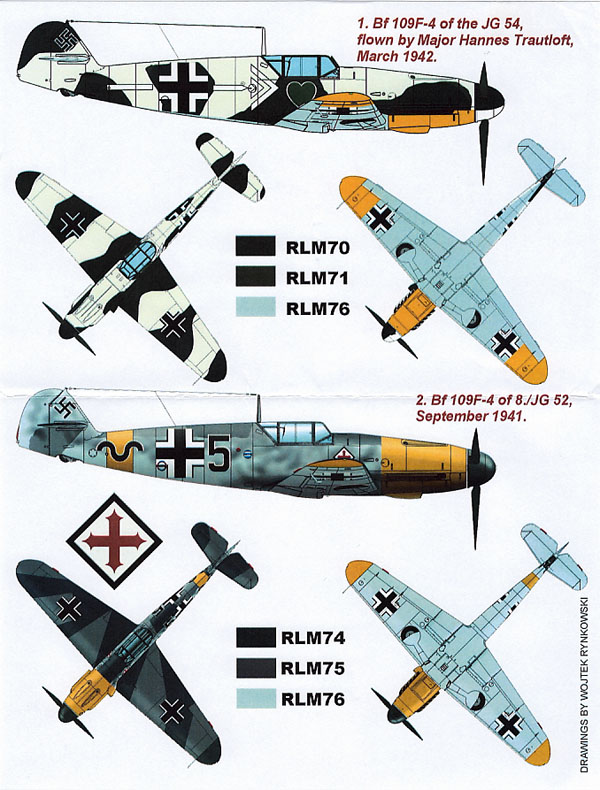 This set has markings for 2 colorful Bf 109F-4's for the recent Hasegawa kit; the first being Bf 109F-4, JG 54, flown by Major Hannes Trautloft, March 1942, in a disruptive winter camo over RLM 70/71/76 with yellow lower nose and wingtips.
The second is a Bf 109F-4, 8./JG 52, Sept 1941, pilot unknown, in the later RLM74/75/76 scheme with yellow nose, wingtips and theatre band.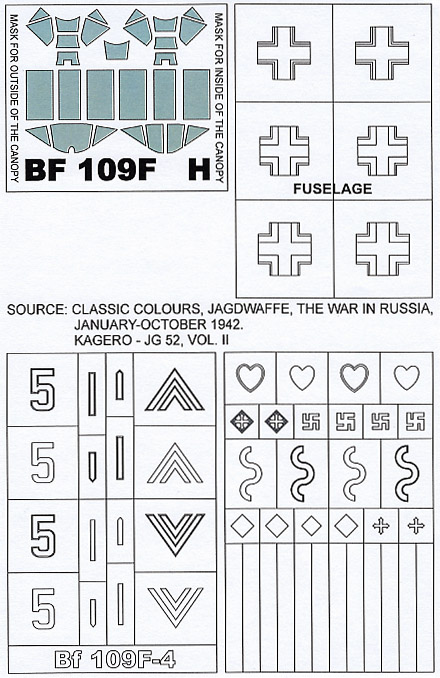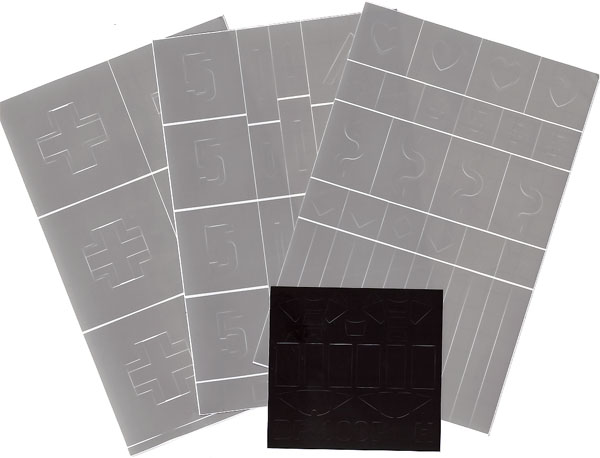 These markings are provided in Montex's typical plastic Ziploc pouch. We have 4 small sheets of vinyl masks, including a set of inner and outer canopy masks, a full set (6 crosses) of national markings, at least two sets of codes for two different aircraft, and the unit markings. Also included is a full color markings sheet.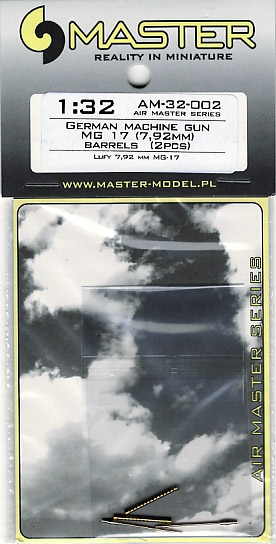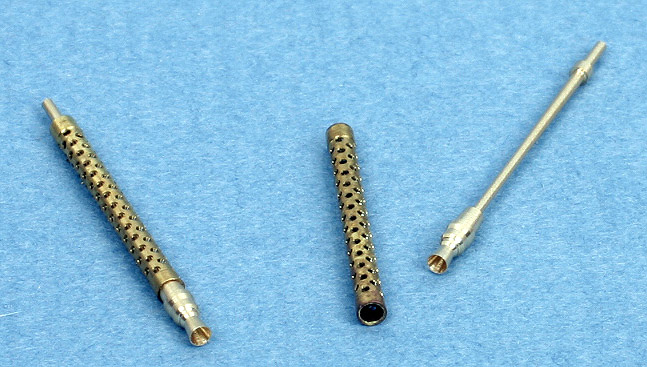 Last but not least are the Master gun barrels. They are beautifully turned brass parts, direct replacements for the Hasegawa parts. The Master barrels need no clean up of seams or sprue cut off nubs. The barrels slide into the perforated jackets for a near perfect representation of the real thing. All machining is clean and sharp.
In conclusion, if anyone is planning on using masks and aftermarket barrels on their kits, it makes sense to save a little and pick them up in a KAM combination set.
Highly recommended!!!
© Ray Peterson 2011
This product is available from the following LSP sponsors
This review was published on Tuesday, July 26 2011; Last modified on Wednesday, May 18 2016