Revell 1/32 Stuka
By Bill Sarnoff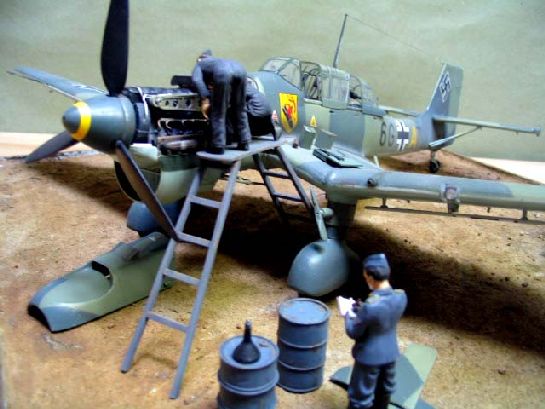 This is a build of the old Revell 1/32 I've had sitting around since the 1980s. My idea was to depict a Stuka of 9/Stg. 51 that had just taken over a French airfield in the summer of 1940. This aircraft should actually be a B-1 but since that would have required a great deal of modification I left it a B-2…which they probably converted to shortly, anyway.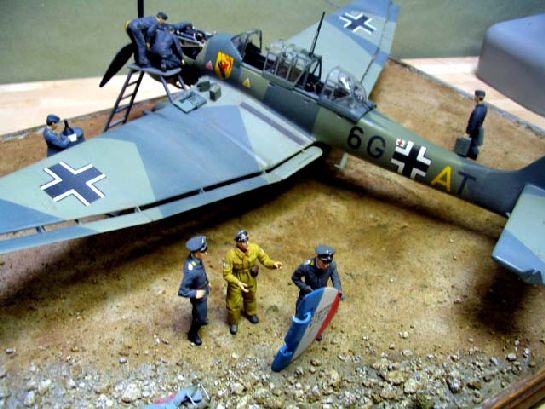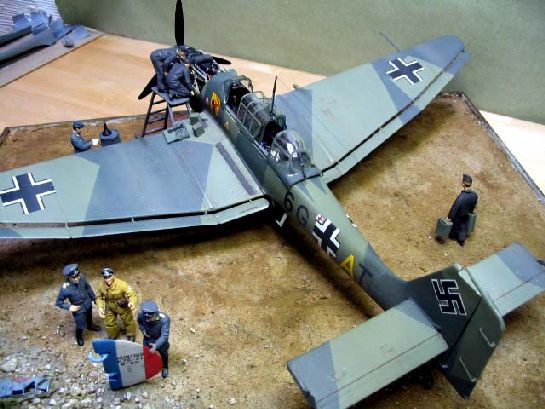 Comparing the kit to scale drawings showed the fuselage was too short and the tail was not tall enough. The rest of the kit was surprisingly accurate. The first image shows (in red) the kit inaccuracies and where the correction pieces were added.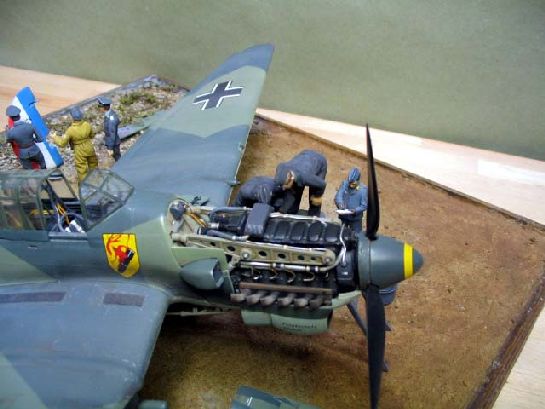 The engine was built from an Engine and Things block with lots of Cal Scale railroad parts, wire and details from other sets. Moskit exhausts were modified and painted with artist's oils. Pieces of the Rutman Ju-87D conversion set were used with the interior modified to be closer to a "B". The aileron, rudder trim tab actuators and mass balancers were built from wire and plastic stock. The rear MG 15 gun and reflector gunsight were built from scratch.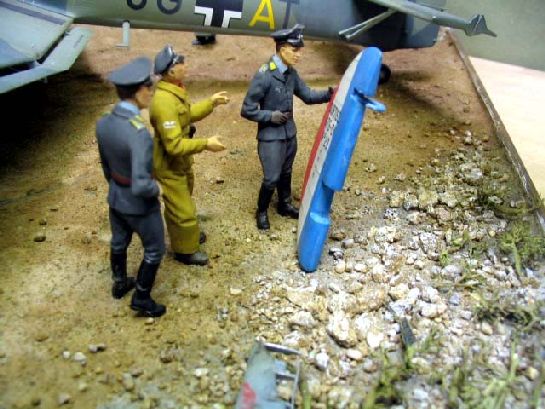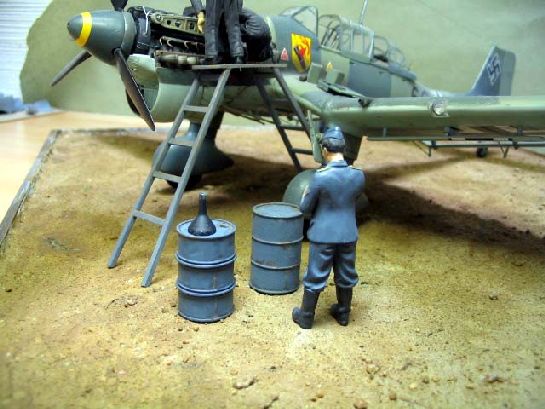 The model was painted with Model Master enamels then coated with Future before applying the excellent Eagle Strike "Achtung Stuka! Pt.1" decals.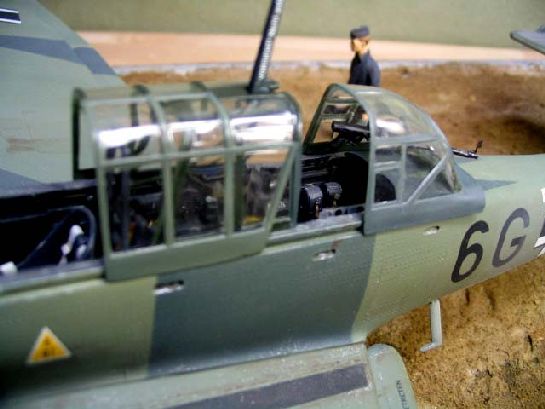 The figures are a mix of Verlinden, Tamiya and Warrior modified to look the part of mechanics or pilots. The two officers are the newly re-issued Airfix multi purpose figures with shirt collars and ties created from thin plastic sheet. The figures are painted with Andrea colors which dry absolutely flat giving the uniforms a very realistic look.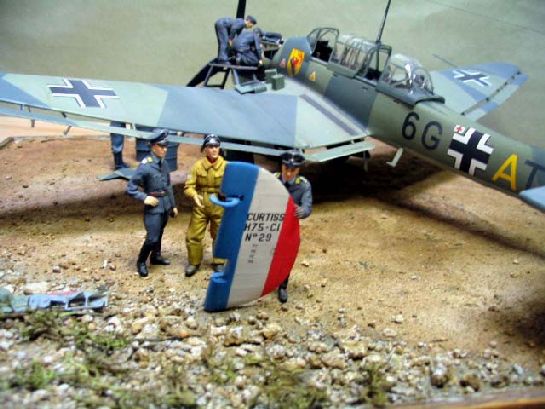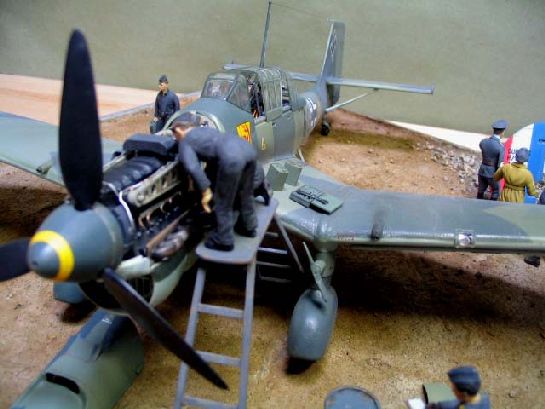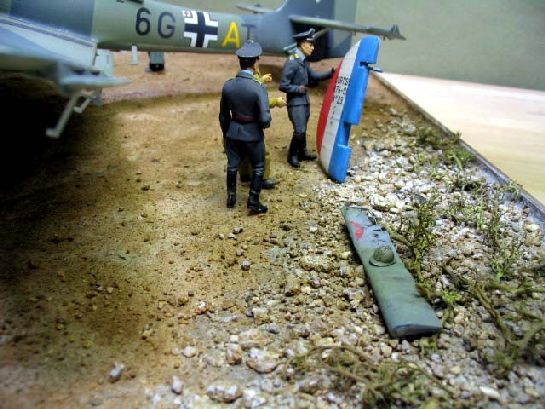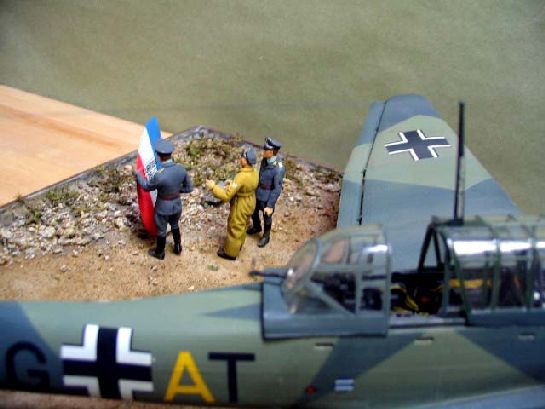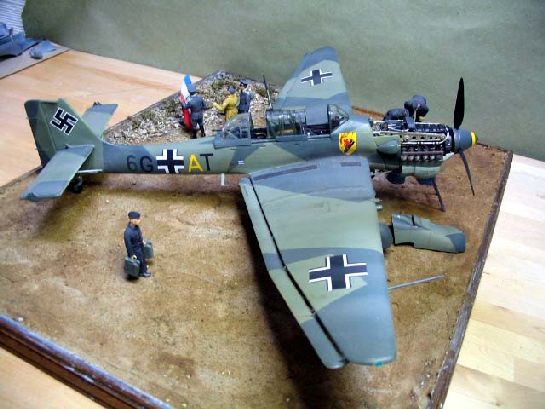 © 2005 Bill Sarnoff
This article was published on Wednesday, July 20 2011; Last modified on Saturday, May 14 2016