LSP merchandise!
Replacement Cowling for Trumpeter F4U Corsair
Update, 10 December 2011. The long-awaited PE sets for the cowlings have now arrived, and outstanding orders will begin to ship on Monday 12 December. Thanks to one and all for your collective patience!
News Flash! We have suspended sales of the cowling until further notice, as we have exhausted existing stock, and the next production batch is already spoken for. Additional production batches will require some logistical reorganisation on our part, and this will only happen if there appears to be sufficient demand. If you haven't ordered one, but would like to, please make that known to us, either by posting in the relevant forum thread, or emailing LSP_Matt directly.
LSP's own Chris Sherland has been hard at work on a corrected cowling set for the Trumpeter 1/32 F4U-1D Corsair kit. It also features photo-etched parts courtesy Radu Brinzan. It's a magnificent piece of work, and will correct the most glaring and difficult-to-fix flaw with the Trumpeter kit. You'll find a detailed thread on our forums about the development of the master pattern for this piece.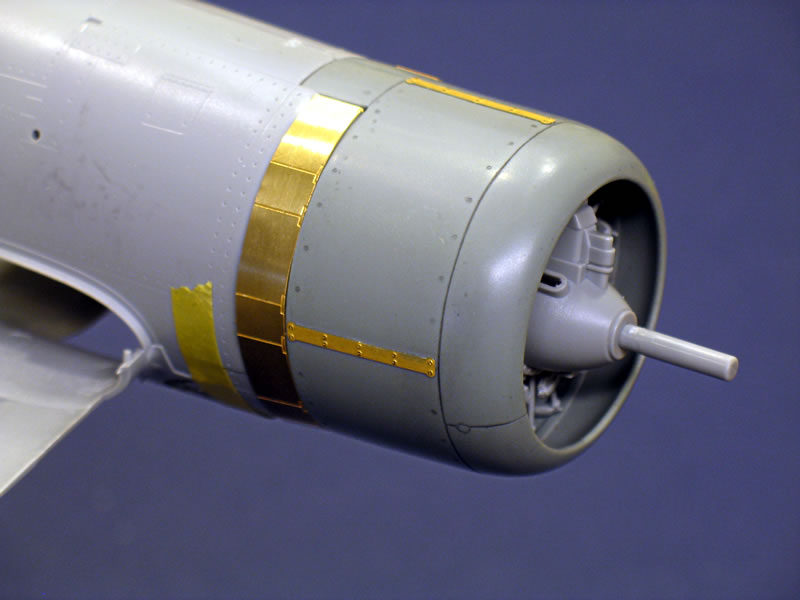 Please use the "Buy Now" button to place your order and pay using PayPal.
The set retails for US$20, with shipping as follows:
Domestic US Shipping

Up to 9 cowlings shipped to CONUS = US$8.00
10 or more cowlings shipped to CONUS = US$10.00

International Shipping

Up to 9 cowlings shipped internationally = US$12.00
10 or more cowlings shipped internationally = US$18.00
You can also download electronic versions of the instructions and alignment template from the links below:
If you have any pre- or post-purchase enquiries, please contact Matt Gannon on matt@largescaleplanes.com.
---
Mugs & T-shirts
We've started with a simple coffee mug, but we'll be adding shirts and mouse pads and all kinds of cool stuff. Right now we're limited to the LSP logo, but once we get our retail feet on we'll be asking some of you permission to use your models as well!! Step right up and get your own LSP mug, then fill it with coffee, or Mr Surfacer, or Gap Filler, or whatever your poison is.
If you don't have Adobe Flash, or don't want it, get your mugs directly from Zazzle.
Keep in mind, for each LSP item you buy from the zazzle/LSP store, some money goes to LSP as well, so you'll be showing your support in the most direct way ever. LSP overhead isn't that much, only four or five hundred dollars per year right now, but it is growing and we can use all the help we can muster!