Red Pegasus Decals | AT6/SNJ Six Cat #6
Reviewed by Kevin Futter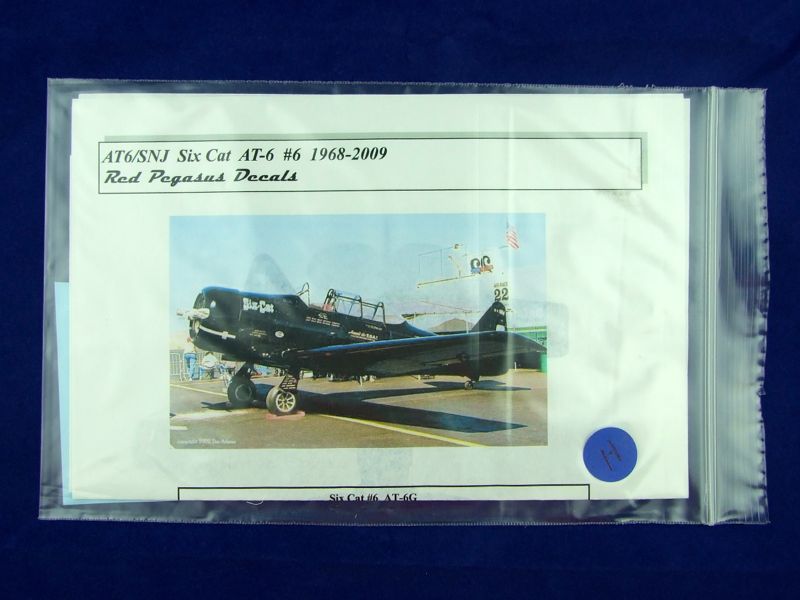 Red Pegasus Decals specialises in providing decals for colourful racing aircraft, as well as other unique or interesting civil schemes. With the release of Kittyhawk's 1/32 T-6 kit, Red Pegasus has responded with a trio of new decal sheets for Texan racers. This particular set is entitled "AT6/SNJ Six Cat AT-6 #6 1968-2009", and features an AT-6G called "Six Cat".
The decals ship in a resealable clear plastic bag, with a single A4 sheet featuring historical data and a painting guide. My sample also contained two A5 sheets labelled "Tips for Applying ALPS Decals" - each contains the same basic information and advice, but are worded differently.
As noted above, the decals themselves are ALPS-printed on continuous decal film, and exhibit good colour density and registration: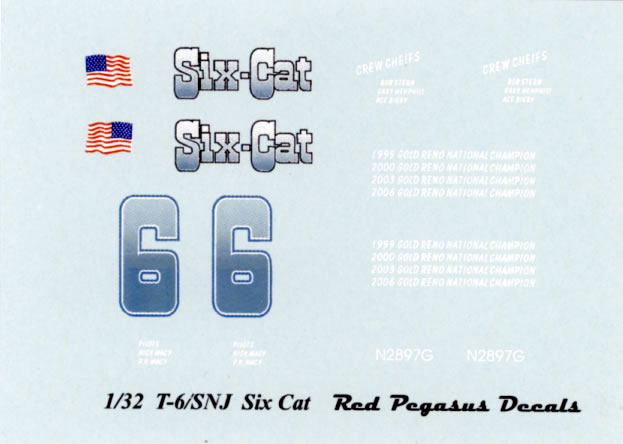 You will need to carefully cut around each design before applying it to the model, to minimise visible carrier film.
Interestingly, the cover photo is dated 2002, and differs from the painting guide in featuring a much more extensive set of markings. The decals feature a list of Reno trophy dates, the latest being 2006, so the presumption is that the decals are for a version of "Six Cat" that is at least four years later than the cover photo, at which stage it was much more simply adorned. I would have preferred to see the cover photo match the decals, but this obviously has does not affect the quality of the decals themselves. It does create some potential for confusion though.
The painting guide is a very simple affair: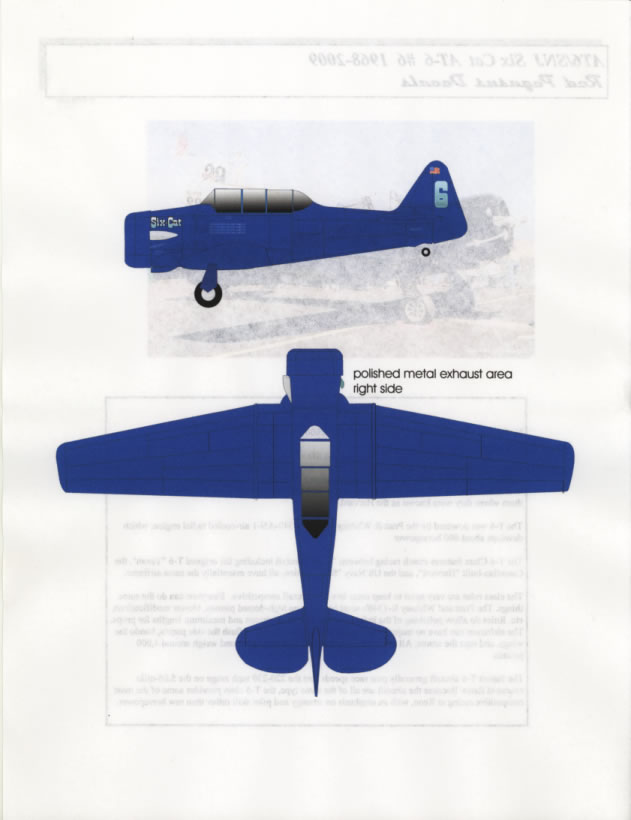 Conclusion
While Kittyhawk's Texan kit comes with no less than eight options, they are all warbirds, so the release of some racer options by Red Pegasus is welcome. This particular scheme is arguably not as colourful as some, but should make for a striking finished model nonetheless.
Thanks to Red Pegasus Decals for the review sample.
© Kevin Futter 2014
This review was published on Saturday, March 08 2014; Last modified on Saturday, March 08 2014