Hobbycraft | HC1694: Sopwith Camel "Clerget" Aces
Reviewed by Kevin Williams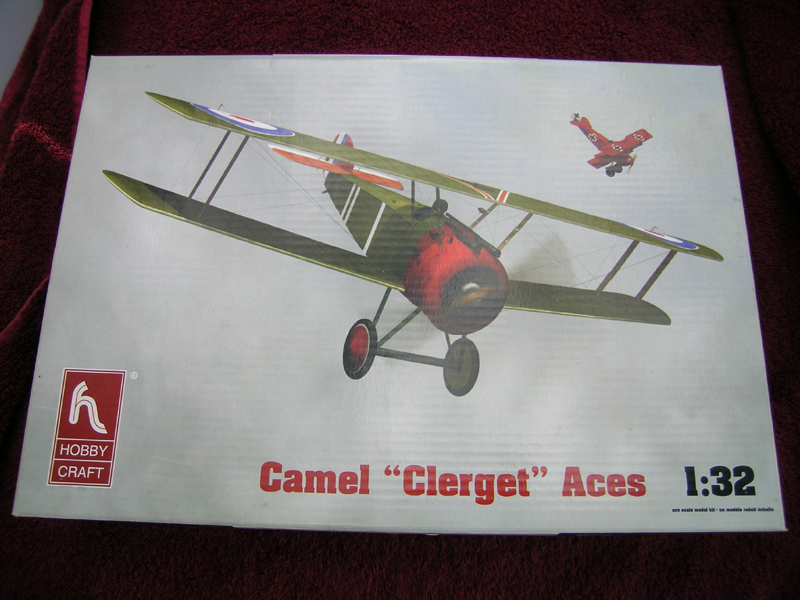 Not a new kit by any means, the Hobbycraft Camels (Clerget and LeRhone) have long been considered as two of the best 1:32 examples of the Camel extant, and we'll take a look why, here in this review. Reworked from the old Hobbycraft Camel molds, these two versions of the Camel are markedly improved, and should not be mistaken for the older kit, as these are much superior in several ways, most notably, the wings and flying surface details. The recent news that Wingnut Wings is now also working on a series of 1:32 Camels, will undoubtedly have some scrambling to sell off their old Hobby Craft Camel kits, but for the average WWI modeler, this kit is still plenty viable, and though somewhat scarce, still worth building, in my opinion.
Note
This will be an in-box review only, focusing on quantity and quality of parts depicted, accuracy issues will not be discussed here. For the most part, I'll let the images speak for themselves, and there are a lot of them.
First, we'll take a cursory look at the instructions that accompany the kit.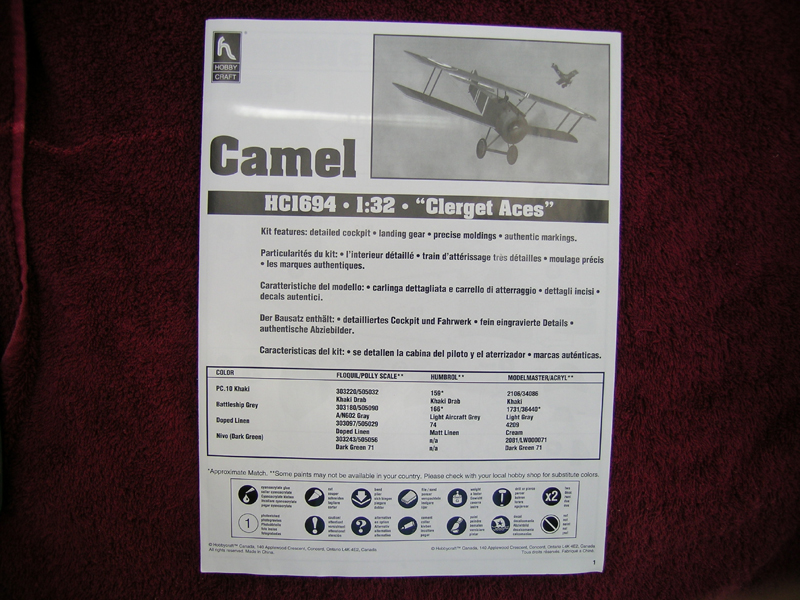 ---
Fuselage
Fuselage is comprised of two halves, with no plugs or inserts to potentially create problems. Tooling is clean and precise, with ejector pin marks kept to a reasonable minimum, and/or at least not located in areas that would be very noticeable or otherwise cause problems.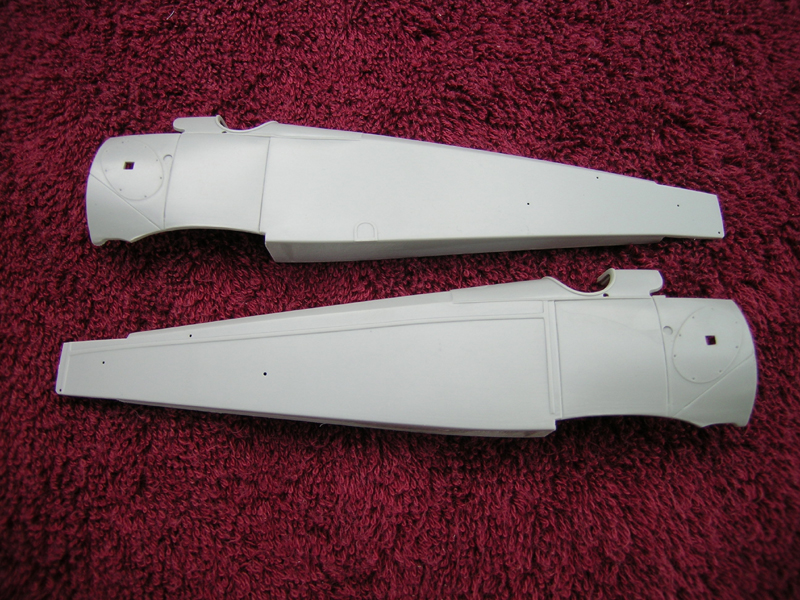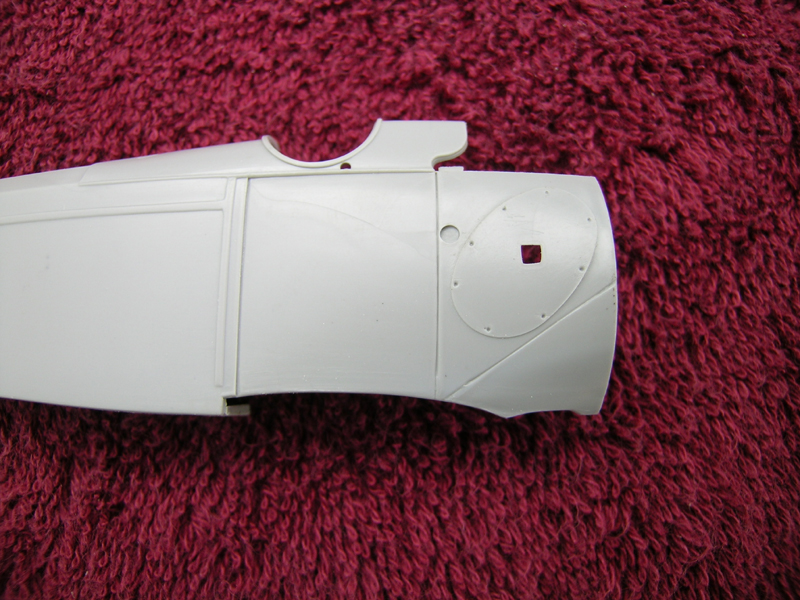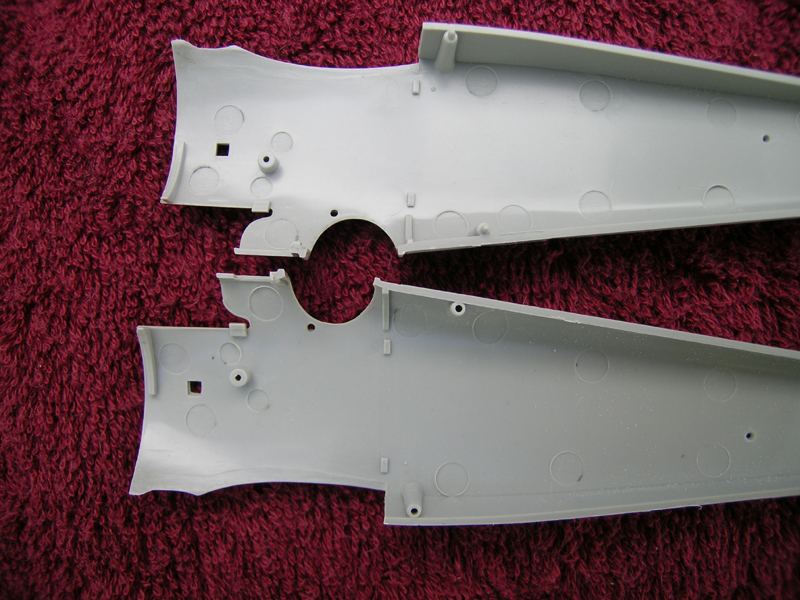 Wings & Tail Surfaces
One of the highlights of this particular tooling, is the much more subdued wing ribs and corresponding tape details. Unlike the old Academy version of this same aircraft, this kit is depicted in a more realistic and "to scale" manner, doing away with the overly done peaks and valleys of the aforementioned kit.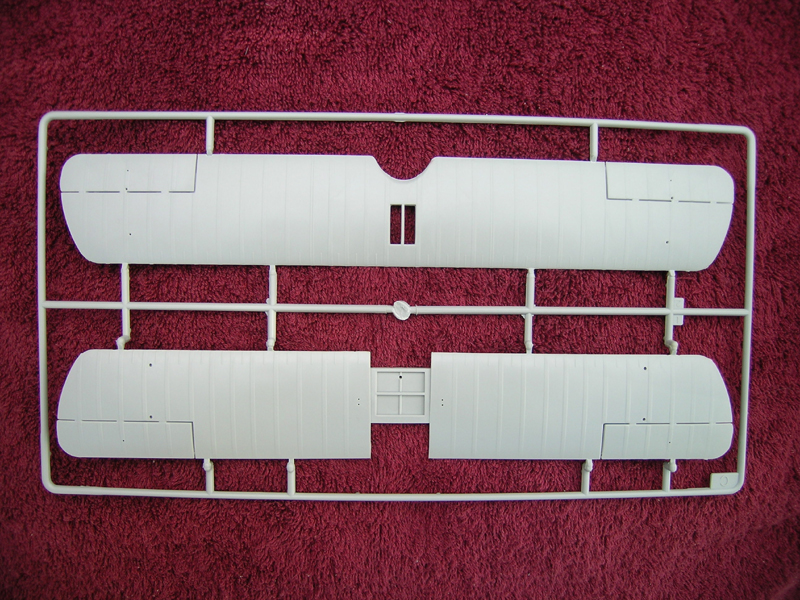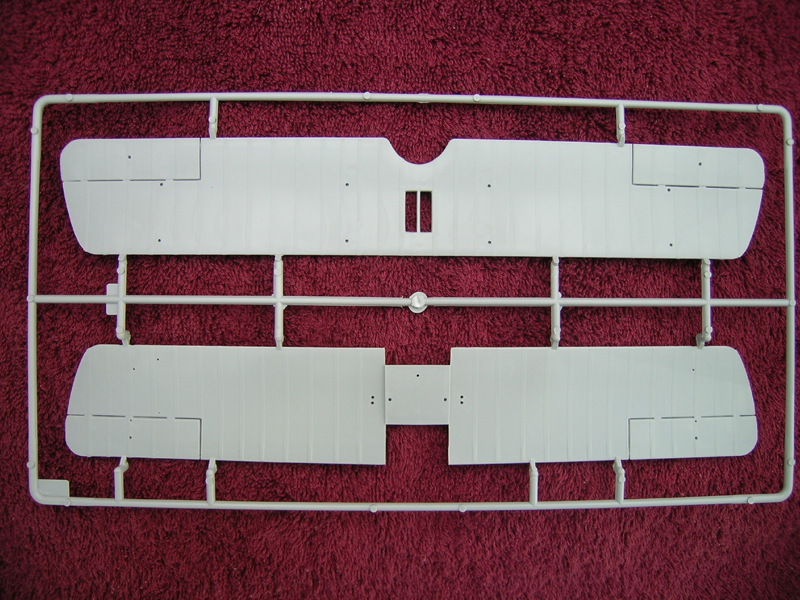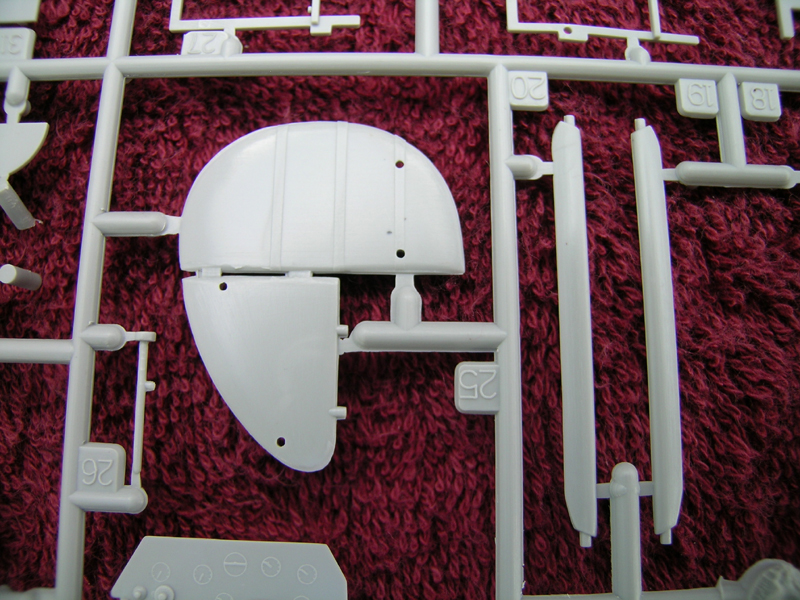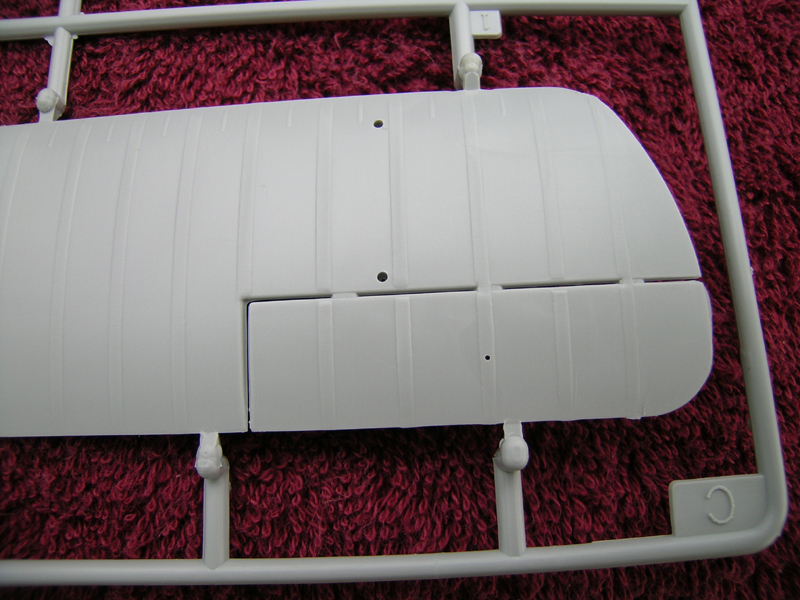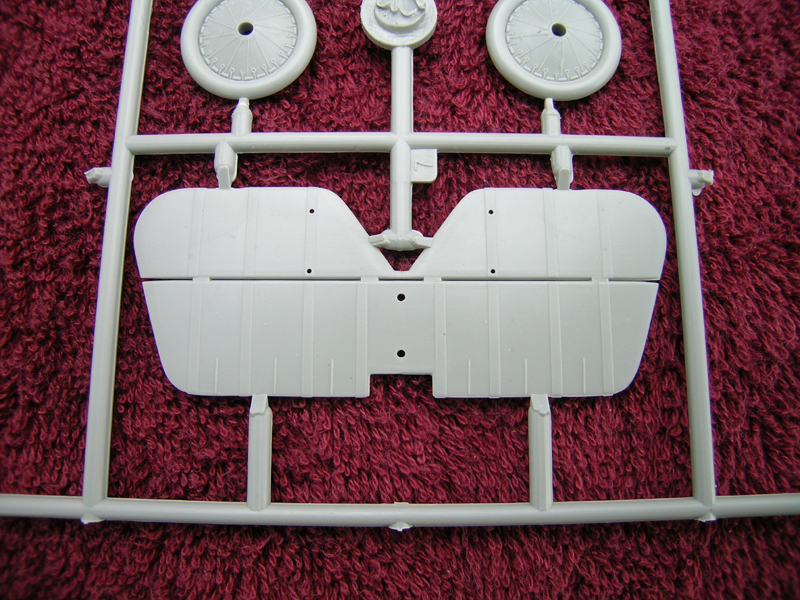 Miscellaneous Details
The majority of the remaining details are included in the photos below.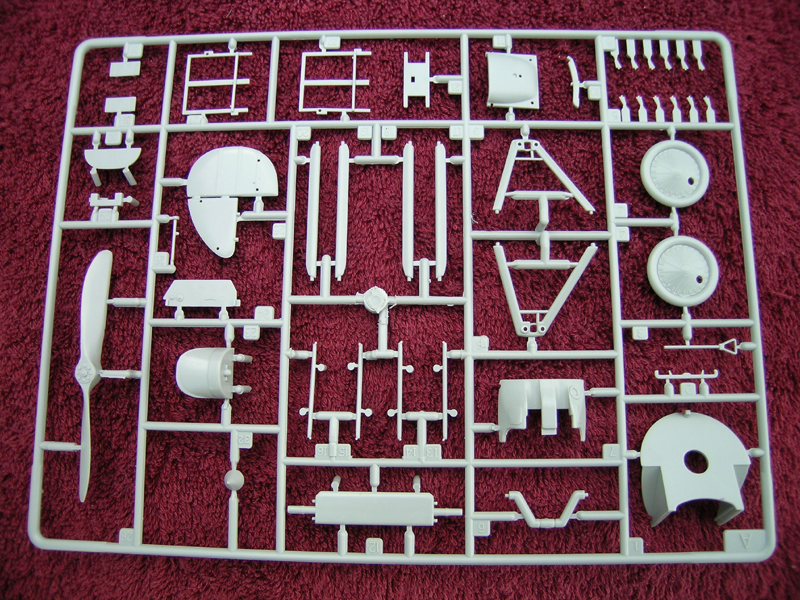 ---
Photo Etch
There are no photo etch detailing pieces included, but Part (from Poland) does a very nice detailing set. Though designed specifically for the Academy kit, it should be easily adaptable to the Hobby Craft kits, and will provide much in the way of improvements. See my review of this Part Sopwith Camel set.
Decals
One large set of decals are included, and oddly enough (at least in the kit that I have), there are no illustrations whatsoever of any one of what appear to be five different machines included (A, B, C, D, & E). This really shouldn't prove too difficult to figure out, as Camels were not necessarily known for wildly flamboyant schemes, still some direction would have been nice.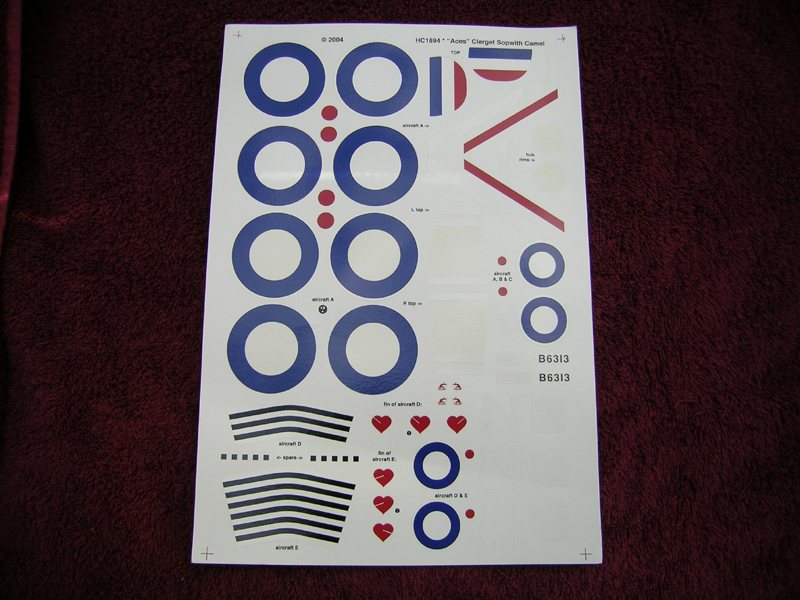 Shortcomings
To me, the single largest weakness of this kit, is the dearth of cockpit detailing. While it's true that most WWI fighters had somewhat sparse cockpit layouts, certainly basic instrumentation, throttles, magneto, etc, should be present, and are not, save for an instrument board, rudimentary cockpit framing and a seat that is somewhat questionable.
Summary
All things considered, if you're looking for a very nice 1:32 Sopwith Camel, these two kits (LeRhone and Clerget boxings) are a real treat, and if care is taken, a very nice model of the iconic Camel can be produced.
This product is highly recommended.
Additional Recommended (by me), Reference/Reading Material
Windsock Datafile Sopwith Camel
---
Osprey Sopwith Camel Aces (Aircraft of the Aces series)
---
Osprey Sopwith Camel (Air Vanguard series)
---
Kagero Sopwith Camel (Legends of Aviation series)
---
© Kevin Williams 2015
This review was published on Sunday, September 27 2015; Last modified on Tuesday, February 21 2017