Special Hobby | SH32068 IAR-81C "Romanian Defender"
Reviewed by Iain Ogilvie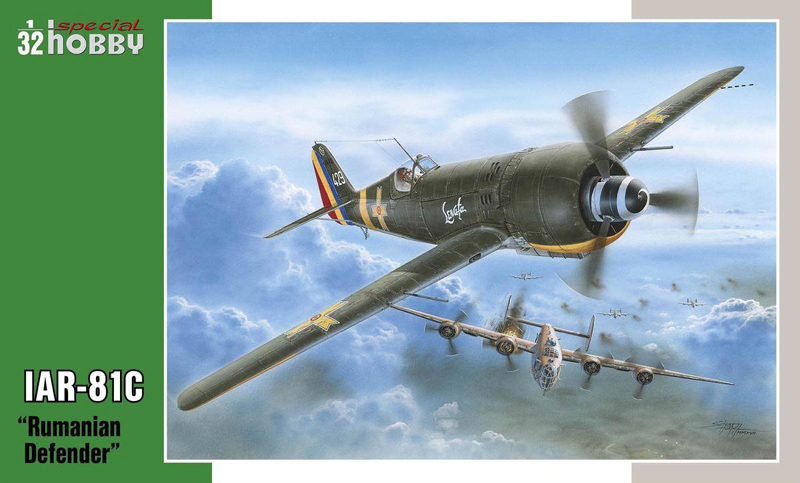 In the late 1930s IAR (Industria Aeronautica Romana) licence built the Polish PZL P.11 and P.24 all-metal, high wing fighter planes. Using the P.24´s fuselage structure, a new fighter plane was created by a design team led by Ion Grosu and the plane was named the IAR-80. The new fighter had performance approaching that of contemporary foreign designs like the Hurricane, P-36, MS 406 and Bf 109D. Various changes to weapons led to the IAR-80A, B and C sub-versions, and also the IAR-81C which was designed for fighter-bomber role during spring of 1941- serving in both air interceptor and ground attack roles. The IAR-81C was the most numerous sub-version to be produced (from airframe No. 300 to 450), deliveries starting early in 1943. Total production for IAR-80/81 series totalled around 450 units, but ceased after the American bombing of the Brasov factory on April 16th, 1944.
Romanian Air Force´s fighter and ground attack units were equipped with the IAR-80/81 type right from the beginning of the country´s involvement in the Second World War until the end of hostilities. The first fifty IAR-80 airframes were in service during the attack against the Soviet Union on June 22nd, 1941. IARs of the 6th Group (61st and 62nd squadrons) and the 8th Group (41st and 60th Squadrons) were engaged Stalingrad front during the autumn of 1942. August 1st, 1943 saw IAR-80 & 81s defending the Ploiesti oil plants from attack by USAAF B-24 Liberators, during "Operation Tidal Wave", when the Rumanian fighters downed some of the heavy bombers. On June 1Oth, 1944, IAR-81Cs from 6th Fighter Group confronted P-38 Lightnings belonging to the USAAF 82nd and 1st FG (American pilots mistakenly reported having fought Fw 190s).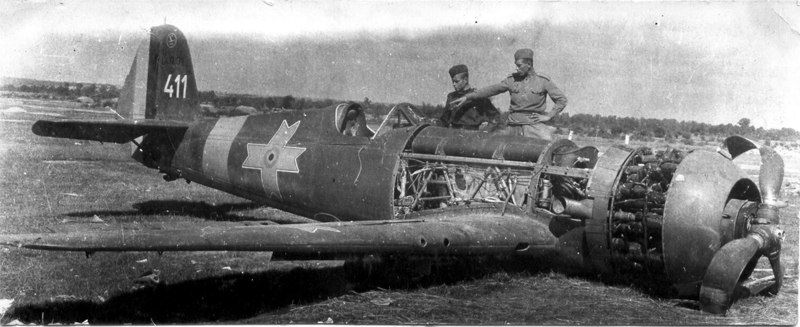 Rumania joined the Allied powers in August 1944 and the national insignia was changed from crosses to traditional blue, yellow and red roundels. Being under Soviet command, the IAR-80/81 units saw combat over Hungary and later also during the liberation of Czechoslovakia over the areas of Moravia and Slovakia, where they enjoyed and suffered their final victories and losses. Remaining airframes of the 80/81 type kept on serving in Romania until the 1950s, some of them also being rebuilt in 1950 to advanced trainer version known as the IAR-81DC.
Special Hobby's IAR-81C "Romanian Defender"
This isn't the first time we've seen this kit as it was originally marketed under the Azure/FRROM brands - and did well as it sold out relatively quickly!
For our review of the initial release take a look here.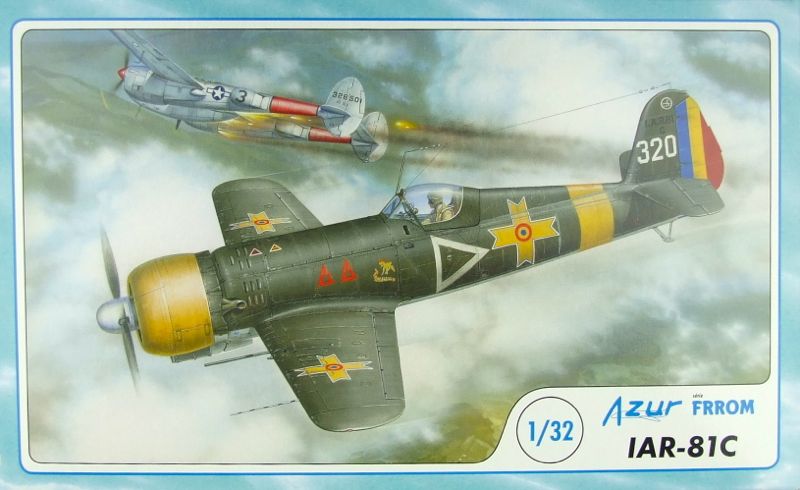 ---
The Plastic
The main components are cleanly moulded on 5 sprues - and are a mixture of CAD designed parts (details such as interior, engine components and undercarriage) and more traditionally mastered components for the main airframe. Moulding is sharp and crisp with nicely realised surface detailing. The plastic is the usual grey Special Hobby fair which I always find nice to work with.
---
Resin
Special Hobby have a reputation for providing fairly complete packages and this is no exception, with 5 nicely rendered resin parts covering standard and filtered card air inlets, exhaust manifolds and gunsight. Having previously built the FRROM/AZUR kits I can confirm that these parts look good and fit well.
---
Clear Components
The IAR-80/81 family looked like racers to my eyes, and the distinctive canopy shape added to that look. The canopy shapes in this kit look spot on and are very cleanly moulded.
---
Photo Etch
A nice photo-etched sheet is provided for seat straps, cowling details, canopy handle and control linkages.
---
Decals
Definately an improvement over the decals included with the earlier FRROM/AZUR, which used a paler yellow for the national markings than ideal. The sheet in this boxing has two names printed on it that spell quality - printing by Cartograph and artwork by our friend and LSP member Radu Brinzan. Colours look great and the decals really are beautifully printed, with everything in perfect register. The sheet includes some great looking instrument dials.
---
Markings are provided for 4 options:
IAR-81C No.429 "Lenuta", flown by Adj.Av. Gheorghe Grecu and Adj.Av. Radu Costache of Esc.67Vt./Gr.2Vt, Gherăești, Bacău, Summer 1944.
IAR-81C No.329, flown by Adj.Av. Victor Petric of Esc.61Vt./Gr.6Vt, Popești-Leordeni, May 1944.
IAR-81C No.345, flown by Slt.Av. Anatolie Grunju of the Scoala Militara Aviatie, Turda, October 1947, with roundel national markings.
IAR-81C No.399, flown by Slt.Av. Gheorghe Lupsa of Esc.58Vt./Gr.7Vt, Targsor, March - June 1944.
Instructions
Typically clear, concise and easy to follow, the instruction booklet is up to Special Hobby's usual standards.
---
Worthwhile accompaniments for this superb kit:
Decals: RB Productions RB-D32015 1/32 I.A.R.81-C Decals
Seat Harness: RB Productions RB-P32038 1/32 I.A.R.80/81 Late-Type Harness
Canopy Masks: RB Productions RB-M32003 1/32 I.A.R.80/81 Canopy Masks
Book MMP/Stratus: VÂNĂTOR - Romanian Hunter - The I.A.R.80 and I.A.R.81 in ultimate detail
Conclusion
Another superb kit from Special Hobby. As mentioned above, I built the earlier Azur/FFROM boxing of this kit and thoroughly enjoyed it. If you missed it first time around, make sure you get on this time around - very highly recommended!
Available through usual Special Hobby outlets, as well as directly from Special Hobby themselves.
Review sample courtesy of Special Hobby.
To see this reviewers build of the earlier release take a look here. I have to say that this was one of my favourite builds of recent years.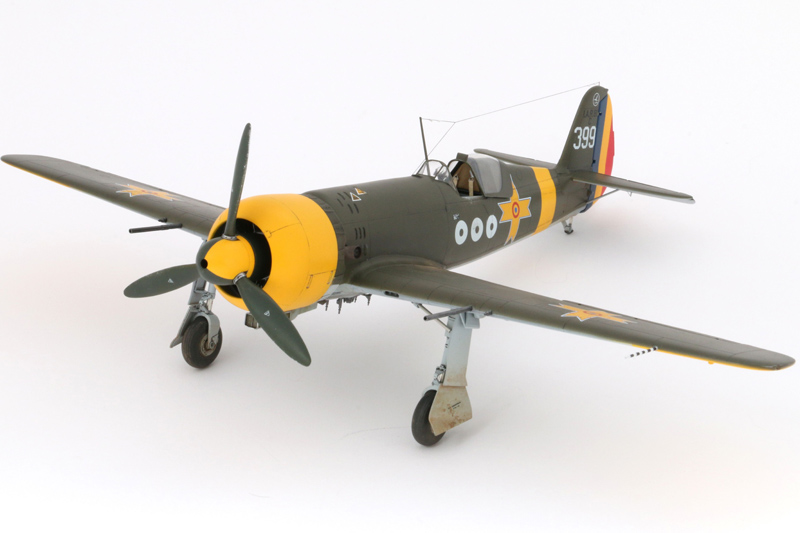 © Iain Ogilvie 2017
This review was published on Monday, May 29 2017; Last modified on Sunday, January 27 2019