KLP Publishing | Build Special Series #2: Building Mac's Bird Dog in 1/32nd Scale by Eric Galliers
Reviewed by Ray Peterson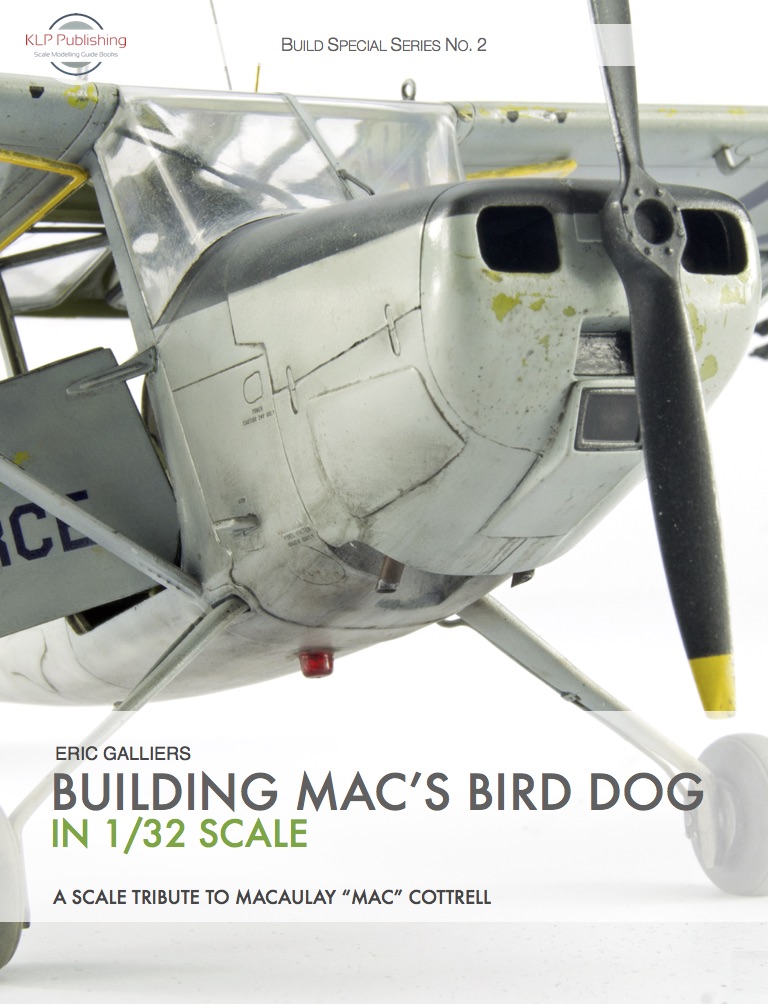 Introduction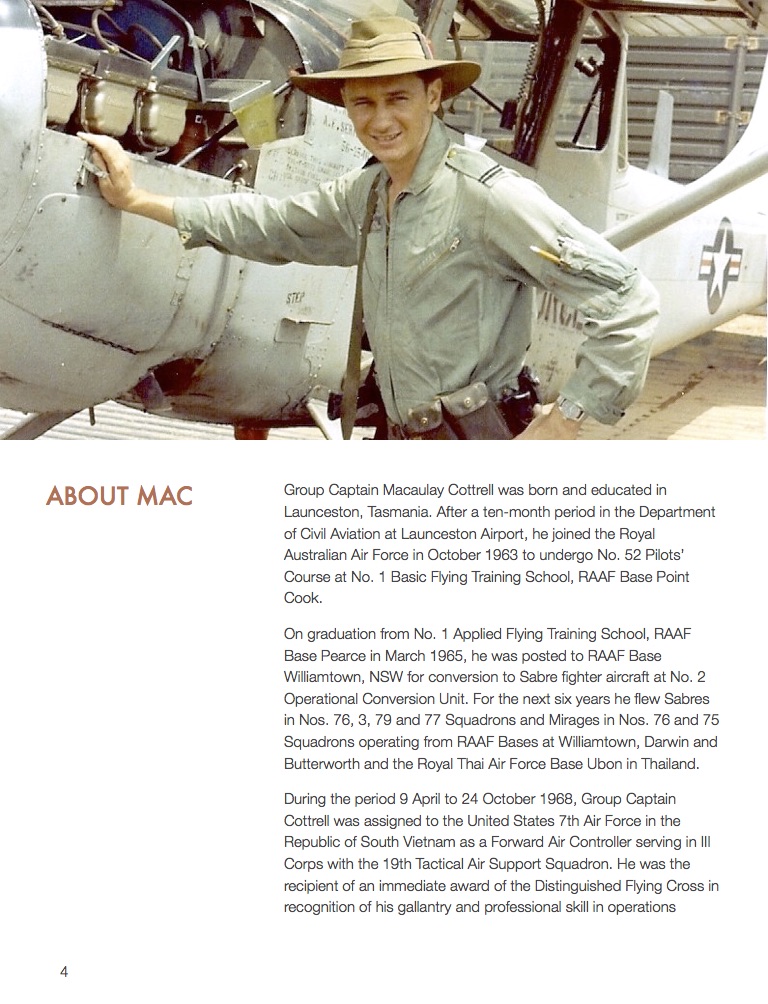 The second build special E-Book released by KLP Publishing is this build log on building the Roden 1/32nd O-1 Birddog, flown by Macaulay "Mac" Cottrell. The build is again by the very talented Eric Galliers.
Those who have spent time on the LSP boards are probably familiar with Eric's fascinating and educational threads on the Works in Progress forum. This is another example of his work, memorialized by Kevin Futter with this E-book.
Contents
---
The book is well edited, in the same format as the Sabre build. It is formatted to fit on 8 1/2" x 11" paper if you wish to print out a hard copy. It is very professionally done. Also included is Mac's background and synopsis of his service, with several period photos, making for another very entertaining read. For this build, Eric tried to keep the model as out of the box as he could, but he couldn't keep from some added extra detail, as well as making the kit more robust. He also made a few modifications to make the model match as close as possible to Mac's aircraft, all well documented and photographed. On this build, he spends a lot of time on how he created a realistic worn finish, without going overboard. He also covers the creation of the model's base, including how he made the pre-fab mats Mac's period photos show the Birddog parked on. Again, Eric's photography is excellent and makes it easy to follow this impressive build.
---
The book also includes an extensive walk-around of a restored O-1, a Vietnam veteran, in clear color photos, making this book even more useful for building the Roden kit. The many photos, along with Eric spending extra time on the finish and the base, make this book another 27 pages longer than the Sabre build.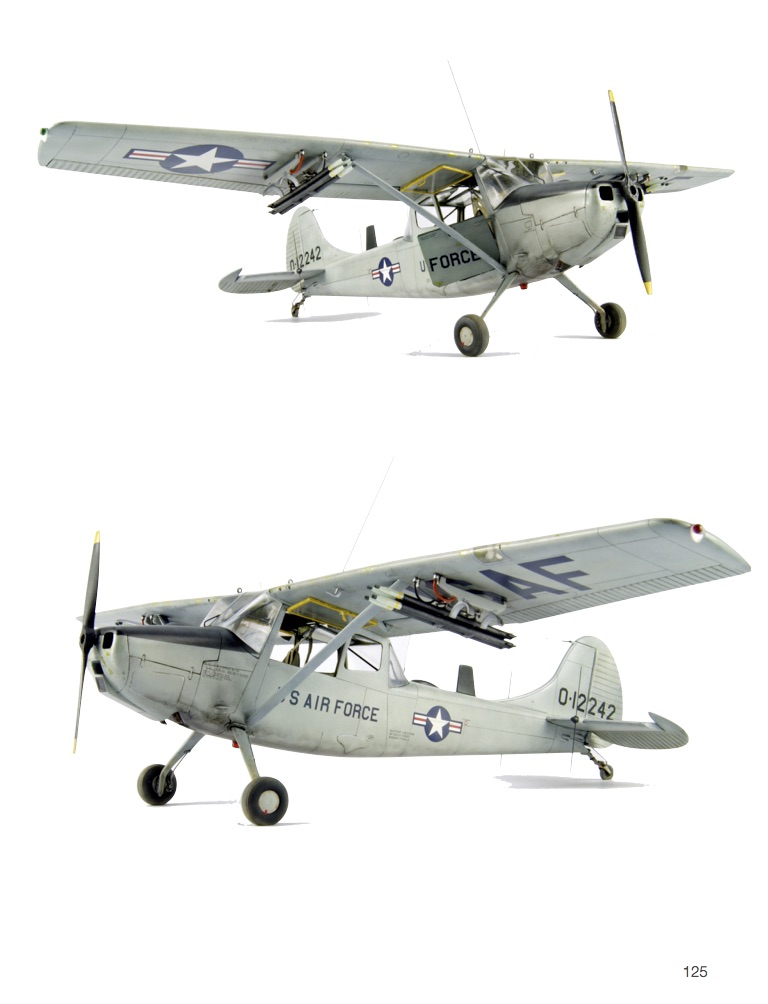 Summary
I am grateful LSP provides a place for modelers to post their work and grateful that Eric took the time to document his Birddog. I know it takes a lot of time to stop, take the photos and explain his steps and methods. For Kevin to memorialize it, and by adding all the walk-around photos, makes for a great resource for your library, at a very small cost.
Highly recommended.
You can find this E- Book along with other build log titles at https://www.klp.com.au/. You can also find them on the KLP Facebook page.
© Ray Peterson 2020
This review was published on Wednesday, February 26 2020; Last modified on Wednesday, February 26 2020