ICM | 32042: Gloster Sea Gladiator Mk.II
Reviewed by Iain Ogilvie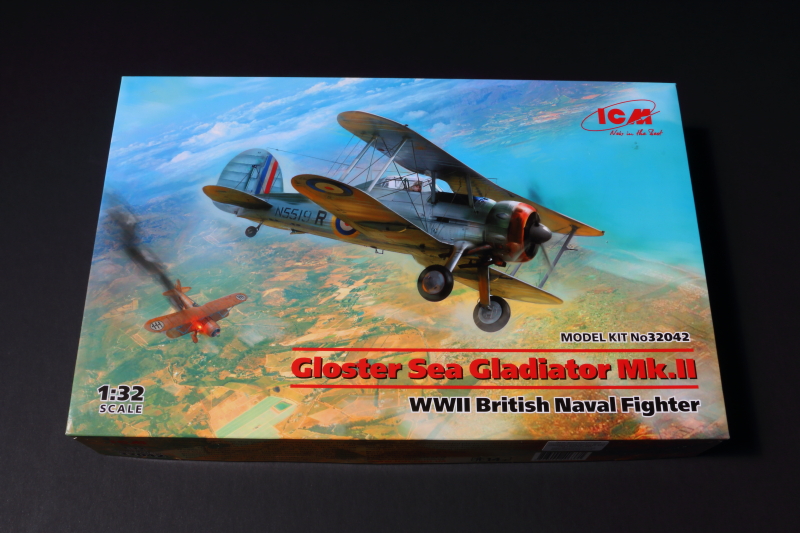 History
Sea Gladiator Interim
Single-seat fighter biplane for the Royal Navy, 38 modified Gladiator II aircraft. Fitted with arrestor hooks. Serial numbers: N2265 – N2302.
Sea Gladiator
Single-seat fighter biplane for the Royal Navy, 60 built. Fitted with arrestor hooks and provision for dinghy stowage. Serial numbers: N5500 – N5549 and N5565 – N5574.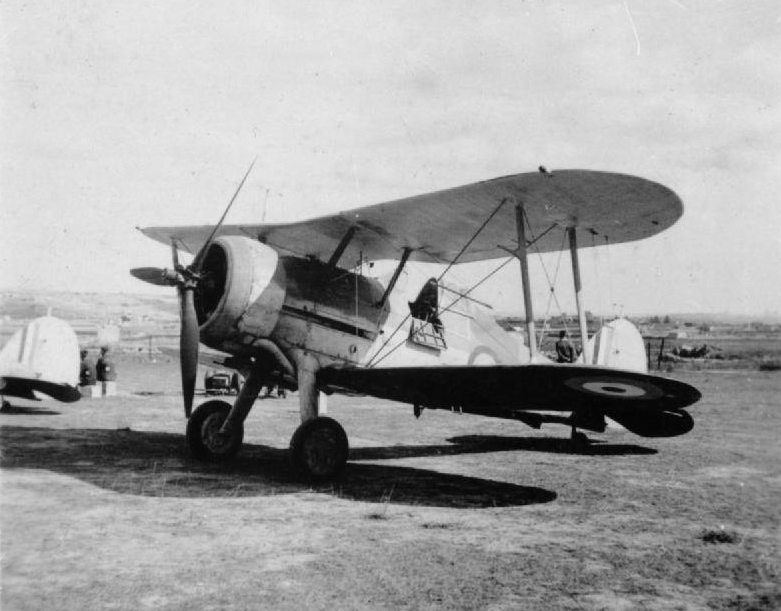 This is the third release of the excellent ICM Gladiator kit we reviewed earlier this year in its Mk.I guise, this time with additional parts and new decals to build the Sea Gladiator versions of this famous design.
The Kit
As with previous ICM kits, the packaging is superb: a lift off top cover, with nice box art, and a more solid corrugated card box with integrated lid below.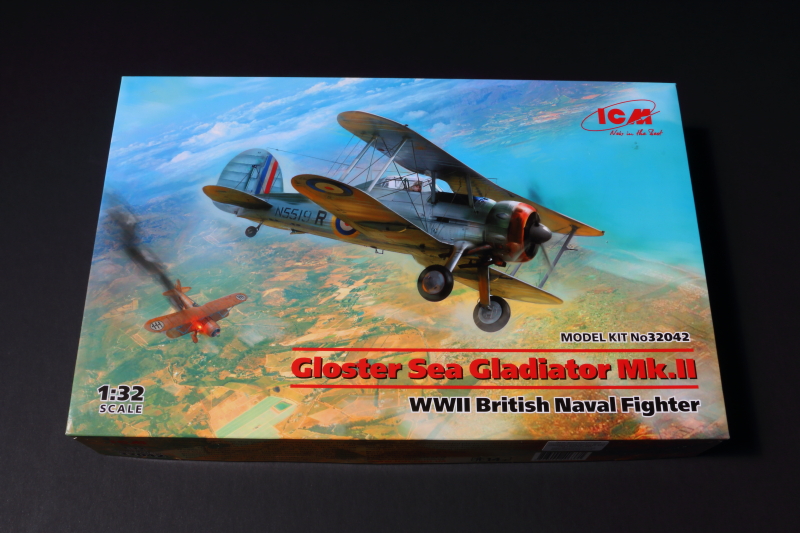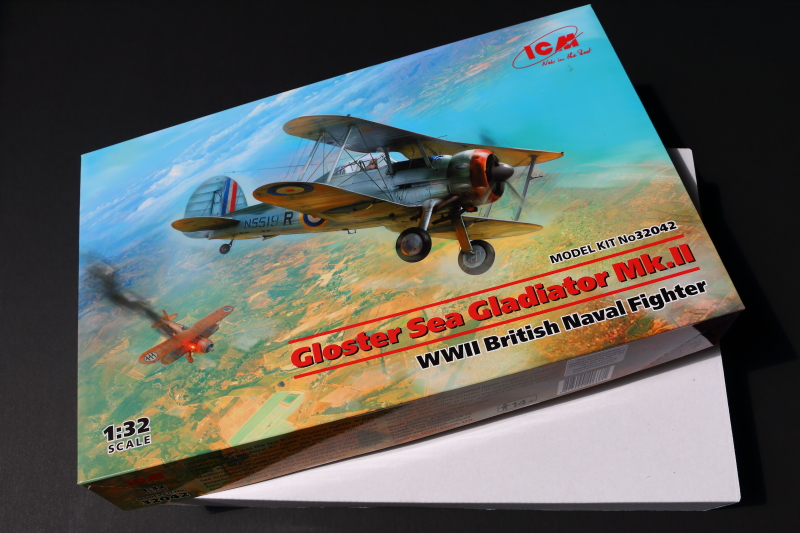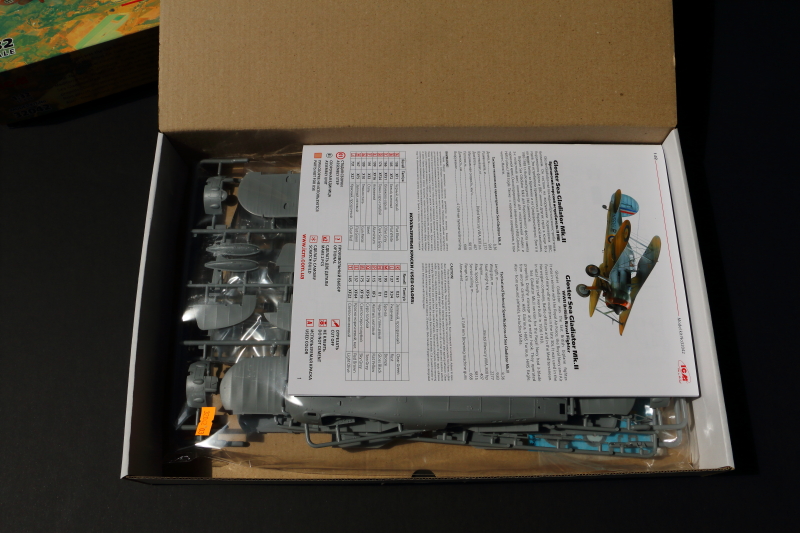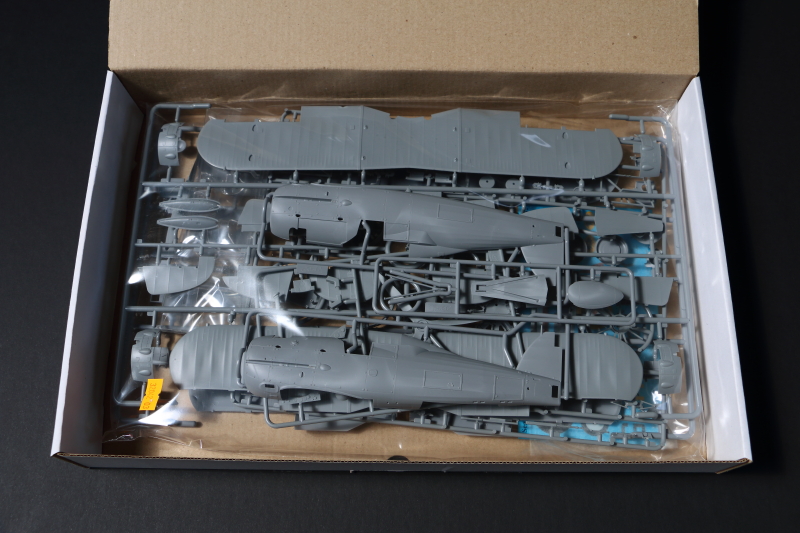 Great packaging - Revell, please note!
Fuselage Sprue 'A'
As with all the other 'solid' parts of the kit, these are sharply moulded in medium grey plastic. Detail is very sharp and surfaces have a slight matt sheen to them. The shapes look spot on and, to my eyes at least, the fabric surface effect on the rear fuselage and fin looks spot on in this scale. If I were to pick up on one thing I'd say the edges of the removable panels on the rear fuselage are too prominent and could do with making a little less pronounced.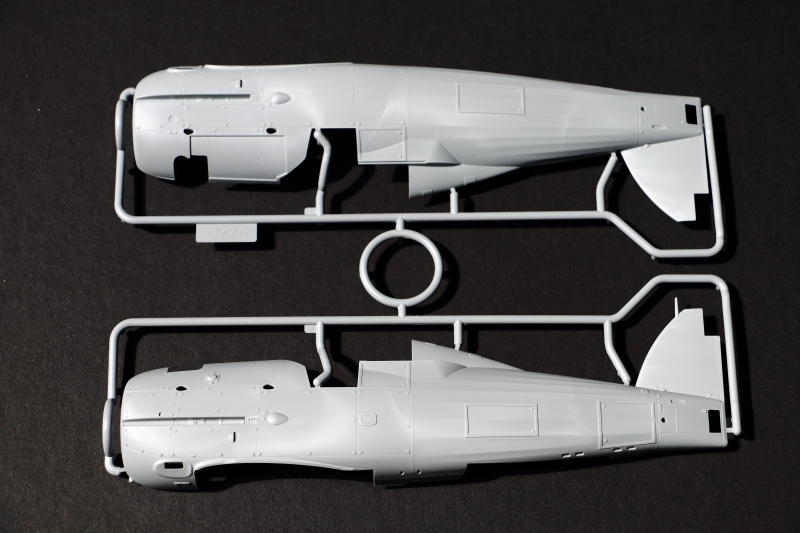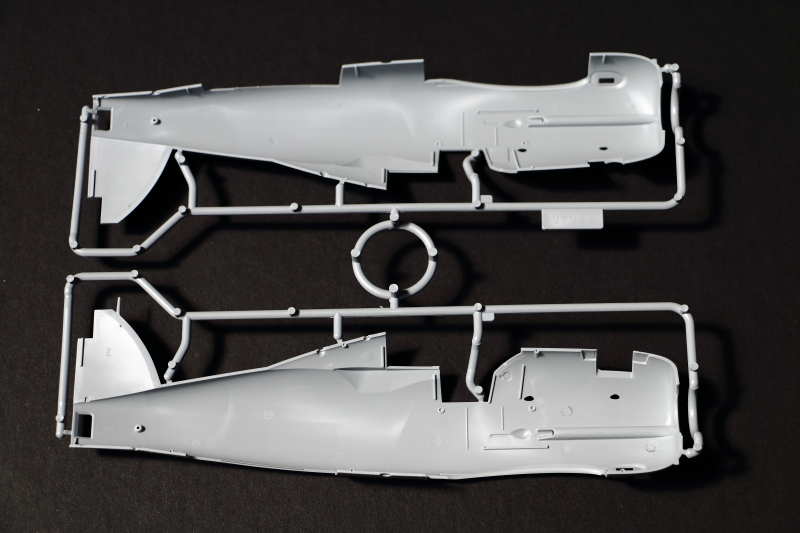 ---
Upper Wing Sprue 'B'
Again - shapes look spot on - and fabric surfaces beautifully rendered.
As well as the upper wings, this sprue also provides parts for the rudder and tailplane assemblies, as well as rear sections of cowling. It's worth noting at this point that all control surfaces are separate, apart from the flaps.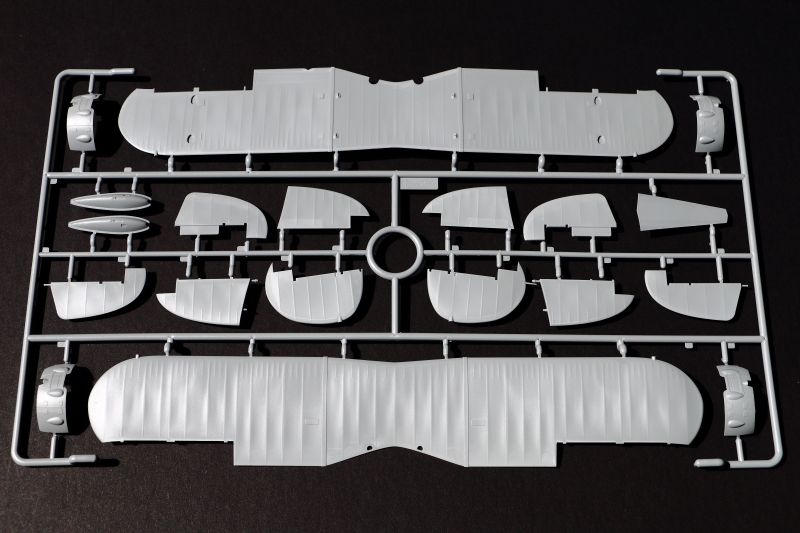 ---
Lower Wing Sprue 'C'
Goes without saying, this provides the lower wing components: lower section and port and starboard upper sections.
In addition, the sprue contains the ailerons, wheels, undercarriage legs, engine gear cover and a number of cockpit parts. All are very cleanly moulded as we've come to expect from ICM.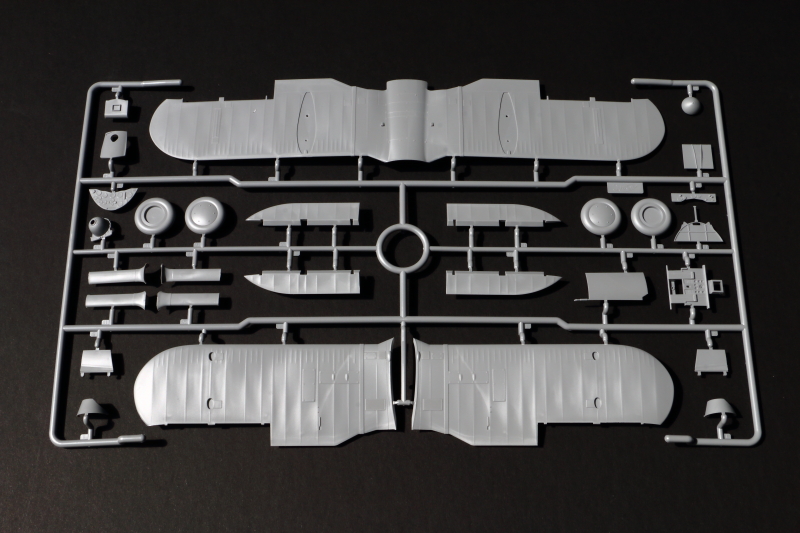 ---
Engine and Details Sprue 'D'
Sprue 'D' provides parts for a very fine engine and front cowl, replete with exhaust tubes to the front collector ring. The two-bladed prop leeks great, but was one of two parts in the kit to come loose in transit. Detail is generally very good, although I feel the cooling fins on the cylinders could be finer.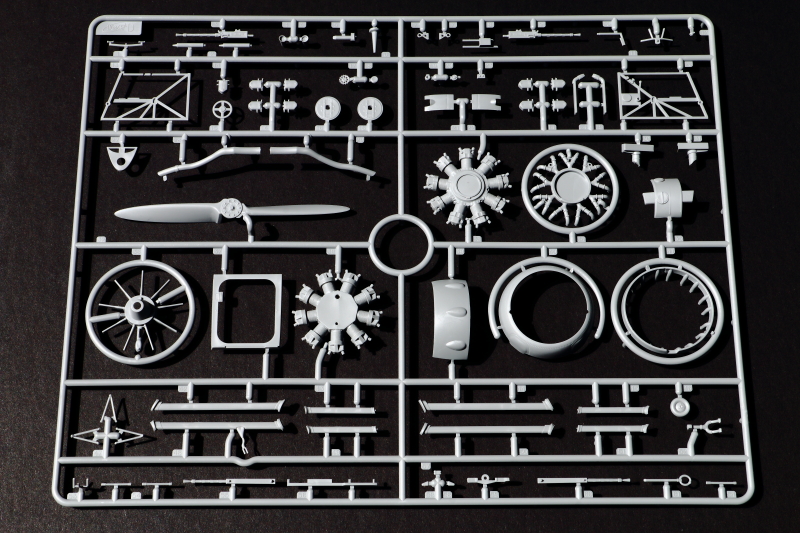 ---
Mk.II Details Sprue 'F'
A new sprue from the Mk.II release that provides the three-bladed prop, instrument panels and other parts applicable to the Mk.II is included.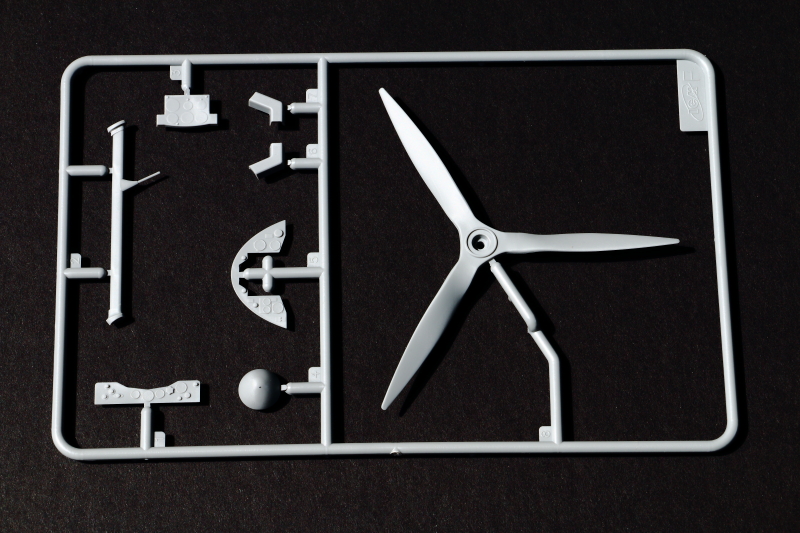 ---
Sea Gladiator Hook and Dinghy Stowage Fairing Sprue 'G'
Another new sprue provides cleanly moulded parts for the hook, underfuselage hook recess and the belly fairing for the dinghy.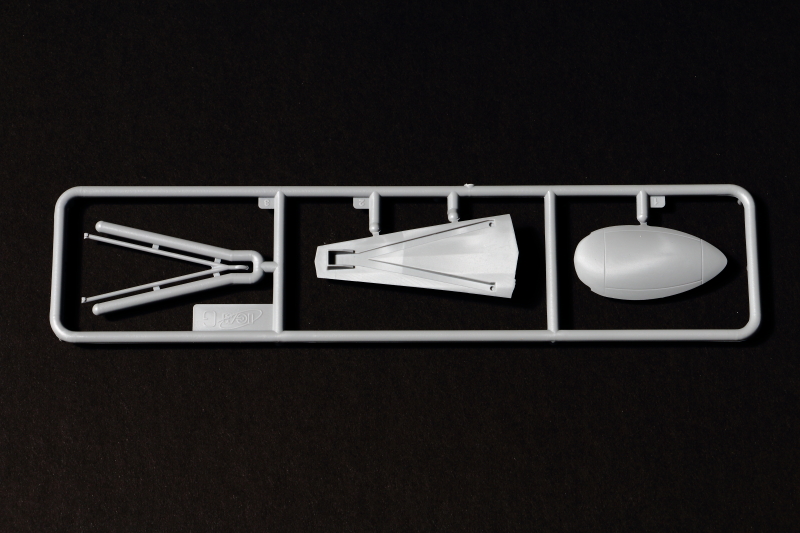 ---
Transparencies Sprue 'E'
Beautifully clear, these feature alternative windshields, separate sliding portion, rear section and various lights.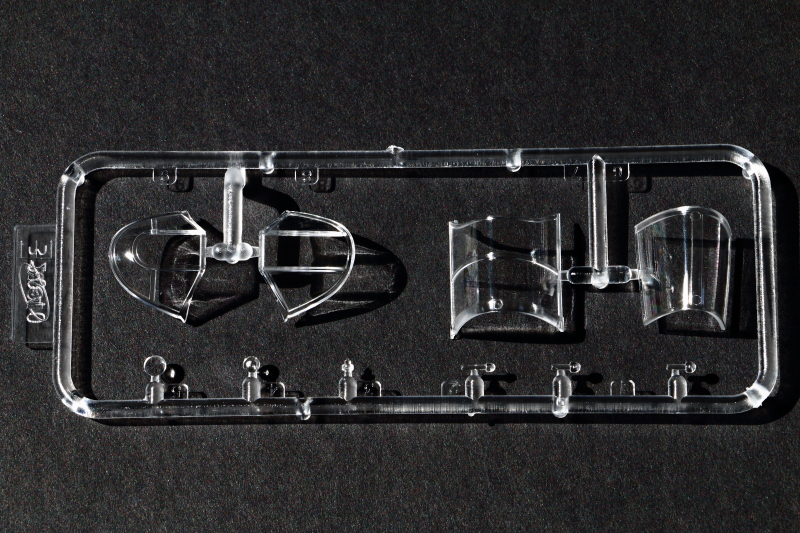 ---
Decals
A single, well printed, decal sheet is provided offering markings for four subjects. Colour and density look good, register is good and they look nice an thin. Good looking instrument dials are included on the sheet.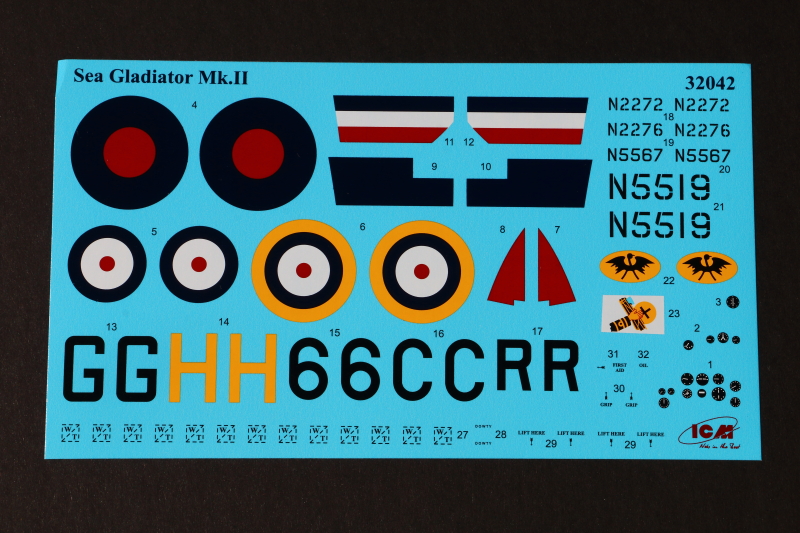 ---
Markings are provided for 4 options:
Sea Gladiator of 804 Sqn., RNAS Hatston, Orkney, October 1940
Sea Gladiator of 804 Sqn., HMS Furious, May 1940
Sea Gladiator of 813 Sqn., HMS Eagle, Summer 1940
Sea Gladiator Hal Far airfield, Malta 1940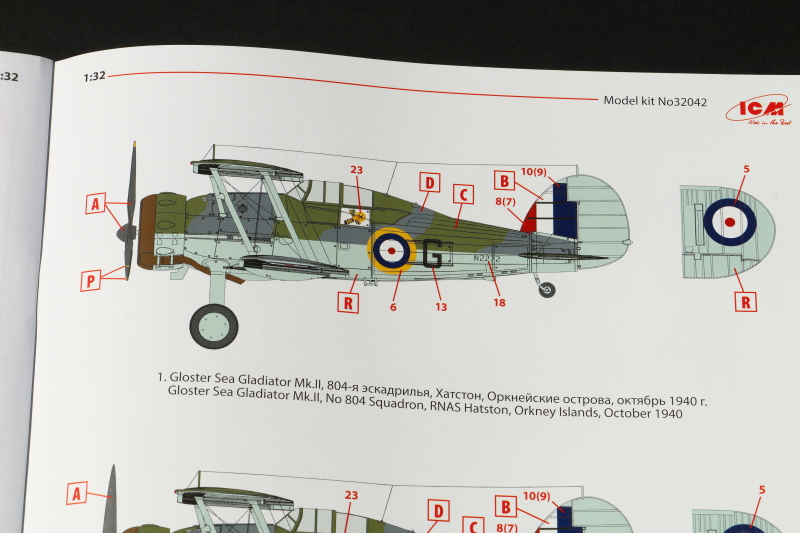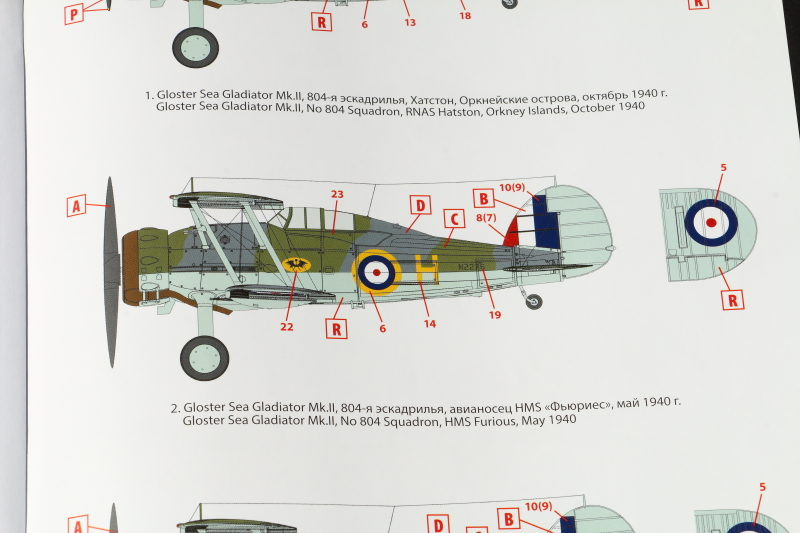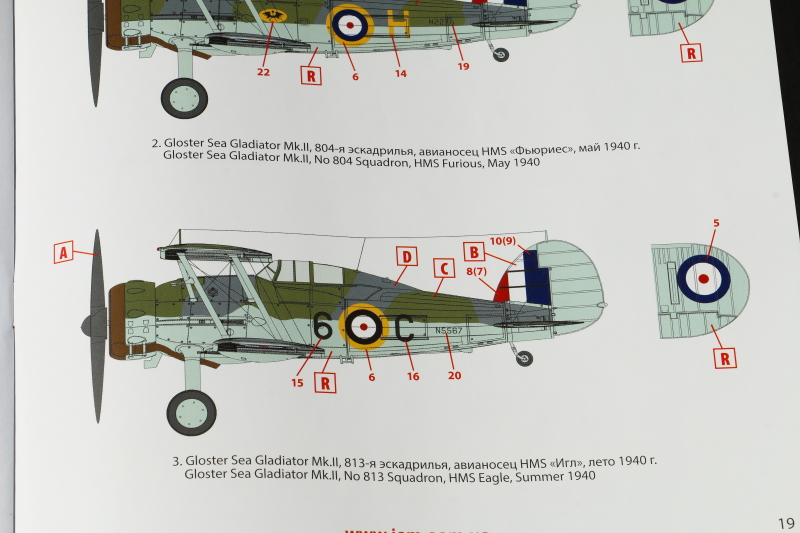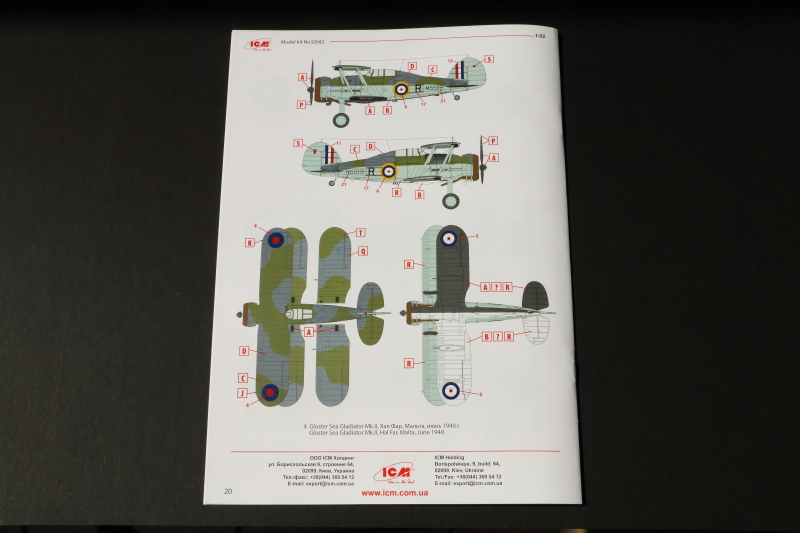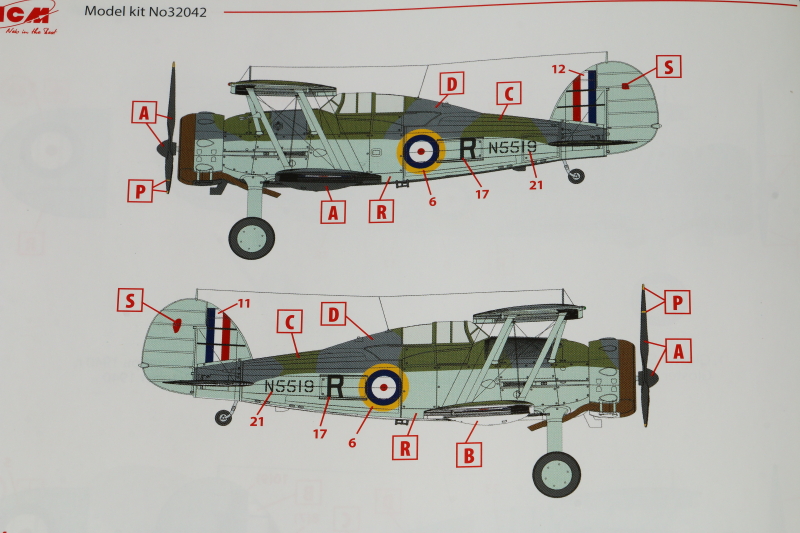 ---
Instructions
The instructions look clear and sufficiently detailed. Colour call outs refer to Revell and Tamiya paints.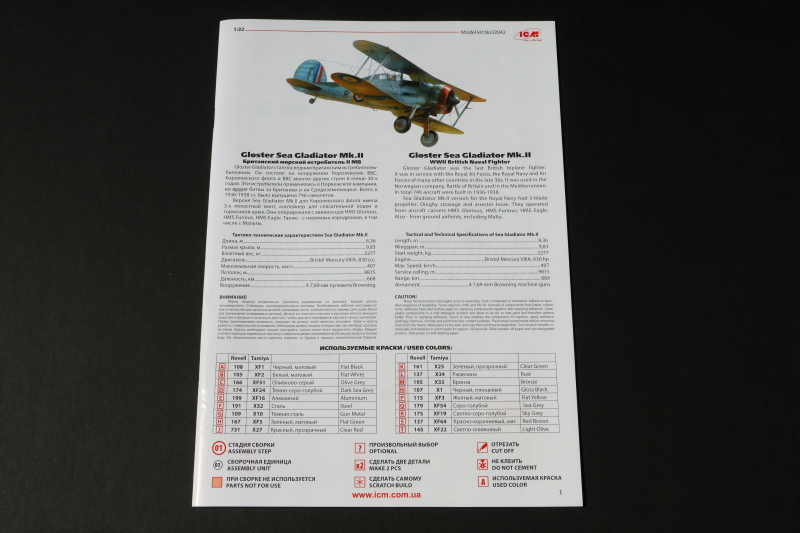 ---
Instructions also include a useful rigging guide, but anchor holes will need to be drilled in the plastic parts:
Conclusion
Overall a superb new release from ICM although, as we mentioned in our earlier review, it would have been nice to have had some seat straps included as they will be a necessary (and very obvious) on the finished model.
Since release a number of excellent accessories have been released by AIMS for this kit: Decals, Cockpit (photo etched), replacement ailerons (resin) and a full engine and cowling sets. We'll be taking a look at a few of these as separate reviews in the near future.
This is yet another new kit from ICM that carries the very highly recommended label!
Review courtesy of my wallet.
Recommended Reading
An excellent reference for this model is Airframe Album 12 - Gloster Gladiator - A Detailed Gude To The RAFs Last Biplane Fighter, published by Valiant Wings, which we reviewed previously.
© Iain Ogilvie 2020
This review was published on Saturday, September 19 2020; Last modified on Saturday, September 19 2020