Airscale | PRO 1/32 PE32 DEV TBD Devastator Cockpit Set
Reviewed by Iain Ogilvie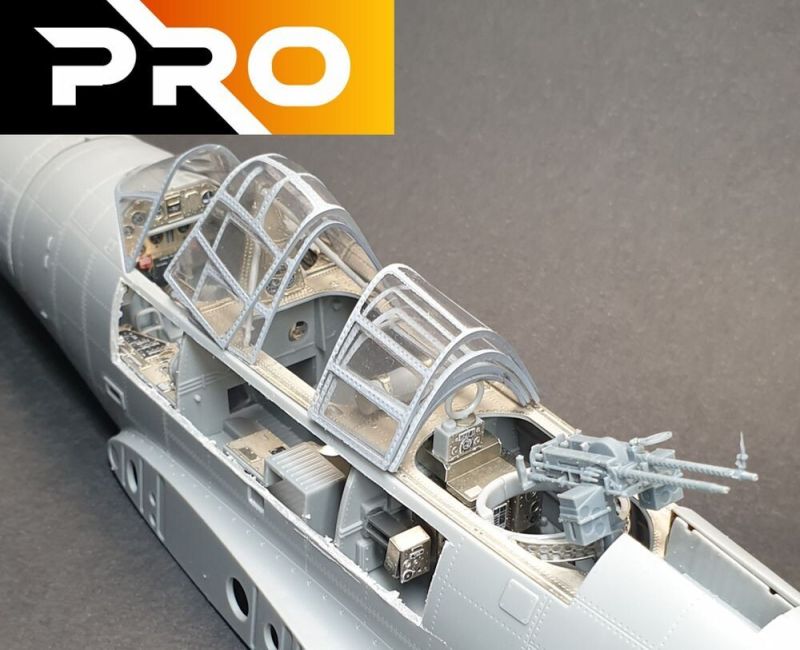 Introduction
After a huge wait the new 1:32 scale Devastator has arrived on the market and, with absolutely astonishing speed, Peter Castle of Airscale has released a number of hugely useful upgrade sets as part of his new 'Airscale PRO' range - including a number of highly detailed 3D Resin printed accessory sets which we'll address as separate reviews.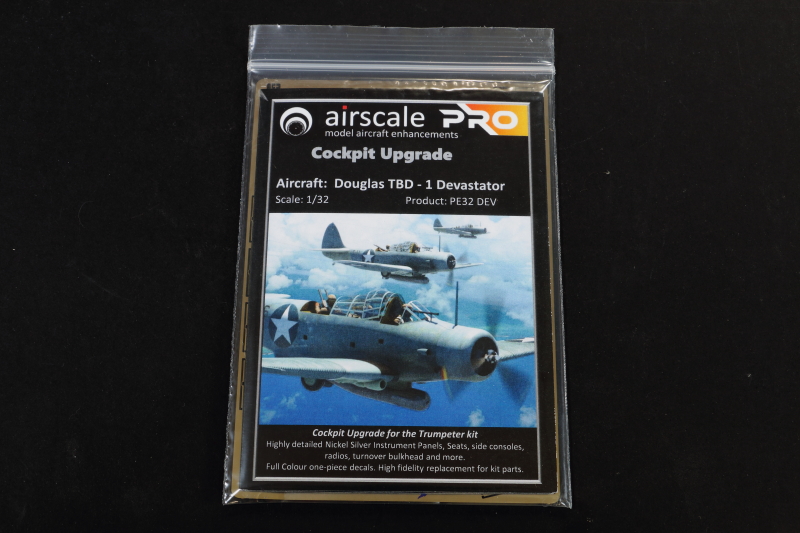 Neatly packaged in a ziploc bag, the quality of the set goes without saying, with a beautifully designed 'Pilots Notes' instruction card.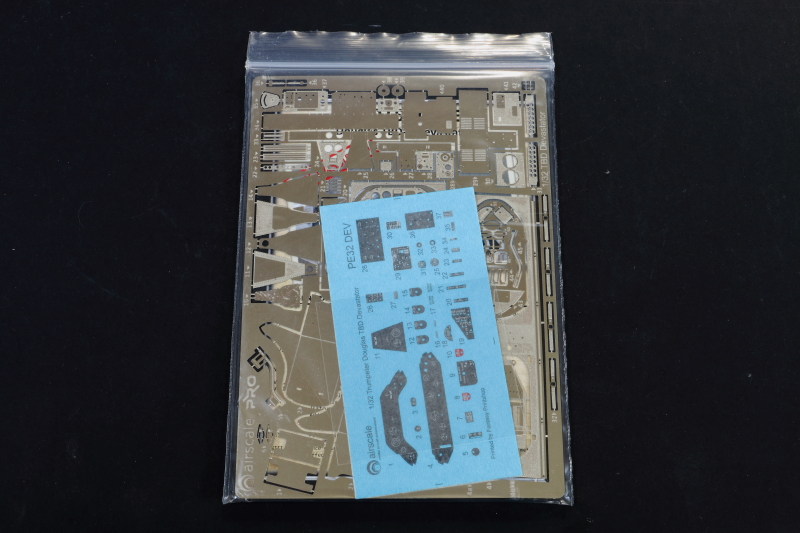 The set is more than just the main panel and includes:
Instrument Panels upgrade
Both seats
Detailed upper deck
Side consoles for pilot and assistant pilot
Complete, correct rollover bulkhead & assistant pilot instrument panel
Missing forward canopy rails & mounts
Gunners compartment radios x 4
Multiple detail cockpit parts
Full colour instrument & placard decals printed separately
Easy viewing instructions downloadable from the Airscale website.
This includes detailed instructions on how to use the set. It's really nicely done and inspires confidence that the product is well researched!
With some of the text on the instructions being rather small - and perhaps a challenge for some of us - it's great to see they are available as downloads, as well as the printed card that comes with the set.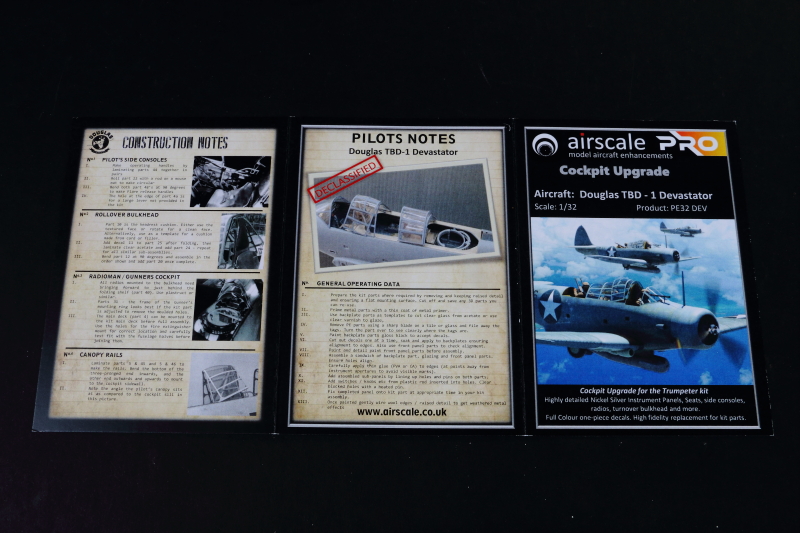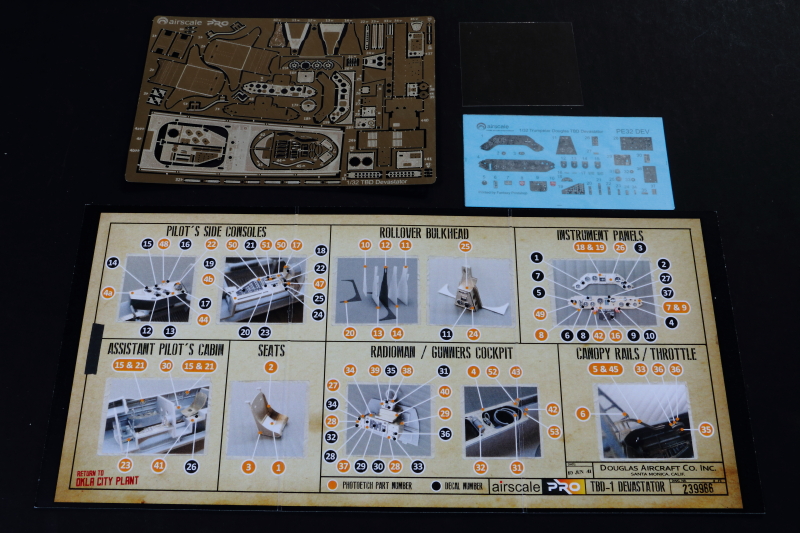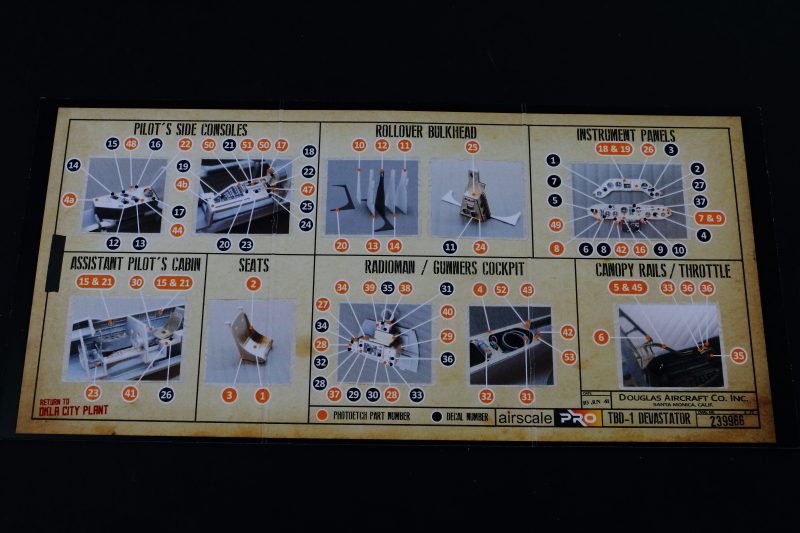 ---
Etched Fret
A single Nickel Silver etch fret is provided, with each component sharply rendered and beautifully done.
The only issue with my set - and that may well be my fault as it could have happened when removing the fret from the packaging - one of the extremely fine control wheels (parts 15) is missing it's centre.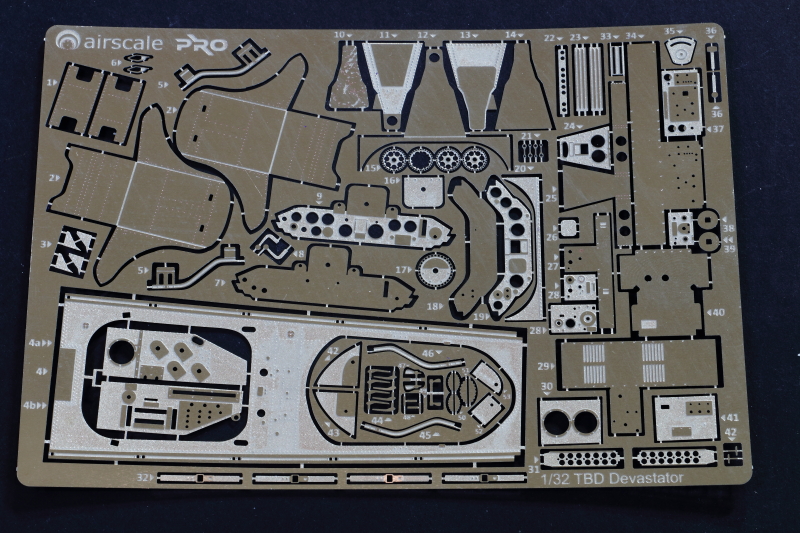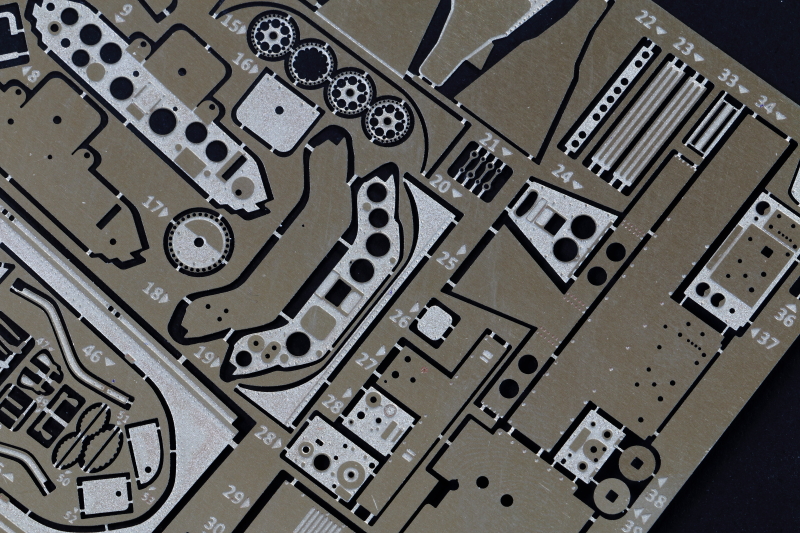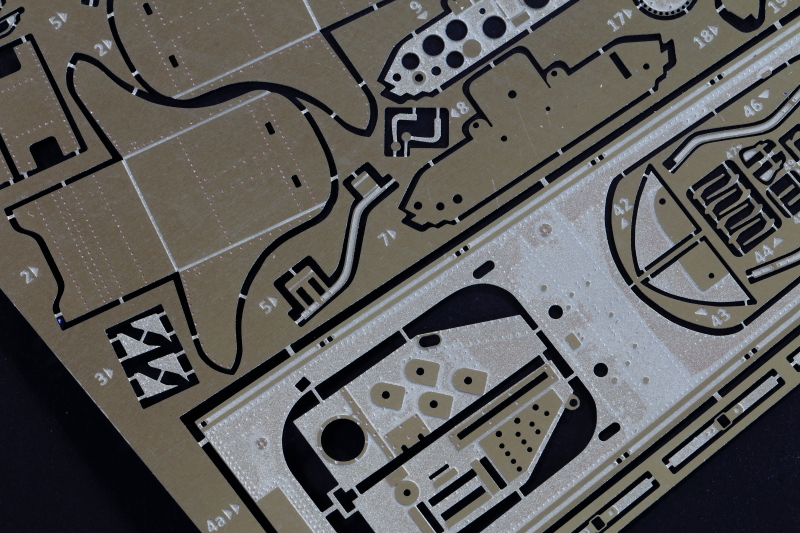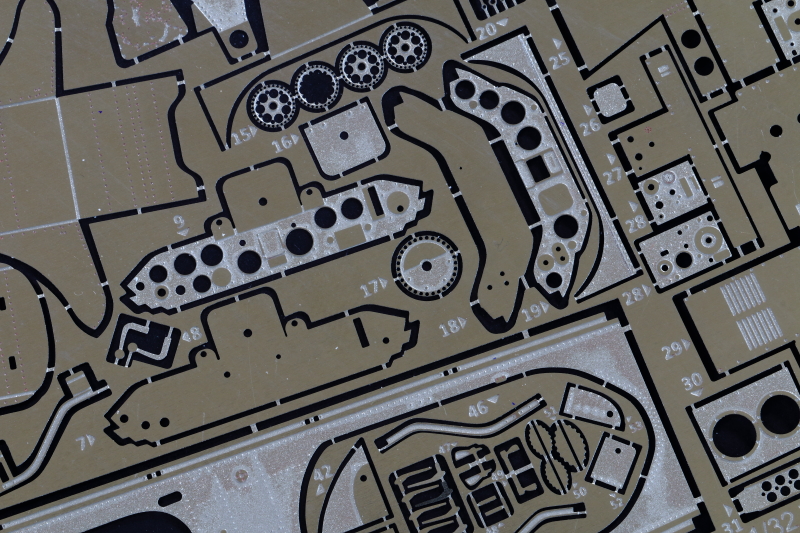 ---
Instrument Decals
A full set of instrument and cockpit placard decals, printed by Fantasy Printshop, are provided and these are clean and sharply printed - they will give a better result than any pre-printed photo etch. The 'instruments' are printed as groups, rather than single 'dials' - which will make it a lot quicker to get everything aligned nicely when sandwiching behind the etched panels and glasing material.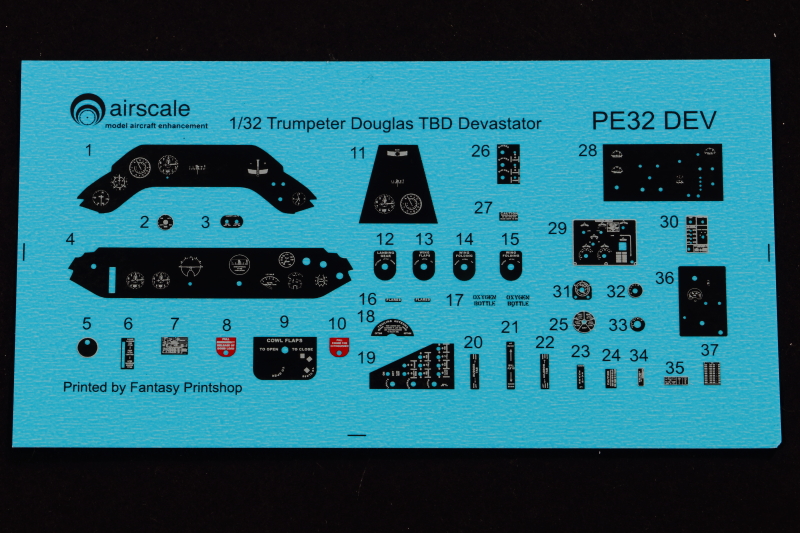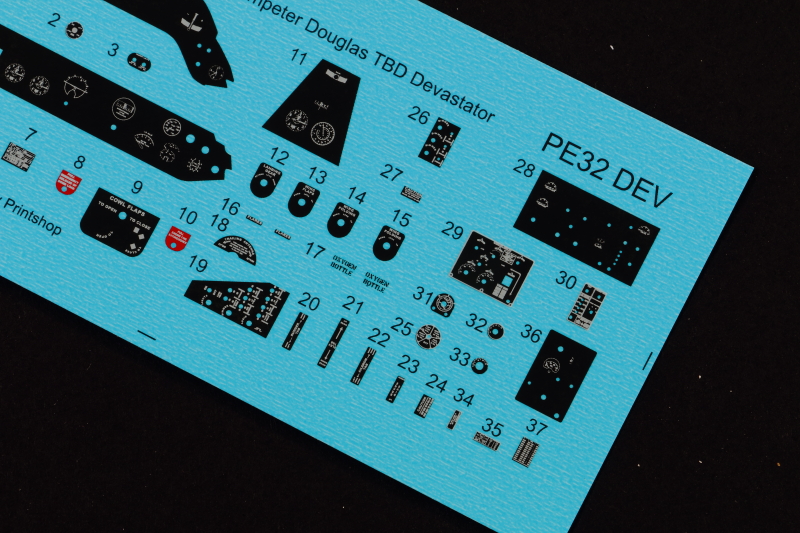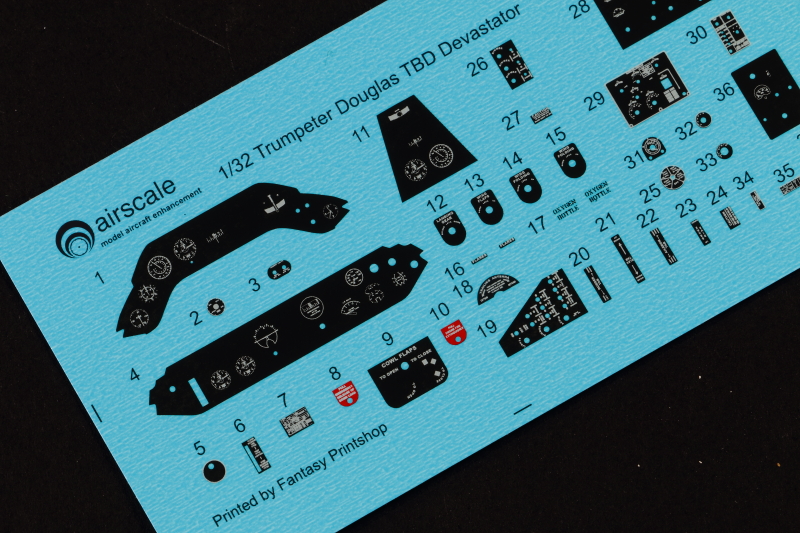 Clear Film
A single sheet of clear material is provided to sandwich between the instrument panel and the decal backing.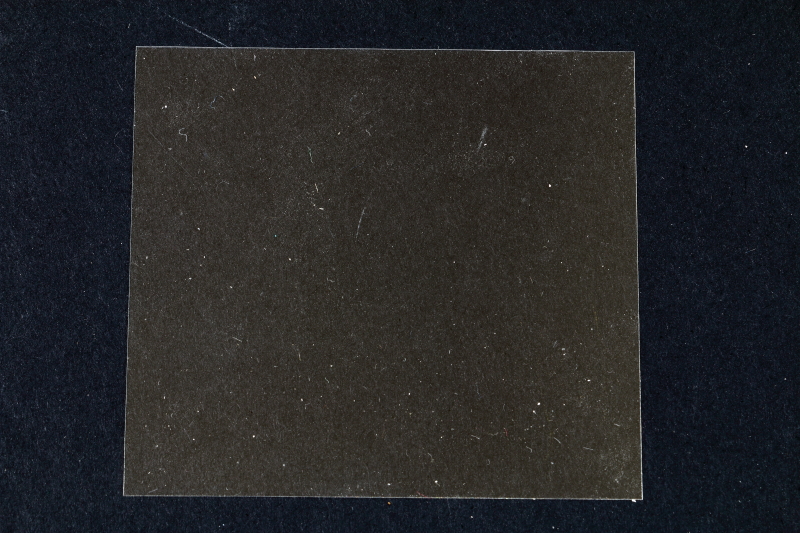 Other Airscale Pro sets for the Trumpeter Devastator
Amongst a list of new accessories for this kit we've taken a look at the following just now:
Conclusion
A beautifully executed set that will dress up the new Trumpeter Devastator a treat.
Very highly recommended.
The set is available direct from Airscale.
Review set courtesy of Airscale.
Iain
© Iain Ogilvie 2023
This product is available from the following LSP sponsors

This review was published on Saturday, August 26 2023; Last modified on Sunday, August 27 2023