Airscale | PRO 3D32 ERLY 1/32 TBD-1 Devastator Early Wheel Set
Reviewed by Iain Ogilvie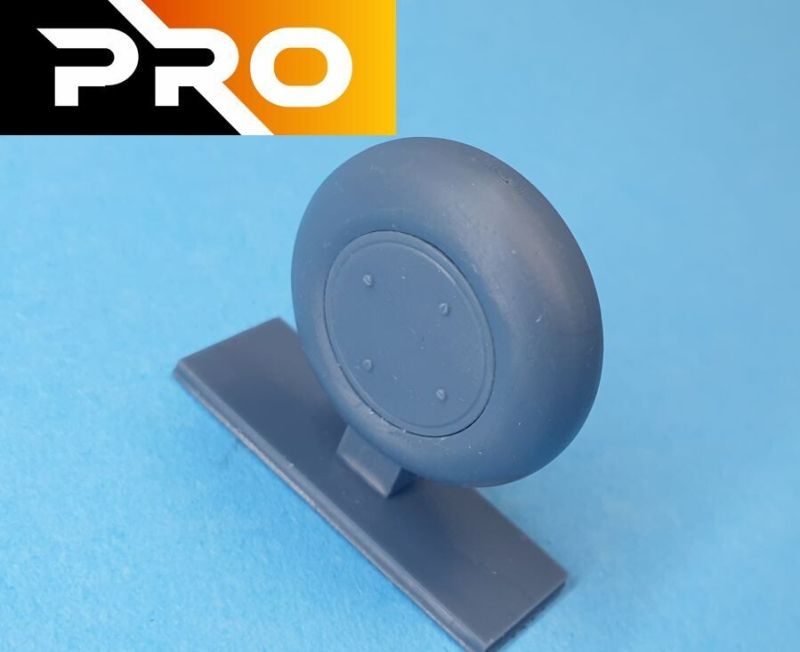 Introduction
After a huge wait the new 1:32 scale Devastator has arrived on the market and, with absolutely astonishing speed, Peter Castle of Airscale has released a number of hugely useful upgrade sets as part of his new 'Airscale PRO' range - including a number of highly detailed 3D Resin printed accessory sets, including this wheel set for early Devastators
The set is 3D printed and includes a pair of tyres and inner & outer hubs. The printed parts are securely packaged in a small, but strong, cardboard box - so should be safe in transit!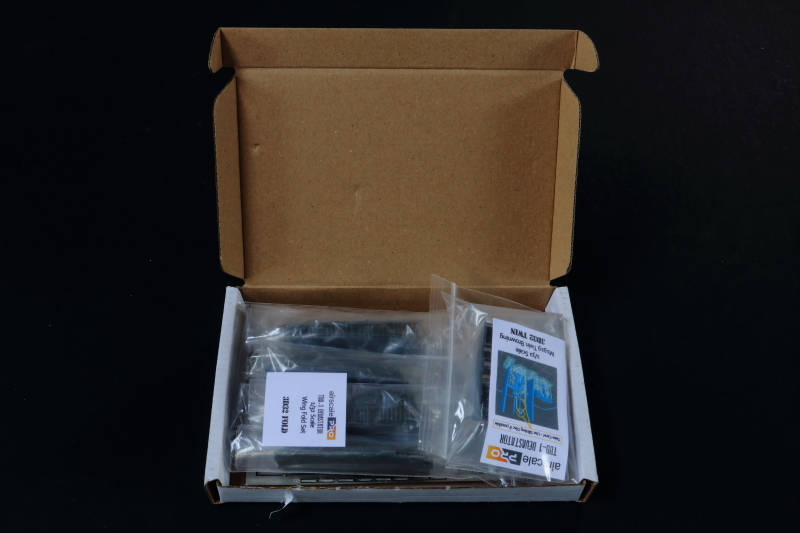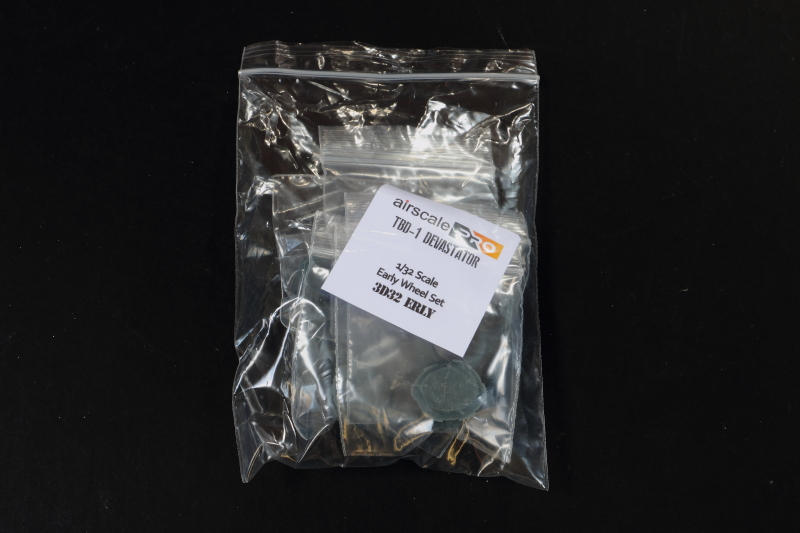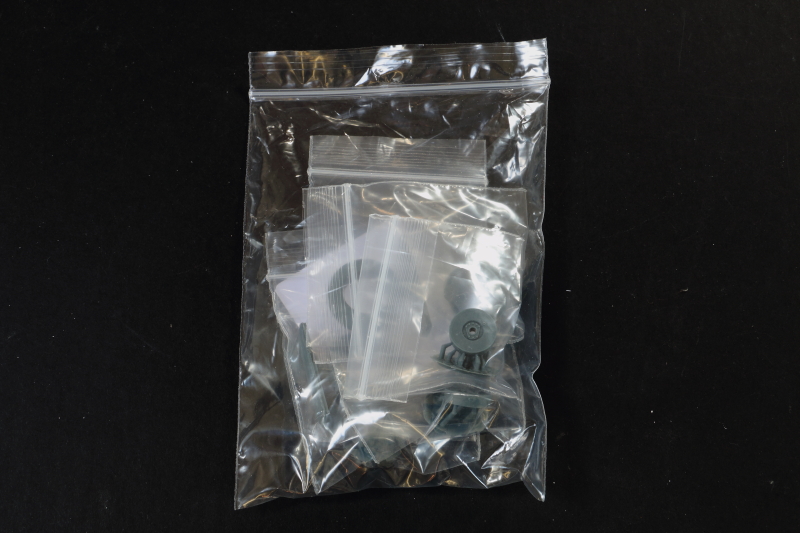 Neatly packaged in a ziploc bag, the quality of the set goes without saying - I've added a lot of contrast to the images so that you can see the detail - which also picks up on dust, so please bear that in mind!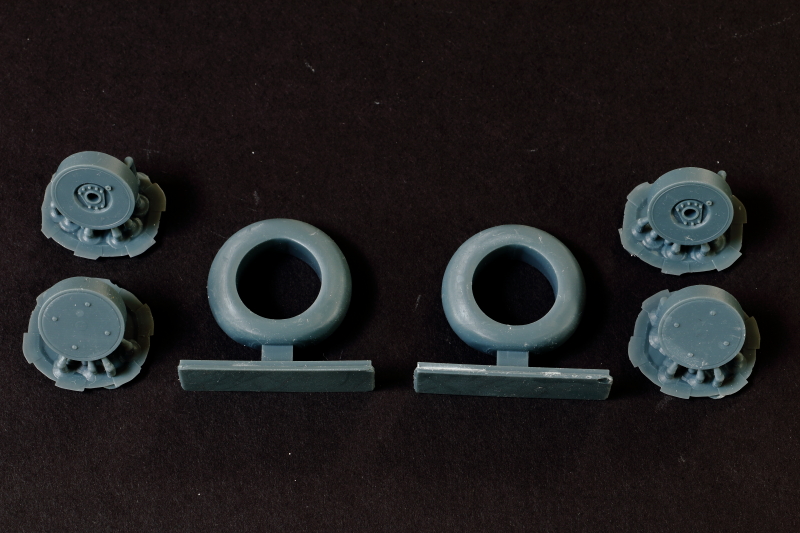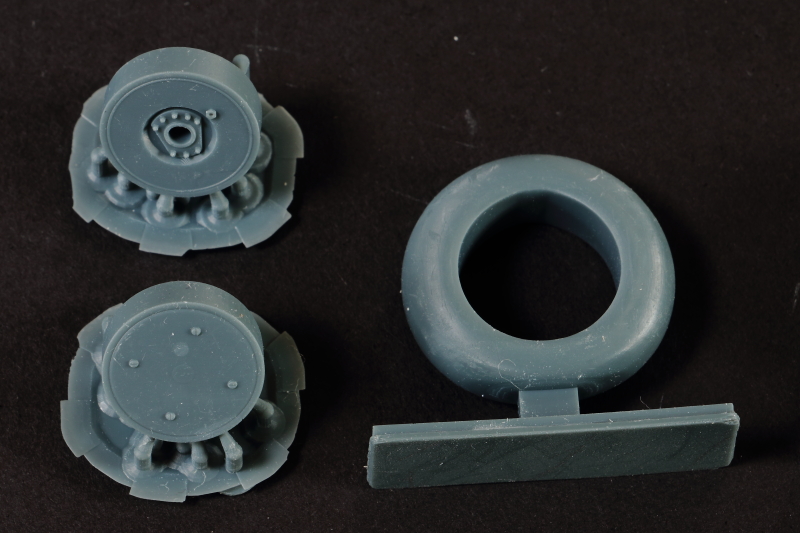 ---
No instructions are provided, but they're really not necessary in my opinion - they're 'plug and play' replacements for the 'rubber' tyres in the Trumpeter kit.
Other Airscale Pro sets for the Trumpeter Devastator
Amongst a list of new accessories for this kit we've taken a look at the following just now:
Conclusion
When you combine Peter Castle's eye for shape and detail, with 3D CAD Modelling and printing, you are pretty much bound to get a great product.
Very highly recommended.
The set is available direct from Airscale.
Review set courtesy of Airscale.
Iain
© Iain Ogilvie 2023
This product is available from the following LSP sponsors

This review was published on Saturday, August 26 2023; Last modified on Saturday, September 09 2023