Reheat | RH132 1/32 Aircraft Data Placards
Reviewed by Rato Marczak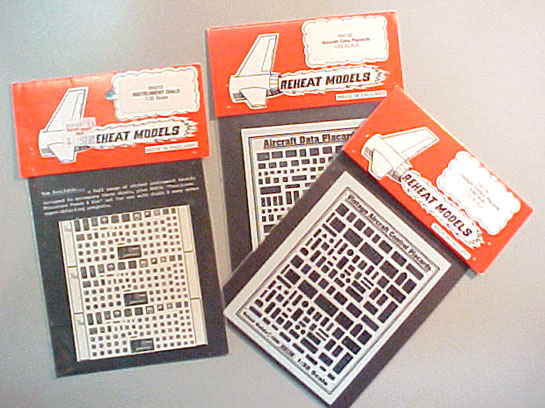 Another in the line of detail decals from Reheat models, this sheet was released in 1996, and contains 99 for data placards of several types and sizes, repeated in two rows (summing 198 placards). You will find placards for a bit of everything here: accumulators, vents, warnings, fuel, flaps, landing gear, fuses, bomb releases etc. Most of them have some readable info. Some in English, some in German.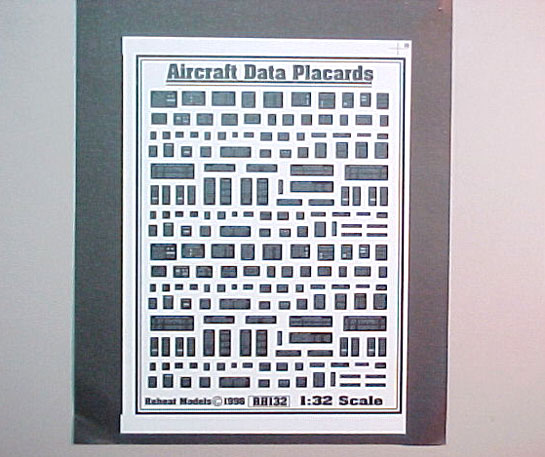 Contrary to their instrument decals (RH010), this one is printed in two colors: black and gray. The register is very good and I particularly liked the idea of using gray in lieu of plain white or silver. With this approach, the placards details won't pop out exaggeratedly, I mean you have to look close to see the details. I think this sounds more accurate than the traditional black and silver, but check your references because they actually were black and silver in many cases...
Many placards come with small dots in their corners depicting their clamping rivets - nice touch. You may not find the exact size you need, but most of them will allow some trimming for small adjustments.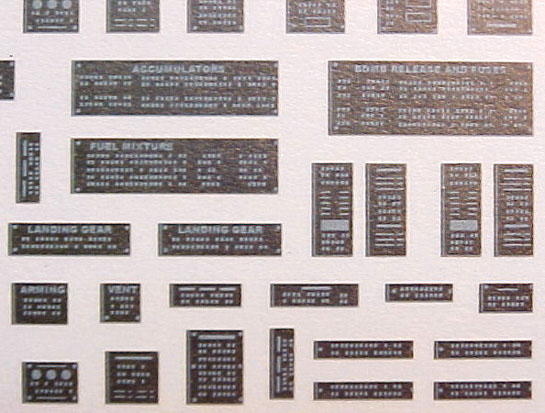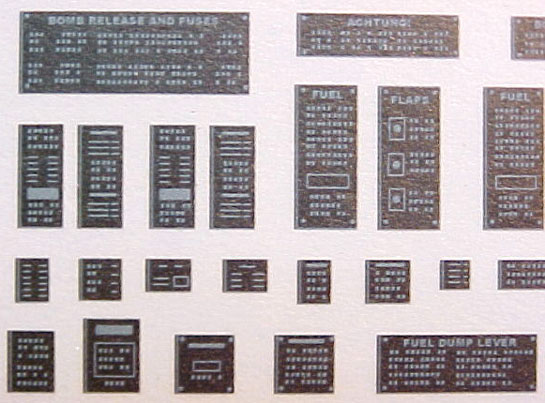 SUMMARY
Well, stenciled placards are not the sort of thing you can achieve with drybrushing. These placards can make a lot of difference in cockpits, maintenance panels and landing gears. It is something very boring to produce at home and at least few of them will surely find their place in your models.
This sheet is still in production, and can be found for around US$ 7.00 in well stocked hobby shops. Considering the shortage of similar products on the market, it is a bargain.
© Rato Marczak 2002
This review was published on Saturday, July 02 2011; Last modified on Wednesday, May 18 2016