Seamless Suckers | SS-015 Seamless Intakes for the Tamiya F-4 Phantoms
Reviewed by Ben Brown
One of the more common posts one sees on the modeling forums is, "How do I fix those [enter your favorite expletive] Tamiya F-4 intakes?!" One of the first attempts to remedy the problem came from Seamless Suckers. Unlike the "seamless" intake produced by Cutting Edge, you got a seamless duct, but had to fair it in with the kit intake parts. This turned out to be a case of the cure being worse than the disease. A simple, but expensive option, was to combine the resin parts from the two companies. Eventually, Seamless Suckers updated their intakes to include both the intake lip and the duct all as one piece. Now almost all one has to do is remove some plastic on the kit fuselage and drop the new parts in.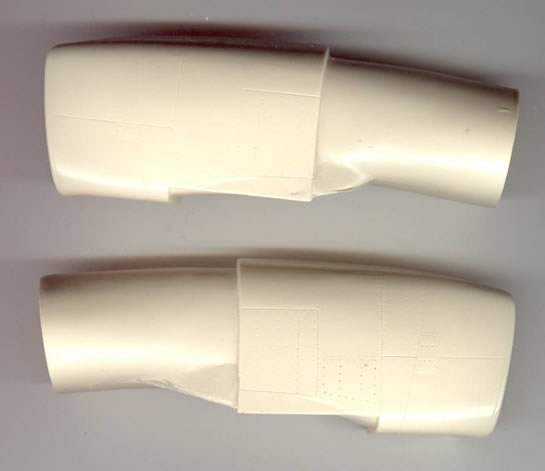 The intakes are well-molded, with pour blocks at the aft ends of the intake ducts. There were a few minor air bubbles inside the bleed air vents on the top and bottom of the intakes. The much-despised raised panels found on the kit have been removed from the new intakes, saving the modeler a little time. With some cutting and minor sanding, the ducts literally dropped right in. As the model progressed, I found that the aft edges of the outer part of the intake had been shortened by .030 inches, shifting the entire intake aft. There is no mention in the instructions as to why this was done, but it causes the resin intakes to interfere with the forward part of the lower wing. Rather than modify the lower wing, I chose to pull the intakes off and insert some .030 styrene strip behind them to move everything forward. It turned out to be a very easy correction. I would recommend taping the lower wing in place to help position the intakes.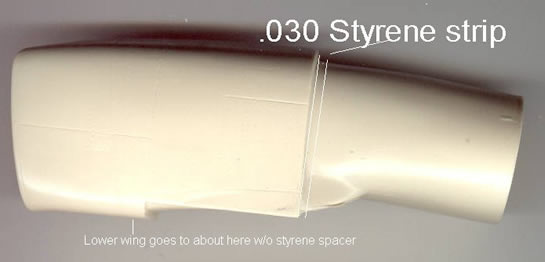 One must use the kit vari-ramps, leaving the modeler with a seam to clean up between them and the fuselage. It's still a lot less work than wrestling with seams inside the intake.
Because of the minor fit issues I'd give them a 8 out of 10. While the molding quality isn't quite as good as Cutting Edge, I still recommend Seamless Suckers' F-4 intakes.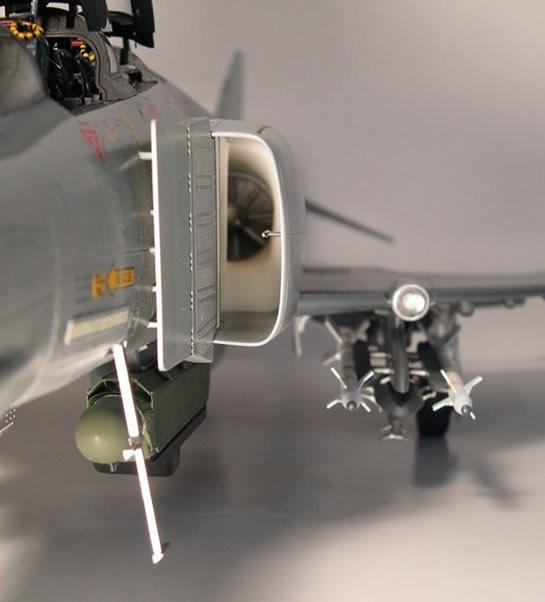 Sources:
Seamless Suckers
406 N. Hoover Rd.
Wichita, KS 67212-2550
© Ben Brown 2005
This review was published on Saturday, July 02 2011; Last modified on Wednesday, May 18 2016