Jerry Rutman | Replacement Wing for the Hasegawa Fw 190D-9
Reviewed by Tony Oliver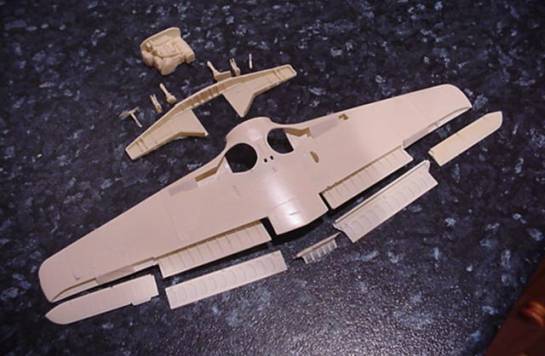 The Hasegawa Hi-Grade Focke-Wulf Fw 190D-9 (kit No. CH003) has long been the only game in town if you wanted a Dora in your collection. However the kit is flawed by Hasegawa's cost cutting exercise to marry a new 'langnasen' fuselage with the sad and tired old Fw 190A wings. This wouldn't be so bad for the serious 'doraphile' who could perhaps cope with sanding and scribing the wings, but add the ghastly inner cannon wing bulges and the wheel well section, not to mention the rubber tyres and it soon becomes apparent that there is more here than a bit of light sanding and reshaping.
So to the 190 modellers rescue comes Jerry Rutman with a replacement resin wing. Packaged in a sturdy cardboard box measuring up to published plans and cast in a creamy coloured resin, the wing consists of a one piece undersurface incorporating the correct dihedral and two separate upper surfaces. The surface detail is one of fine recessed panel lines, access covers and the all important correct cannon bulges. The flaps and flying surfaces are separate and the flap / wing rib detail is represented in the cast resin parts. Included are separate ailerons with neat little cast hinges.
Wheel wells are an option but are really indispensable when they include gear uplocks, cannon barrel detail and an insert for the visible part of the Jumo 213. Which neatly leads me onto the next review and a detail set which is quite simply stunning.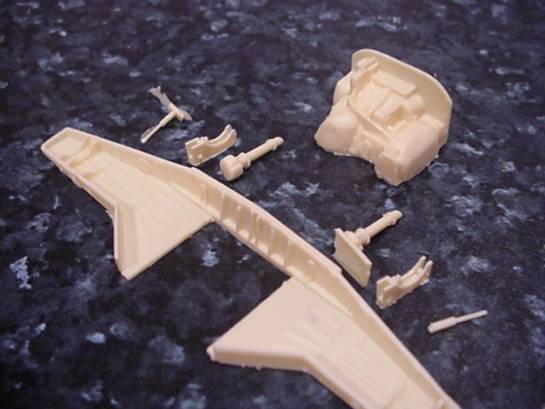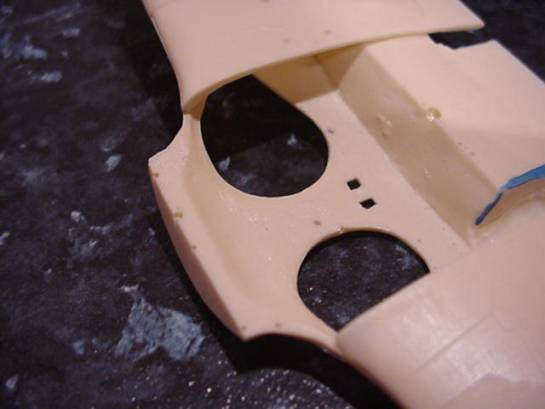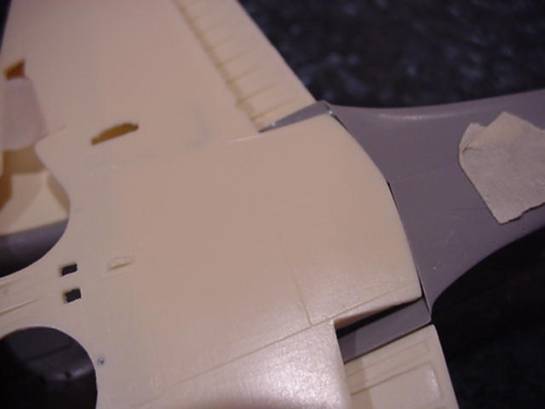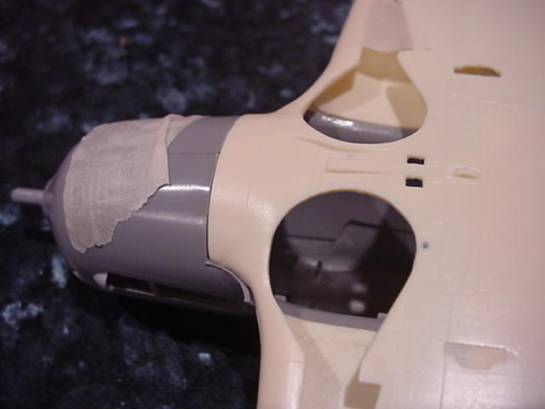 © Tony Oliver
This review was published on Saturday, July 02 2011; Last modified on Wednesday, May 18 2016