Ad Hoc Publications | From the Cockpit No 9: Attacker
Reviewed by Iain Ogilvie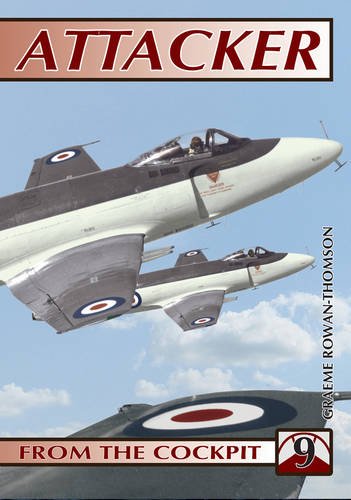 Paperback: 116 pages
Publisher: Ad Hoc Publications, Stowmarket (28 Mar. 2008)
From the Cockpit No 9: Attacker
Published back in 2008, this is by no means a new book and it is currently out of print. However, with the release of the new Iconicair Attacker kit it's worth tracking a copy down as it will provide some useful material for any build. Copies are still about if you look - worth searching on eBay, or Amazon, if you want a copy.
As the title hints, this book is written very much from the operational side of the Attacker in Royal Navy use, with sections written by a number of pilots who flew the type in testing and in service, so it gives a relatively unique perspective on the Royal Navy's first operational Jet Fighter.
Content
The book is broken down into the following topics, each including many photos of the Attacker in operational use, as well as four pages of colour illustrations, showing the Attacker throughout its service with the Royal Navy.
Requirement
From the Cockpit
Trials and Testing
Frontline Squadrons
Training Squadrons
RNVR Squadrons
Miscellaneous Units
Attackers for Export
---
Conclusion
If you've got the new Iconicair Attacker kit then this book is well worth tracking down. It contains a lot of photos I've never seen before and gives an interesting account of what the aeroplane was like to fly.
A good companion to the Dalrymple and Verdun Publishing 'Attacker: The Royal Navy's First Operational Jet Fighter' reviewed here.
Review copy courtesy of my wallet.
© Iain Ogilvie 2018
This review was published on Tuesday, December 11 2018; Last modified on Wednesday, December 12 2018