Waldron | Spitfire Placards
Reviewed by Rato Marczak
This review covers another Waldron Model Accessories item, this time the "Spitfire Cockpit Placards" set. In the same vein of the P-47 set and others from this famous accessory manufacturer. As usual, most data plates of the cockpit are black printed in high detail on a light aluminum sheet. Also included are photoetched throttle parts and a small resin radio box. Assembly is covered in a detailed instruction sheet. Be aware that this set does not includes the control panel instruments.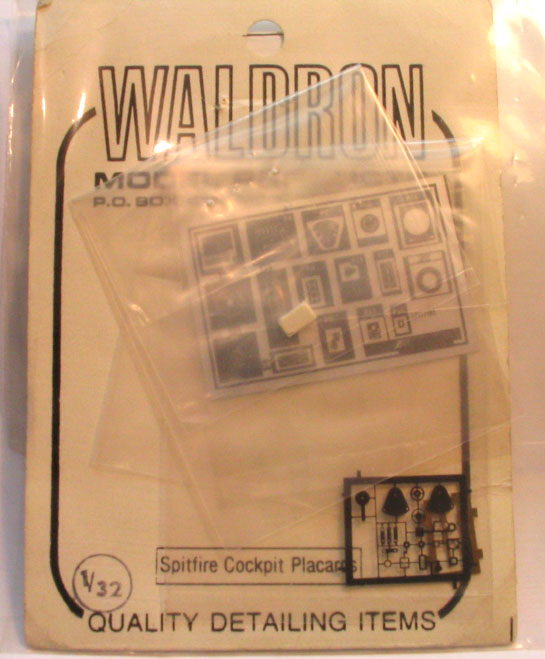 I found the placards included in this set more adequate to Mk V Spitfires, but the deviations to early versions are almost impossible to see. Therefore, this set will find use in every Spitfire variant up to Mk.IX (sorry folks, that´s where my Spitfire knowledge ends).
The placards are very well printed, since you can read everything there using a magnifying glass. However, as is usual with this type of Waldron accessory, you have to cut all items from the aluminum sheet and glue in the correct positions. This method can be dangerous (there´s no spares) and I recommend to protect the printed areas with the aid of a low tack tape before cutting. Also, the removed areas will invariably bend after cutting, but its flatness can be easily recovered by rolling a cylinder over the pieces.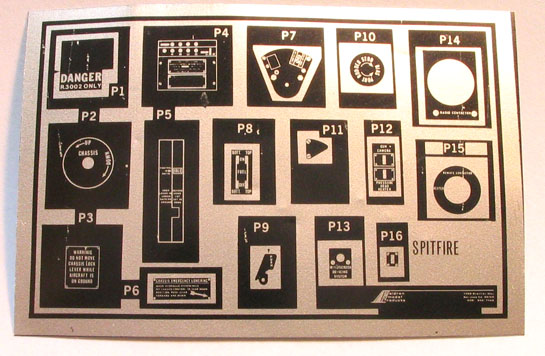 Once finished, the throttle will result a wonderful detailing piece. Its assembly, however, is not easy, as you have to sandwich many tiny photoetched details. All black parts of the throttle are pre-painted, so it is just a matter of careful cutting from the supporting tree and retouching where necessary.
The three circular items from the aluminum sheet (trim controls, chassis control unit and the contactor control box) will ask the Waldron punch and die set or an equivalent.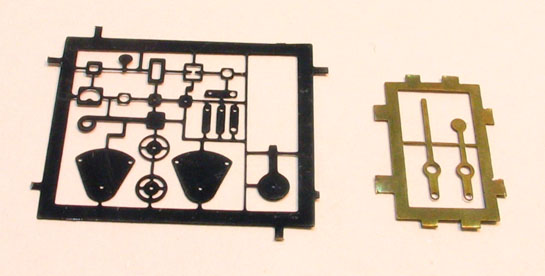 The instructions are clear and comprehensive. The diagrams show techniques and tools required to get the set completed, this is handy for preparation. Once installed, this set will enhance a lot your Revell or Hasegawa Spitfire cockpit. The picture below show this set in action with the old Revell kit, by the hands of Scott Murphy in an article published here at LSP.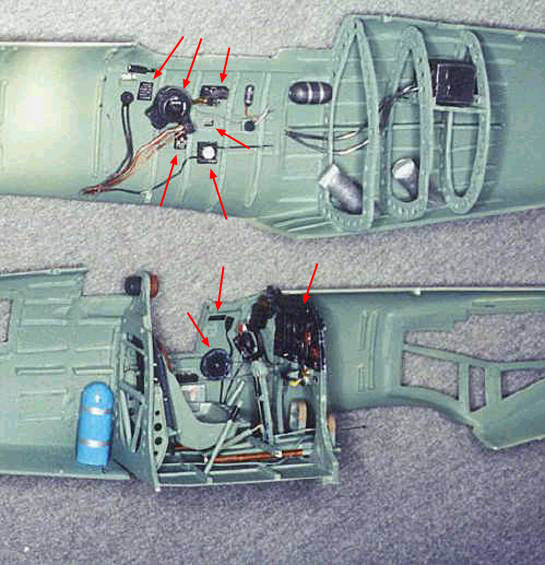 This is an outstanding detailing product, and in more than 15 years, I´m yet to see another accessory manufacturer to rival these Waldron sets. Had Waldron pre-cut the placards, it would be five stars...
Ordering Waldron products is through mail or phone only, and no credit cards are accepted at the time of this review. While that may lack convenience for the Internet buyer the quality of the set is worth the extra effort.
Highly recommended for anyone planning a 1/32 Spitfire build.
© Rato Marczak 2003
This review was published on Saturday, July 02 2011; Last modified on Thursday, January 04 2018