Reheat | RH138 1/32 Vintage Aircraft Control Placards
Reviewed by Rato Marczak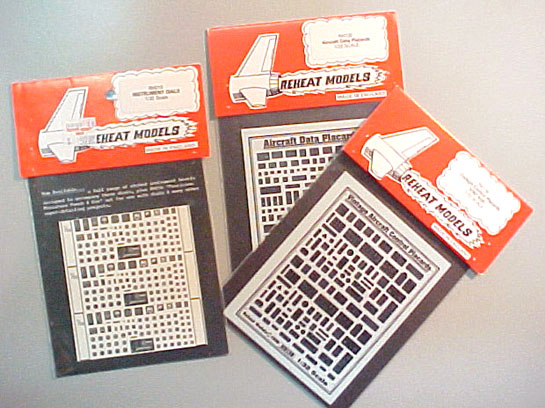 Yet another detail decal sheet from Reheat models, this one is a companion set for the other two also reviewed here at LSP (RH010-instrument decals and RH132-data placards). The sheet comes with 54 for data control box placards of several types and sizes, repeated in two rows (summing 108 items). Most of them are switch boxes, radio fronts, circuit breakers, fuel tank switches, assorted gauges etc. of several types/dimensions.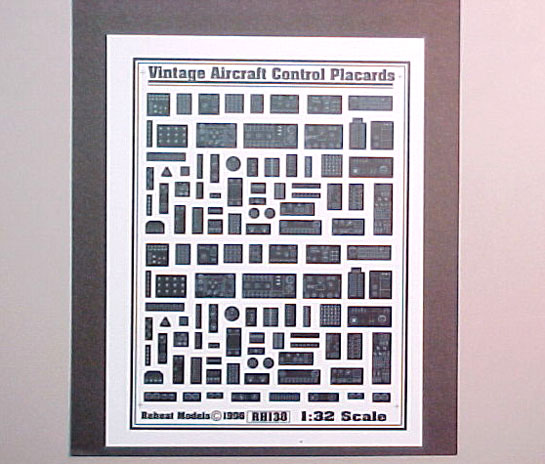 The set is printed in the same way as Reheat's data placards: in black and gray. The register was very good in my sample.
Many placards come with small dots in their corners depicting their clamping rivets, so it is just a matter of applying the decal on the kit part or on a piece of plastic properly cut. Like the data placards set, you may not find the exact size you need, and some artistic license may be necessary in some cases. If you are not a Tamigawa addict, you can consider cutting part of a given placard to depict more accurately the item you are building.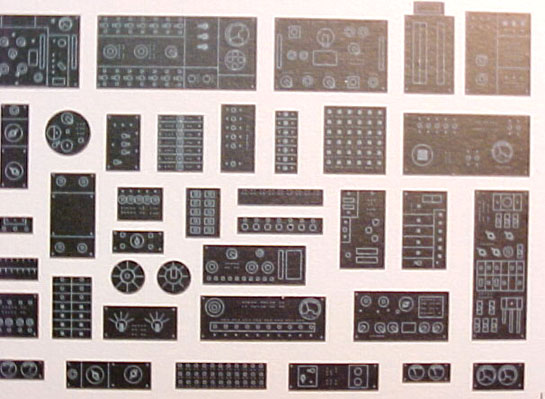 Because of the clear coat film, a coat of flat varnish will be in order after the application of the decals, but check your references before.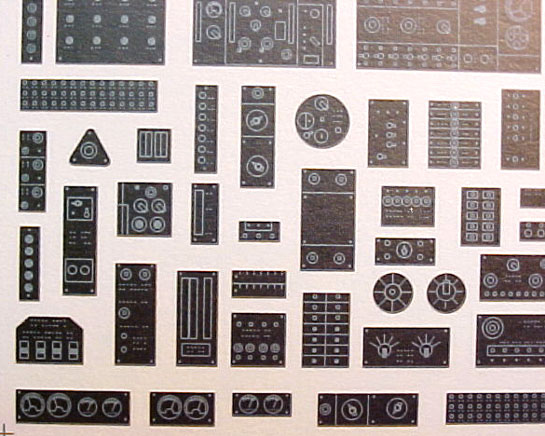 SUMMARY
Again, this sheet is the sort of item that can make a lot of difference in a model, particularly if you are in the scratchbuilding road. Most cockpits will have room for at least a switch box, and these placards can save you a lot of work.
This item is still in production, and can be found for around US$ 7,00 in well stocked hobby shops.
© Rato Marczak 2002
This review was published on Saturday, July 02 2011; Last modified on Wednesday, May 18 2016